Do you live and work in the European Union? If so, you probably think of yourself as a good European citizen, right? If so, do you think you can recognize at least some of the European capital cities? Not all 28 of them, but at least some of them?
Of course, you might not have traveled towards all 28 European capital cities, but you might be able to recognize them, right?
Do you think yourself European enough to try this winter challenge?
The European Parliament published this challenge for all those who thought about themselves being able to recognize the European capitals. All you have to do is to follow this link on the European Parliament website and to try and match the photos in the right with the capitals in the left.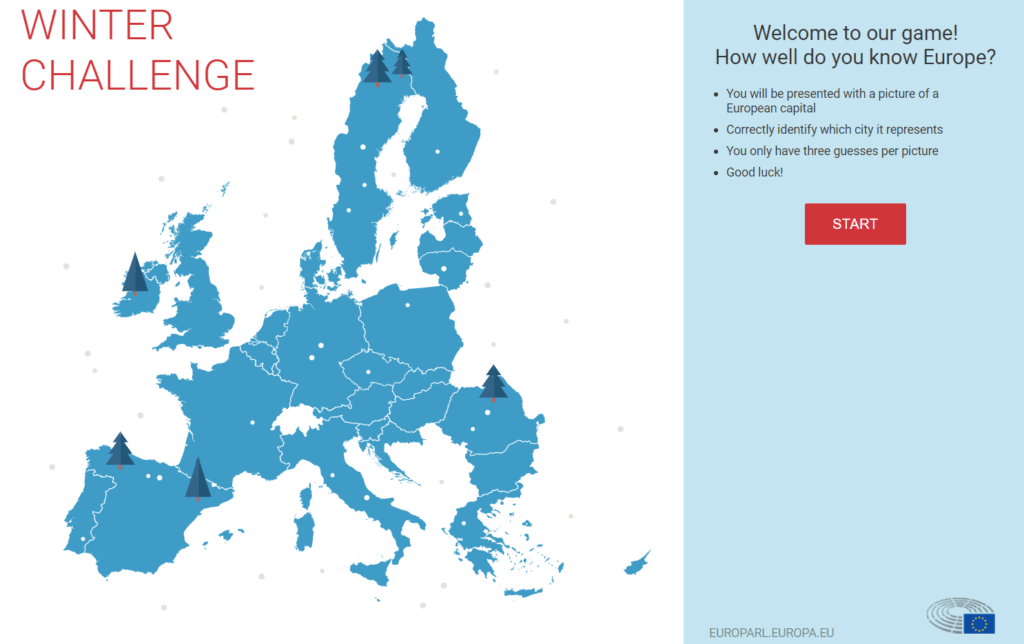 Are you a good European citizen? Let's find out!
Photo source: Visit Bucharest Today!