Romania loses one more game in the European Qualifiers for Qatar 2022 FIFA World Cup, group J. This time, Armenia beat Romania with 3-2 after a disputed game played in Yerevan on Wednesday evening.
The interesting fact about this game is that in Armenia spectators are allowed inside the stadiums. Thus, by having the active encouragements of their fans, the Armenian players entered the field very determined.
Armenia scored first, in 56′, when Spertsyan beat Romanian goalkeeper. Romania equalized and even took the lead after Cicaldau scored twice in 62′ and 72′. Then it happened something which unbalanced the Romanian team and the game.
Romanian striker Puscas committed a foul in 78′ and he received a red card. Immediately after, Armenia scored a goal from a suspected offside position. Haroyan beat Nita, the Romanian goalkeeper, in 86′.
In 89′ one of the Romanian players committed a foul in the penalty area and Barseghyan scored from the penalty kick. 3-2 for Armenia, who gets 9 points in 3 games.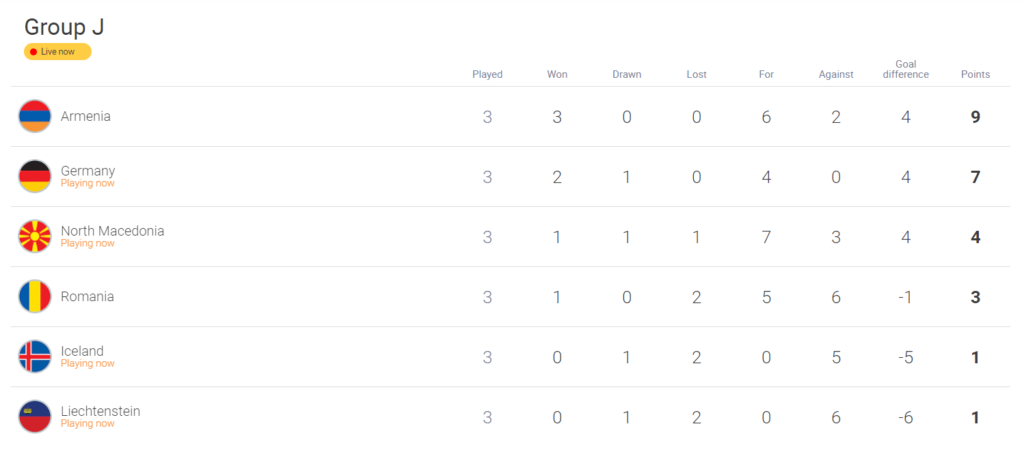 Romania has only 3 points and the perspectives are not good. While Germany is the favorite of the group and Armenia has already got 6 more pints, the chances for Romania to qualify for the World Cup by occupying the second place in the group are very low.
Mirel Radoi, the coach of the Romanian National football team, told the Romanian journalists after the game that it takes into account resigning from his position.