The First Lady of the United States, Jill Biden, visited Romania between May 6-7. It is her second official visit to Romania after May 2014 with her husband, the current President of the US and Vice-President at that time.
Jill Biden arrived on Friday, and she went to the Military Base at Mihail Kogalniceanu. She met the US and NATO troops stationed there. She talked to the soldiers and even assisted with serving the meal.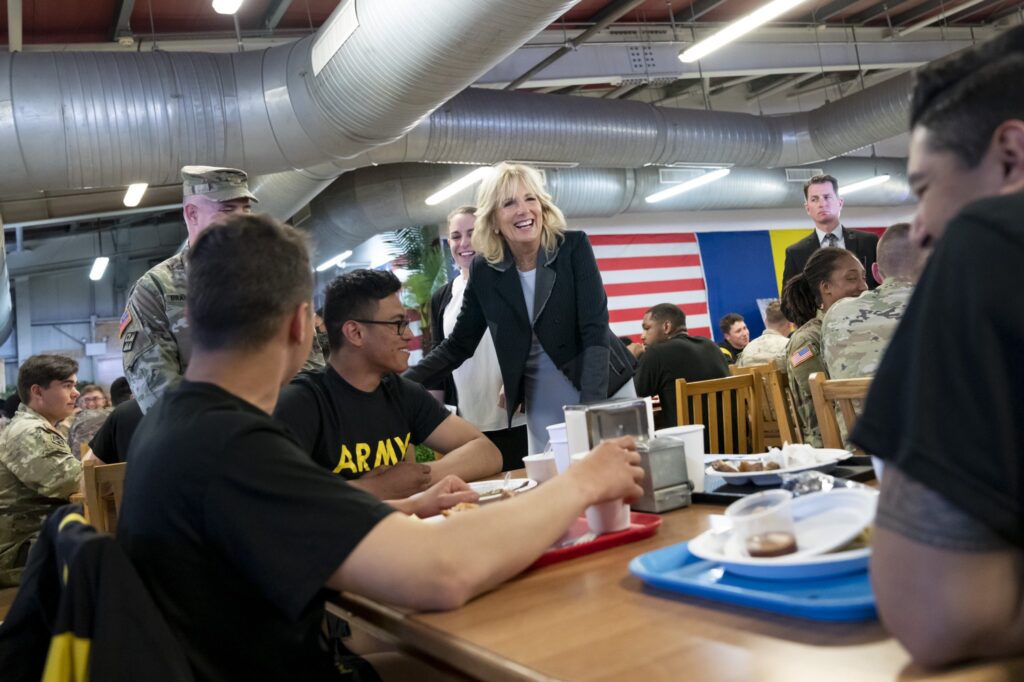 Also, a touching moment happened within the "United through Reading" project: Jill Biden recorded a bedtime story for the kid of one female soldier. The moment is meant to make a bridge between the soldiers and their families at home.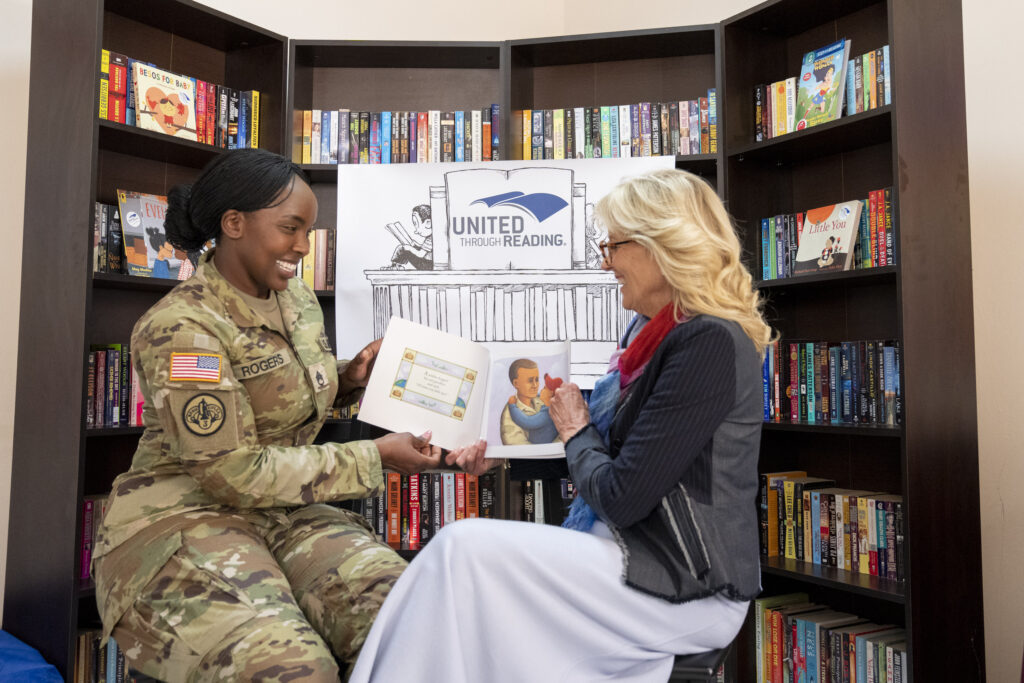 On Saturday, the First Lady of the United States visited one school in Bucharest where the kids of the Ukrainian refugees continue learning in their native language. She met the kids and their teachers; Carmen Johannis accompanied her, Romania's First Lady and Romania's President Klaus Johannis.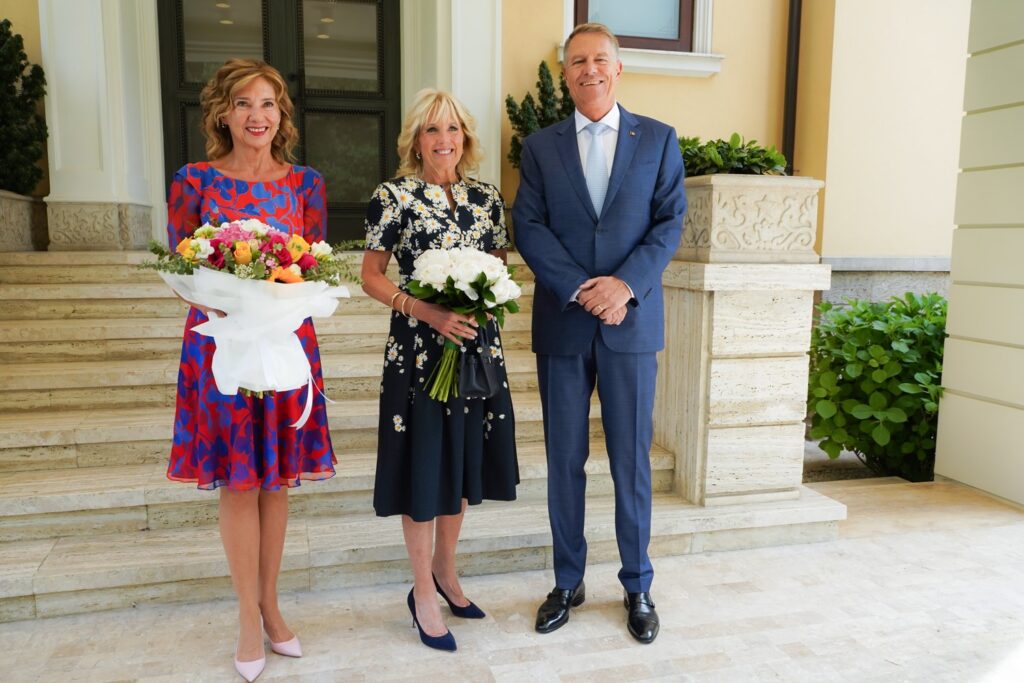 Jill Biden's visit to Romania and Slovakia coincides with Mother's Day weekend celebration worldwide. And FLOTUS intended to show her support and compassion to the Ukrainian mothers. Also, her visit to this part of Europe offers the US support to the NATO countries on the Eastern Flank in this very complicated regional context.