FameUp is a Romanian start-up mobile app that puts together local brands and micro-influencers. The reason FameUp was created was to simplify the connection between brands, agencies, and influencers.
The focus of FameUp is those people who have an Instagram account with 500 to 10,000 followers and who follow some basic conditions.
Recently, FameUp received 2.5 million euros funding from the local investment fund Early Game Ventures (EGV) and Daniel Dines, the founder of UiPath and the richest Romanian man, plus other businesses and investors. The sum is needed to enter the US market next year, the greatest market for any technology product., but also to expand to other platforms, as now it is available only for Instagram. Obviously, the first targets are TikTok and Facebook.
What does FameUp do?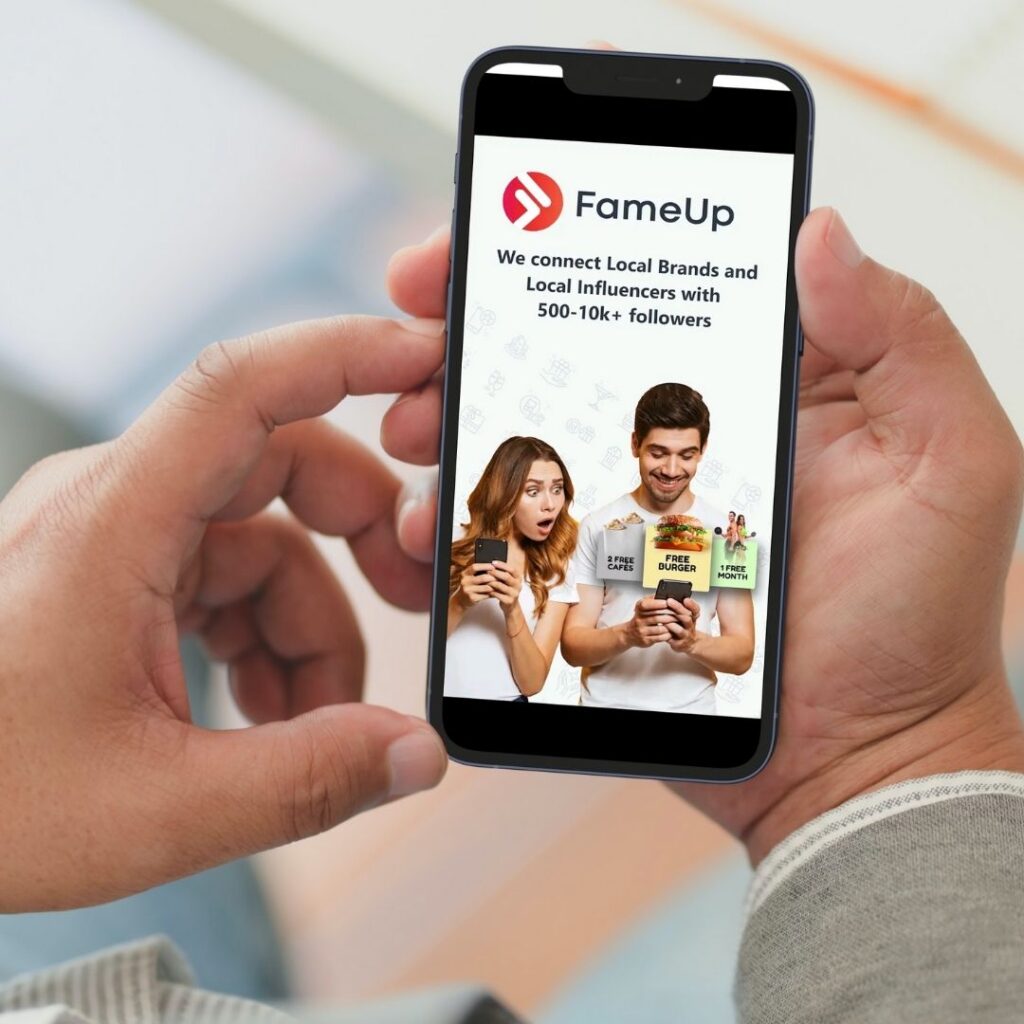 The application automates the entire process of a collaboration between a brand and influencers, from their recruitment and campaign management to the briefing, billing, and payments to influencers.
FameUp is a platform open to anyone, not just celebrities and influencers. It allows those with a small number of followers on social media platforms to participate in campaigns and earn a certain income.
On the other hand, FameUp is about helping the small companies, the ones that don't afford to pay large sums for influencer marketing. Now they have an army of micro-influencers to help them with small fees.
How do you create your account on FameUp?
The account creation on FameUp is equally simple whether you represent a company or you are a micro-influencer.
Here we present the account creation process for companies, as they would be more interested in taking advantage of such a platform.
Step 1: Select whether you are a brand or an influencer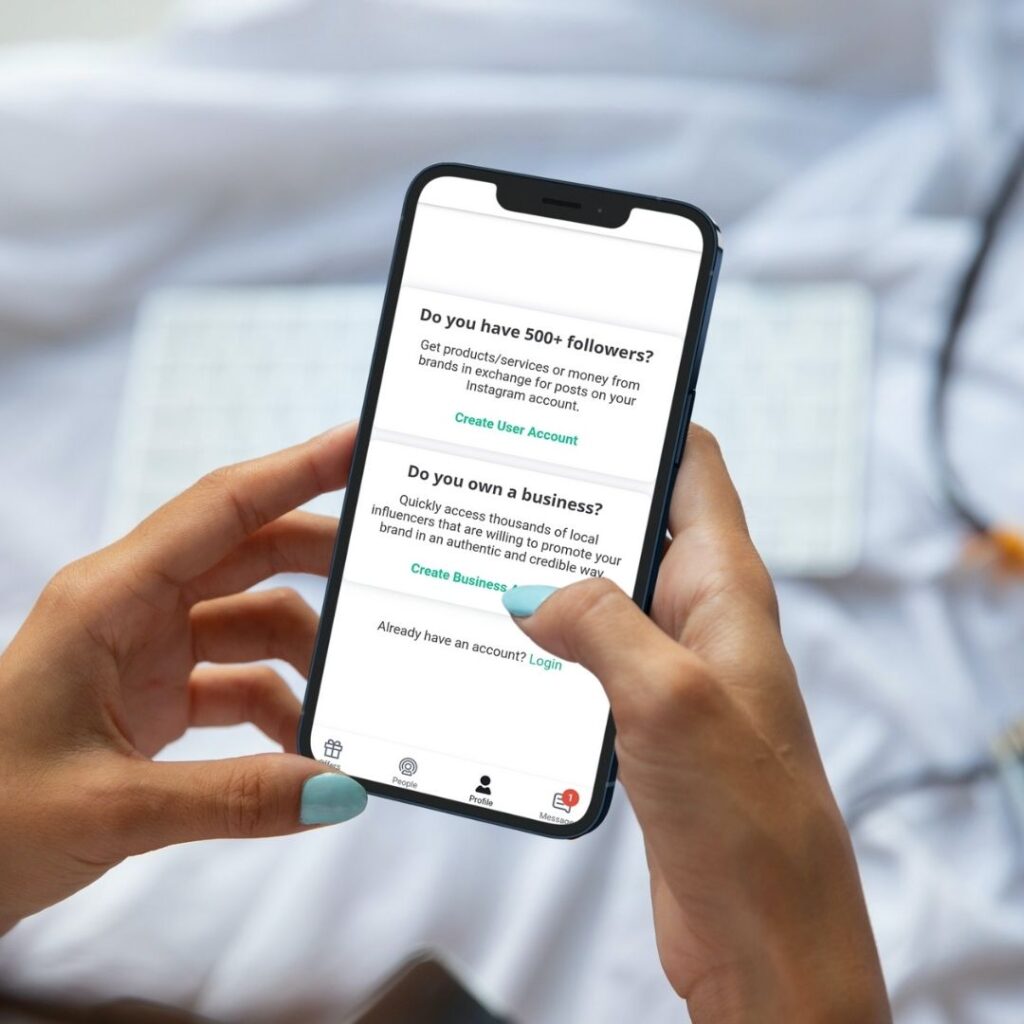 Here you only need to select whether you are a brand or an influencer. Based on your choice, the registering process takes a different path.
We selected we are a brand. In fact, we really are and we are definitely looking for micro-influencers to help us with growing different brands.
Step 2: Inserting your phone number or your e-mail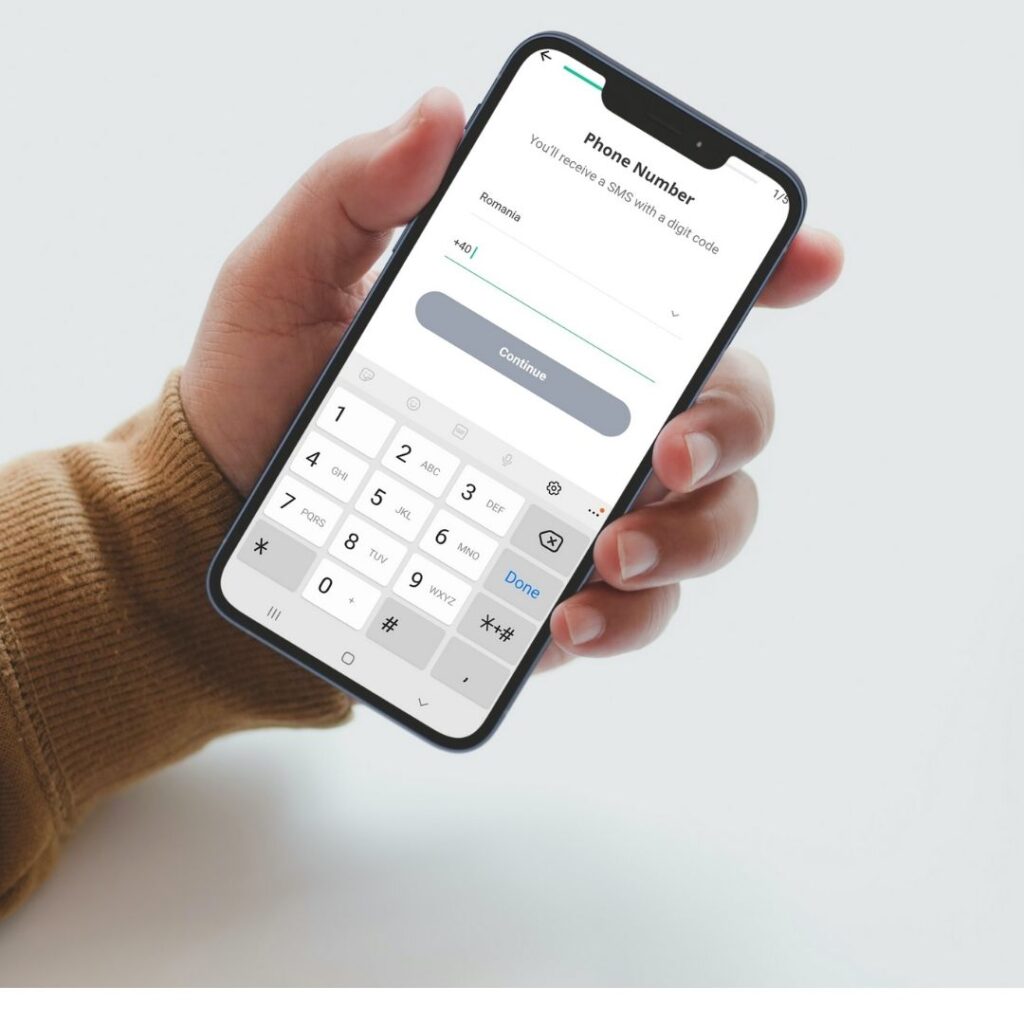 Step 3: Typing your brand's name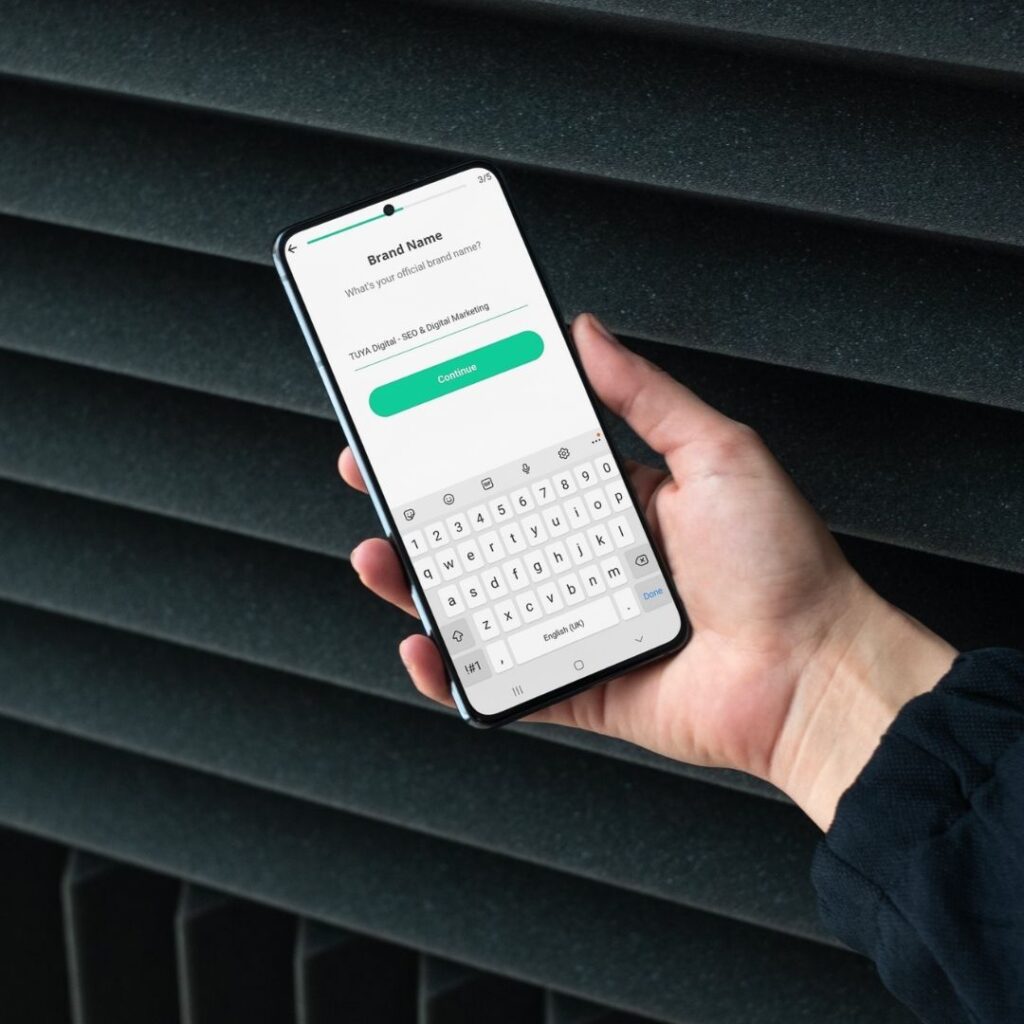 Here you have to type the name of your brand. It's pretty easy, isn't it?
Step 4: Inserting your brand's logo and your location
The brand logo helps the local influencers better recognize your brand. Also, the location helps the app show your listing to the influencers in a certain area or country.
Step 5: Insert the contact details of the person to represent your brand in relation with the influencers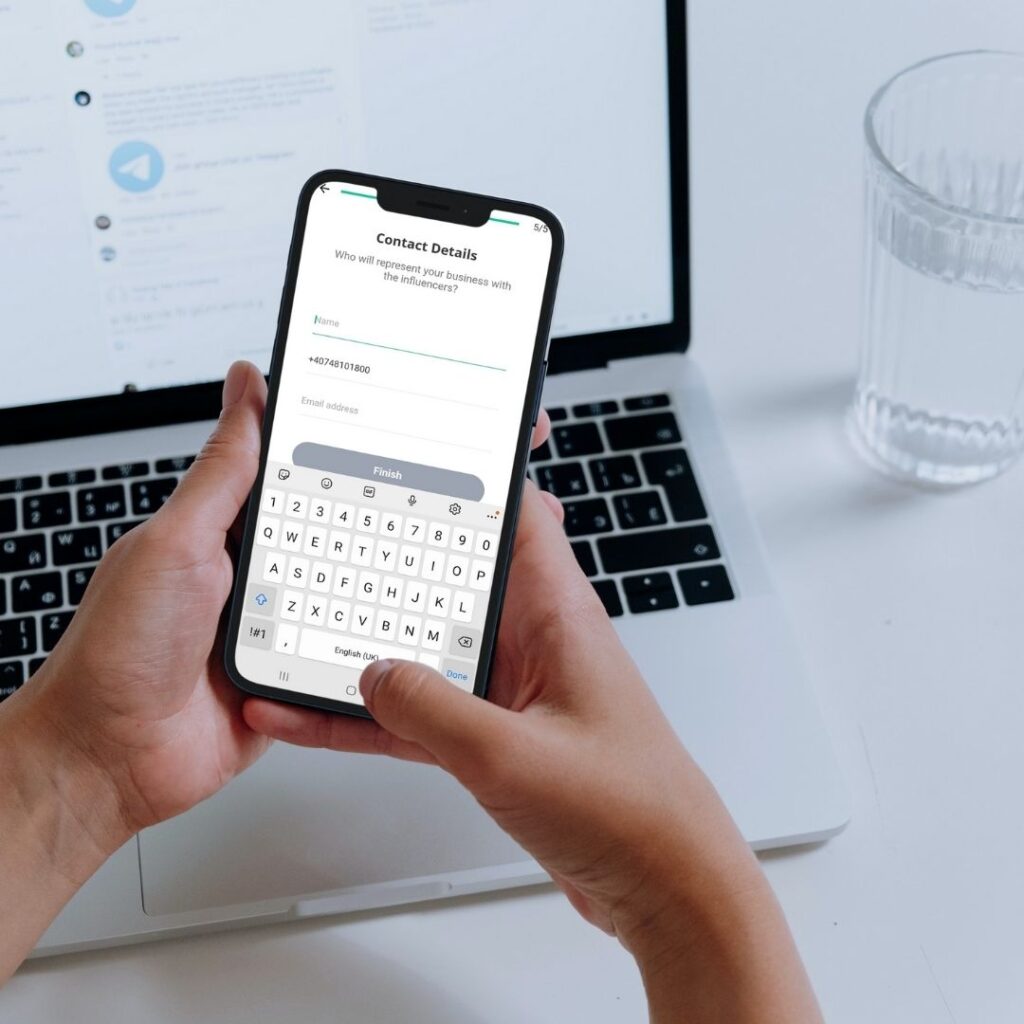 Now you can see and contact the local influencers!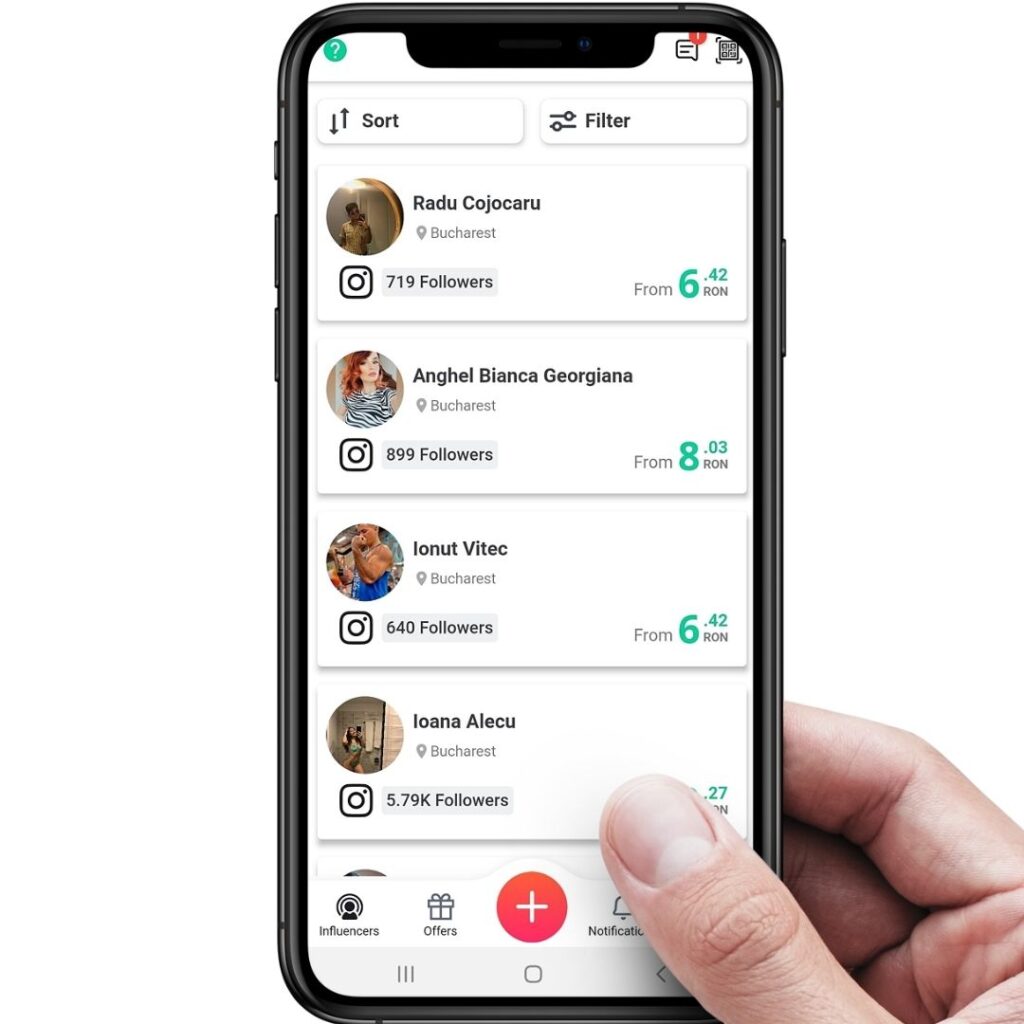 How does FameUp work?
The application is of the opted-in type. Local influencers apply to be part of the FameUp community. There is a set of rules that must be met, and once they are accepted, they can apply to various free offers and paid campaigns, or they can be approached directly by brands through collaboration requests.
For a brand, there are four simple steps for a campaign through FameUp:
1. You choose the type of communication you want (Instagram posts or stories);
2. You present the brief to the audience, what you want influencers to do for your brand (text, tags, videos, photos);
3. You choose the influencer's target
4. You establish the campaign's budget, based on the number of influencers you want and the number of posts/stories they have to take.
At the end of each paid campaign, agencies receive a report from FameUp with campaign performance indicators and a detailed list of results.
We would definitely use FameUp to give our digital marketing campaigns a boost. In fact, our clients do ask us on a regular basis about this kind of micro-influencer campaigning and so far there was no automation behind the process of identifying, contacting, hiring, paying the influencers and getting reports. FameUp comes at the right moment for us and for the clients we represent in Romania.

Valentina C., Social Media Manager at TUYA Digital – SEO & Digital Marketing
The benefits of FameUp for the micro-influencers and small companies
For local brands that don't have a big campaign budget, this app is perfect. FameUp is a channel where brands can connect with micro-influencers instead of large ones. They can promote their business with a dozen of influencers for a small amount of money, or without money, if they offer free products or services.
This app offers the chance for micro-influencers, the ones that have over 500 followers on social media, to benefit from products, services, and even money from the time spent online.
From a marketing agency point of view, this app is a useful tool to promote clients on a new market through a large number of influencers, but without costing a fortune.
This section is powered by TUYA Digital – SEO & Digital Marketing agency.