On May 12, Bitcoin fell below $ 26,000 for the first time in 16 months, losing over USD 200 billion from the market in a single day.
Bitcoin's price has dropped to USD 25,401.29. This is the first time the cryptocurrency has fallen below USD 27,000 since December 26, 2020.
According to Crypto Marketing Center, Bitcoin's losses were mitigated as it traded for USD 29,413.08 per unit, down 0.1%.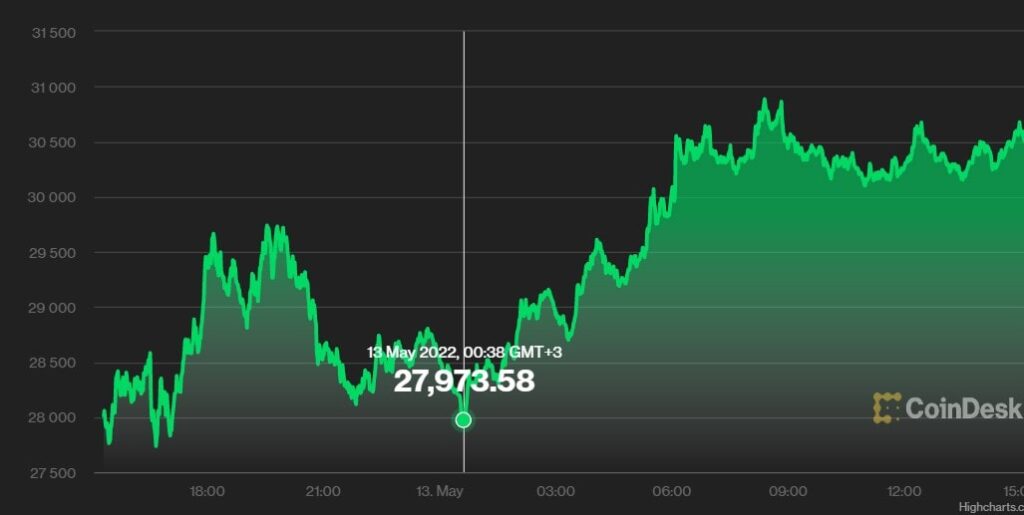 The price of Ether, the second most valuable digital currency, has decreased to $1,704.05 per unit. The currency dipped below $ 2,000 for the first time in June 2021.
Ether eventually regained its losses, trading for $1,988.45 per unit, down 6.5%.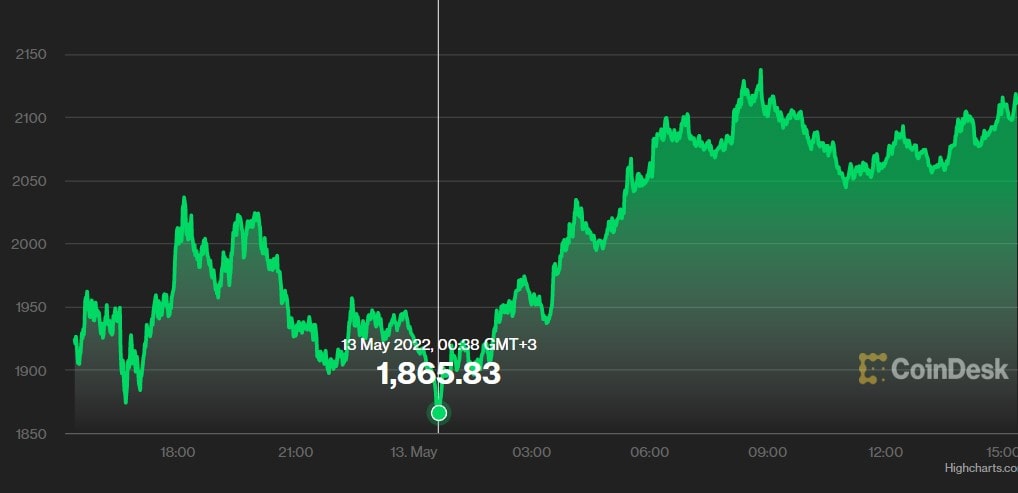 When stock markets have dropped to the top of the coronavirus outbreak, fears of rising prices and declining economic prospects are driving investors away from cryptocurrencies.
According to US inflation data issued on May 11, prices for goods and services rose 8.3% in April, above economists' expectations and approaching the highest level in 40 years.
Traders are also concerned about stablecoin coins like Terra. The TerraUSD, or UST, is supposed to track the dollar's value, but on May 11, it fell below 30 cents, alarming investors in the so-called decentralized financial world.
Stablecoin coins are akin to unregulated bank accounts in the crypto world. When volatile markets, digital currency investors typically turn to them for safety. The UST, on the other hand, an "algorithmic" stable currency coin backed by code rather than cash held in reserve, has struggled to maintain a stable value as holders rushed to sell in huge quantities.
On May 12, the UST was trading at roughly 33 cents, still much below the anticipated $1 value.
Luna, another Terra token with a floating price designed to cushion UST price shocks, has lost 99% of its value and was last worth barely one penny.
Investors are concerned about the implications for bitcoin. Terra Do Kwon's Luna Foundation Guard has amassed a fortune in bitcoin to assist the UST during difficult times. The risk is that Luna Foundation Guard may sell a significant percentage of its bitcoin holdings to fund its weak stablecoin coins. Because bitcoin is such a volatile asset, this is a risky bet.