Costel Alexe, the Romanian Minister of the Environment, said in a press conference that he found out about the extremely high values of pollution in Bucharest on Monday, at 4 A.M., although the first notifications through the independent applications appeared since Sunday evening.
The Romanian Minister of the Environment, Costel Alexe, held a press conference on Monday after the pollution level în Bucharest reached alarming levels, the threshold being exceeded 8-9 times. The Romanian minister said that the national network recorded exceedances of up to 8 times that of the particles in PM10 suspension and "very, very large exceedances" of NO2 – nitrogen dioxide.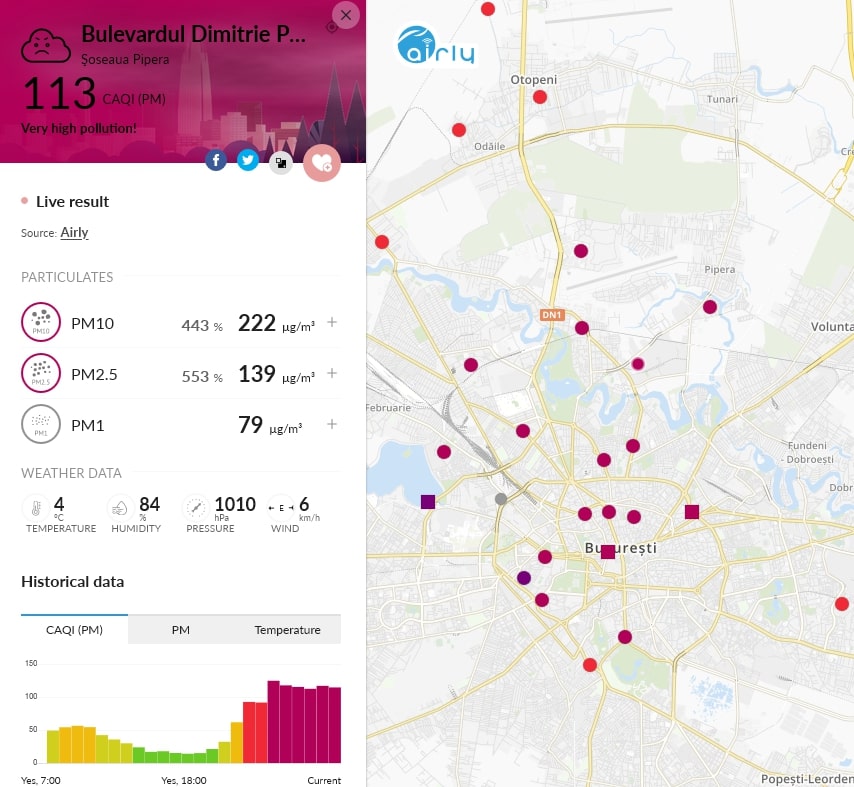 The Minister of the Environment said that there were several factors that contributed to these overruns and checks are being carried out to see if there were illegal activities that polluted on Sunday night towards Monday.
Towards the end of the conference, Costel Alexe announced that the leadership at the National Agency for Environmental Protection Bucharest will be changed.