An Australian couple decided to fly to Eastern Europe to spend a few days on a trip. They chose to fly to Hungary, expecting a nice vacation there. Once arriving at the airport, they realized their mistake: they had bought tickets to Bucharest, Romania, instead.
Their clip on TikTok became viral quickly and, up to this moment, was seen by 4.2 million people worldwide.
This is not a premiere, though. People worldwide often confuse Budapest with Bucharest or the other way around. There was a time when famous bands singing in Bucharest used to cheer the crowd with a blunt "Good evening, Budapest!!".
It's not the first nor the last time. This time was Bucharest's turn to "steal" tourists from Budapest, but we bet there were many other times when tourists arrived in Budapest not knowing how they got there.
Anyway, they enjoyed their staying in Romania's Capital and not only. From Bucharest, the couple enjoyed a day trip to Bran Castle but also visited other beautiful places in Romania.
Some people commenting on the video seemed to know how things go around. They even praised their mistake, saying Bucharest is above Budapest regarding attractions.
"Romania is the most underrated place of all the cities I've been to – there is so much to do there! It happened for a reason"
and another
"Honestly, Bucharest is nicer than Budapest"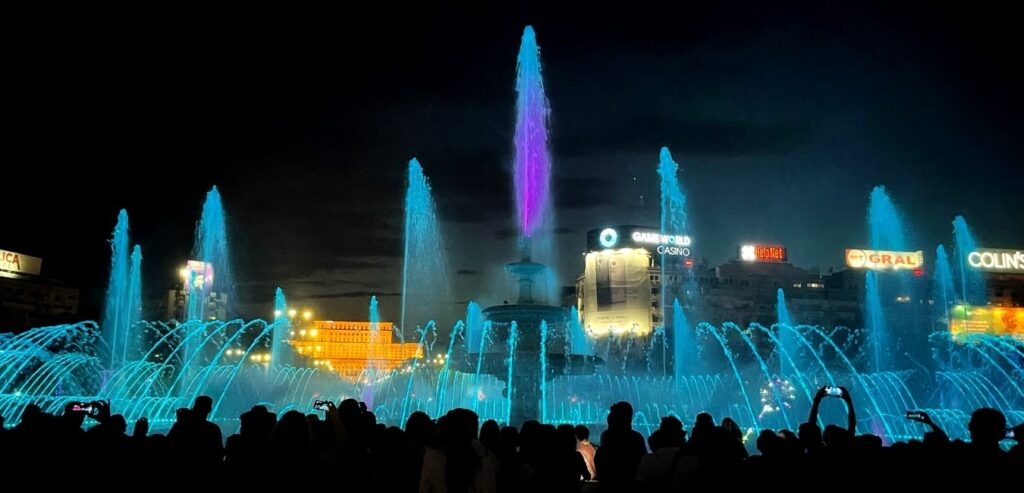 We don't want to enter this polemic; we only know that beauty's in the eye of the beholder. Anyway, Bucharest is one of the most recommended cities this year. Affordable in terms of accommodation and food, full of attractions, and welcoming people, most proficient in English, Bucharest has to offer more than a stroll through the Old Town or day trips from Bucharest to other destinations.
Bucharest has recently become a destination itself, a place which millions of worldwide tourists enjoy every year. Whether they're here to visit the giant civilian building in the world, the Palace of Parliament, to witness the largest choreographed fountain show in the world, to taste the most delicious Romanian food, visit museums, blend in the crowd at the largest produce market in the country or to enjoy any other attraction that Bucharest has to offer, the international travellers praise Bucharest and spread the word about this magnificent location.