One journalist from Financial Times visited Bucharest during the plain vegetable crisis in the UK. While in the Kingdom, the vegetables miss the shelves or are rationalized because of the energy crisis that hit the producers, there are plenty in Romania.
Bucharest Obor Market is the largest produce market in the country. Peasants and local producers display their fruits and vegetables downstairs, while the meat and dairy producers invite the customers to try samples and buy their products upstairs.
While visiting Bucharest, it's worth paying a visit to the largest produce market in the country. Modernized, Bucharest Obor Market made quite an impression on the British journalist.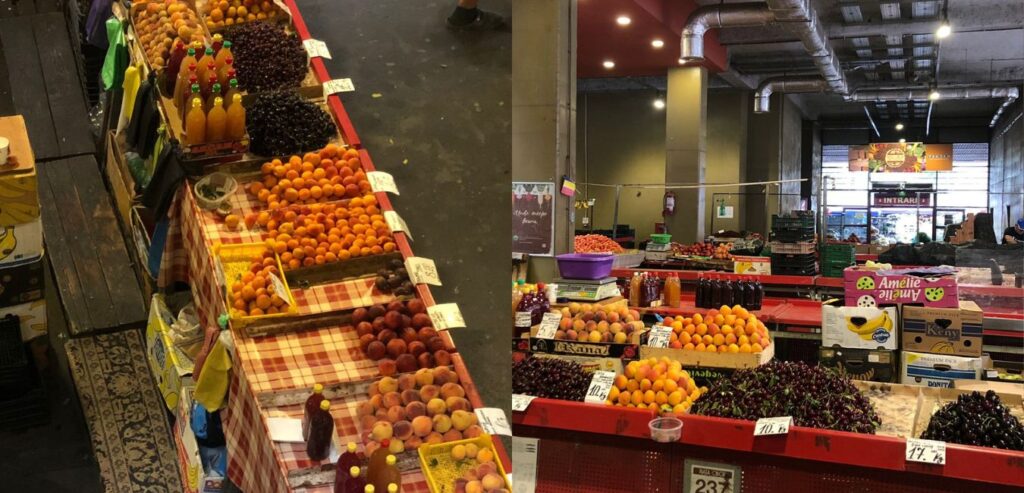 She even mentioned the Romanian market, among other markets that impressed her in Europe.
I am at Obor Market (Piața Obor), the country's biggest produce market, right in the heart of Bucharest. There are few things I love more than a European market — I'm especially fond of the Lices market in Rennes, and the twice-weekly farmers' market on the Dern'sches Gelände in Wiesbaden — and Obor has now been added to my list of favourites.

Erica Wagner on Bucharest Obor Market
The journalist was particularly enchanted by the local vegetables sold by the producers in Obor Market.
You'll have to forgive me, because I'm a city girl, but at first I didn't recognise the baskets of spiky little leaves one trader was eager for me to buy from him, but in Romanian and English we figured it out in the end. Urzici — nettles, traditionally gathered in spring, from which I made a velvety soup, using a base of those sweet, slender leeks and fennel seed bought loose in a little paper bag. I tried loboda too, which I've never seen in Britain. Atriplex patula, sometimes called "French spinach" — I discover — has soft, gorgeous reddish-purple leaves and adds an earthy sweetness to salads or, like the nettles, can be whizzed up into a soup.

Erica Wagner about Obor Market
Erica had some thoughts for the British politicians as well:
Perhaps the new agreement between Britain and the EU on trade rules affecting Northern Ireland — which has the potential to resolve the issue of imports and border checks there — is a harbinger of better times. That said, I won't hold my breath. I'll be back to the market tomorrow, scenting spring and wishing that in Britain we had a better awareness of what to eat when, and why. Better for the planet, better for us.

Erica Wagner in Financial Times
Are Romanians fond of this sort of attraction? For sure, they don't appreciate Obor Market at its full potential. On the other hand, foreign travellers do. If you visit Bucharest, request a personalized tour in Bucharest from the only platform promoting Bucharest in English. Visit Bucharest Today! Along with its partners, it includes personalized tours to Obor Market to English-speaking foreigners travelling to Bucharest. Interesting, right?
The lesson here is simple: sometimes, attractions are not only museums, restaurants or night bars. Sometimes, foreigners appreciate more if diving into the local atmosphere by visiting the produce markets like Obor Market in Bucharest. Or to another place known to locals. It's more valuable than any history lesson a guide tells during a city tour.
We can only encourage you to visit Bucharest any time of the year. Whether you visit Bucharest in spring or at any other time of the year, you will be able to discover the city, which is labelled as one of the latest hidden gems in Europe.