Due to the increasing tension between Russia and NATO through Russia's actions concerning the war with Ukraine, the USA deployed a convoy from its Army Airborne Division 101 in Romania. The Serbian President, Aleksander Vucic, exploded under pressure and called this operation the perfect context for "the calm before the storm".
Context behind
The first move that the Russian President, Vladimir Putin, took since he began the large-scale, aggressive invasion of Ukraine on February 24 was to put his army north of the Crimean Peninsula. Russia's scope is to restrict Ukraine any access to the sea, leaving the nation and its armed forces isolated on land.
In an effort to seize the important Ukrainian port cities of Mykolaiv and Odessa, Russian forces have been attempting to advance along the Black Sea coast into the Kherson region for more than seven months, as stiripesurse tells us. Kherson is a coastal region very close to the Romanian NATO territory hence the reason why the USA decided to send in the heavy infantry airborne troops in the Constanta Port and a few other European regions.
On the other hand, Serbia is an ally of Russia in this conflict. As such, Serbia has been subjected to multiple threats and pressure by Russia to join the sanctions the West imposed on her.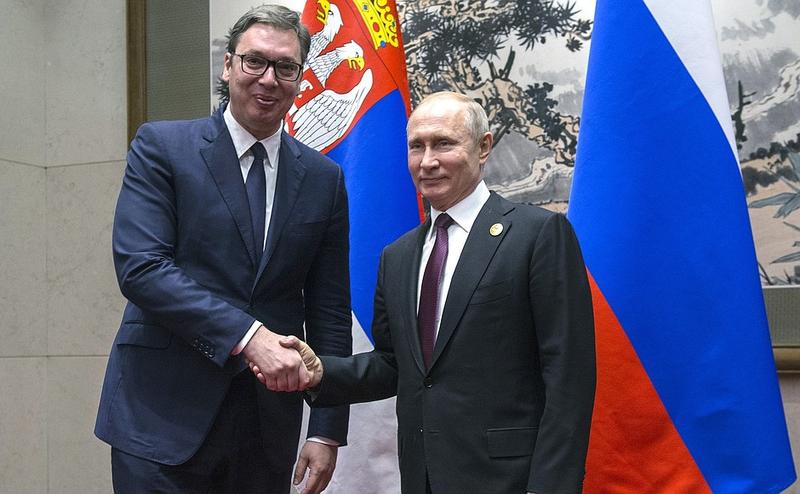 Current context
The last time the 101 Airborne Division was deployed in Europe was 80 years ago, on the Normandy beaches, marking the start of the end of the Nazi regime. The light infantry force is prepared to be deployed in a matter of hours to any battlefield in the world in case of emergencies such as the friction between Russia and NATO.
"When you have such opposing positions, it is enough to look at the forces with which Russia is now entering Ukraine. When you see that the Americans have sent the best unit in the world, and this is the Airborne Division 101, brought it to Romania and deployed it a few kilometres from the border with Ukraine, then it becomes clear what awaits us, whether it will reach a direct clash or not. It is clear to you that there are no concessions here, and it is clear to me how this will develop further and how it will affect our country"

Aleksander Vucic, President of Serbia