Dacia Spring, the Chinese-made EV of the French-Romanian group DACIA, is not the most beloved electric car in the country or Europe, but it's definitely one of the cheapest. One can buy a Spring for only EUR 16,800 VAT Included. More than that, in Romania, there is a governmental subsidy for those who buy an EV, which could be up to EUR 10,000. This makes the car one of the cheapest worldwide if you are a Romanian resident.
Even so, this comes with a price. A big one, if we are to be fair. Firstly, Dacia Spring is not a performant vehicle, at least not for 2023. Dacia Spring has an autonomy of only 230 km and is powered by a 45 HP engine. Also, its dimensions are not all generous, but on the contrary.
Thirdly, and most importantly, Dacia Spring failed to pass the NCAP tests. It received a 1-star rating in 2021, which makes it one of the least safe cars to drive on public roads.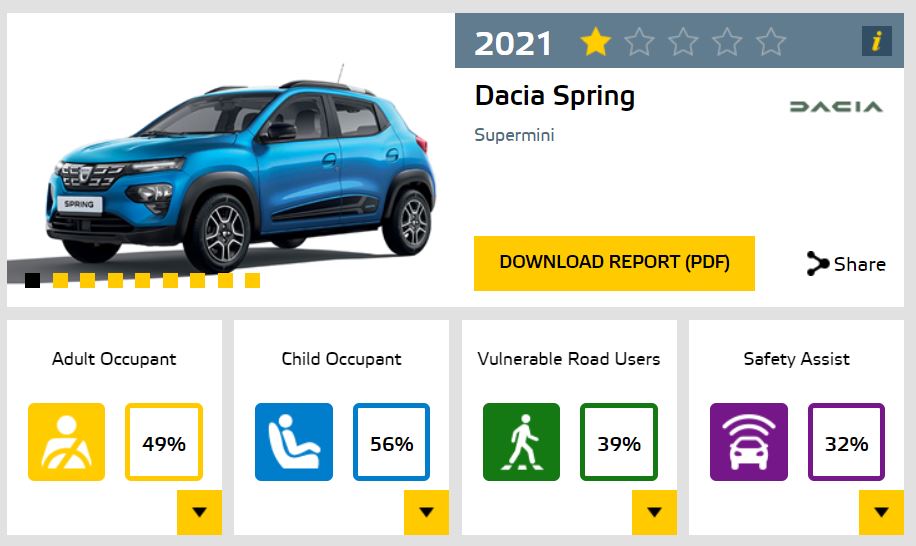 We wrote extensively on this subject, and one of the specialists' conclusions is that Dacia might not have chosen China to manufacture this model. Maybe they should've chosen a Romanian plant or at least a European one.
Now, another incident shadows the Dacia electric model. In what could be the second incident of this kind in Europe – one Dacia Spring caught fire while driving near Timisoara, Western Romania, as reported by Inside EVs.
The vehicle owner posted the incident on the Dacia Spring Romania Facebook group and included photos showing the fire's aftermath. He said the fire broke out at around 5 p.m. on May 11 as the car was being driven by his wife in the vicinity of their home in Timis County. At that time, the car had only been driven for 36,000 km, so it was still insured.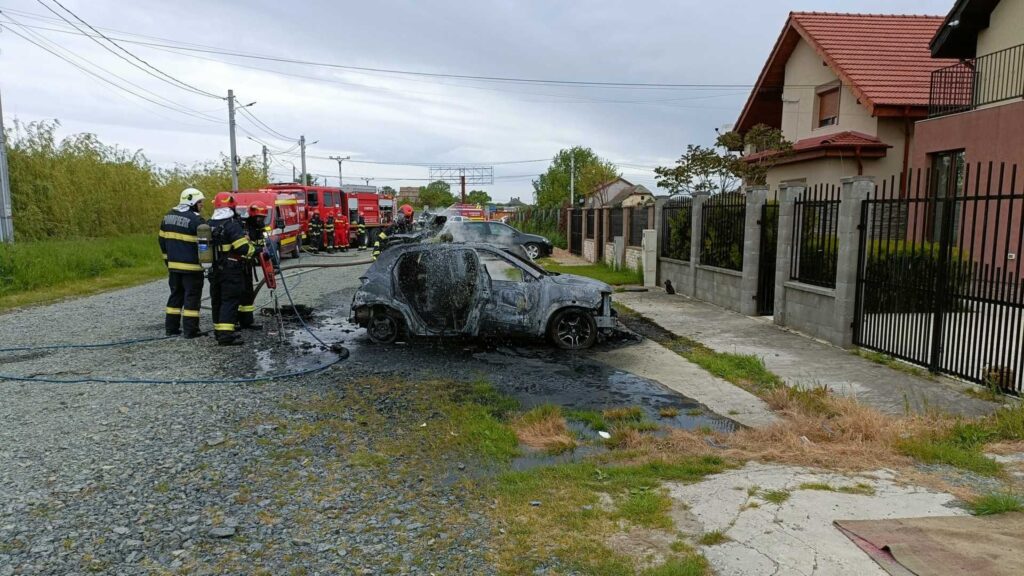 So far, the Renault Group did not explain the incident, but the firefighters on the scene offered a possible cause of the fire: a short circuit. It is unclear if the fire broke off the electric battery or from the electric compartment of the car.
Such incidents hit the car manufacturer's credibility and EV enthusiasts' intention to buy one or, at least, a Dacia Spring.
Notably, Dacia is not the only manufacturer to have its cars involved in such incidents. Tesla and other car manufacturers have a long series of similar incidents.
One thing is clear: the sooner the producers admit their fault, the better for the whole industry. All EV car producers can learn from their previous mistakes and improve the safety of their cars.