After MLSZ, the Hungarian Football Federation announced that UEFA and FARE allow fans to display the flag of the so-called Greater Hungary inside the stadiums during the games against Estonia and Bulgaria, the European Football Federation publicly contradicted the Hungarian version and sent a firm reply to the Romanian sports newspaper Gazeta Sporturilor.
UEFA is aware of media reports stating that the use of "Greater Hungary" flags and banners during matches organized by UEFA has been approved. To avoid doubt, we can tell you that UEFA has never approved using such flags and banners. The presence of such symbols in stadiums may lead to the imposition of disciplinary sanctions. The Hungarian Football Federation was duly informed and advised to take the necessary measures to avoid these banners in the stadiums at matches organized by UEFA. Suppose the presence of these flags or banners in the arenas is reported. In that case, UEFA's disciplinary bodies will be able to assess the case and possibly impose disciplinary sanctions following UEFA's Disciplinary Regulations.

UEFA official reply to Gazeta Sporturilor
Also, the Romanian Football Federation announced that any attempt of the Hungarian fans to use such revisionist symbols inside the stadiums will get sanctioned under the UEFA rules that forbid racism, politics and anything that could offend other people.
This is not the first time Hungary has initiated such a revisionist action inside a football arena. In November, during Balázs Dzudzsák's farewell match against Greece, Hungarian Prime Minister Viktor Orbán wore a scarf depicting Great Hungary inside the Puskás Arena. This made the Romanian Ministry of Foreign Affairs protest. At that time, the only reply from Orban was "Football is not politics!". Now it is.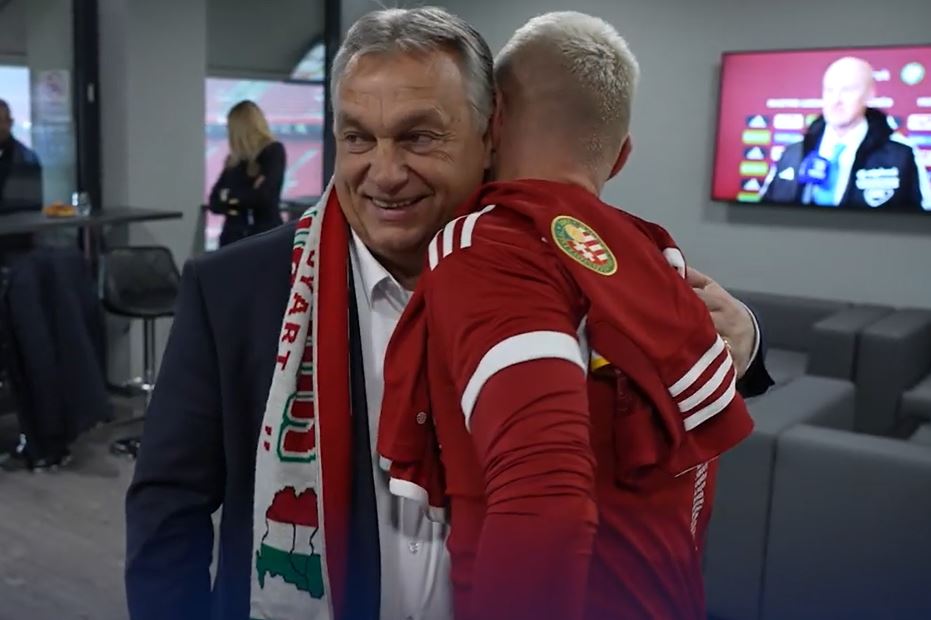 According to Nemzeti Sport, MLSZ, the Hungarian Football Federation, maintains its initial position and urged the fans to follow the rules mentioned in its initial announcement.
The MLSZ already indicated its position on the issue in a statement yesterday, and we continue to maintain this. Once again, we call the attention of the fans to read the announcement of the MLSZ and to follow the rules.

MLSZ reply to Nemzeti Sport
According to MLSZ, fans are allowed to display the Greater Hungary symbols under the following conditions:
May only depict the map of historical Hungary, with no other symbols or inscriptions
Only red, white and green colours can be used.
Hungary plays its first game in the series on Thursday, at home, in Budapest. All leads to the conclusion that the fans will display the flags of Greater Hungary, ultimately leading to their sanctioning by UEFA.