Viktor Orban, the prime minister of Hungary, attended the last game of the Hungarian National football team, wearing a scarf with a map of Greater Hungary.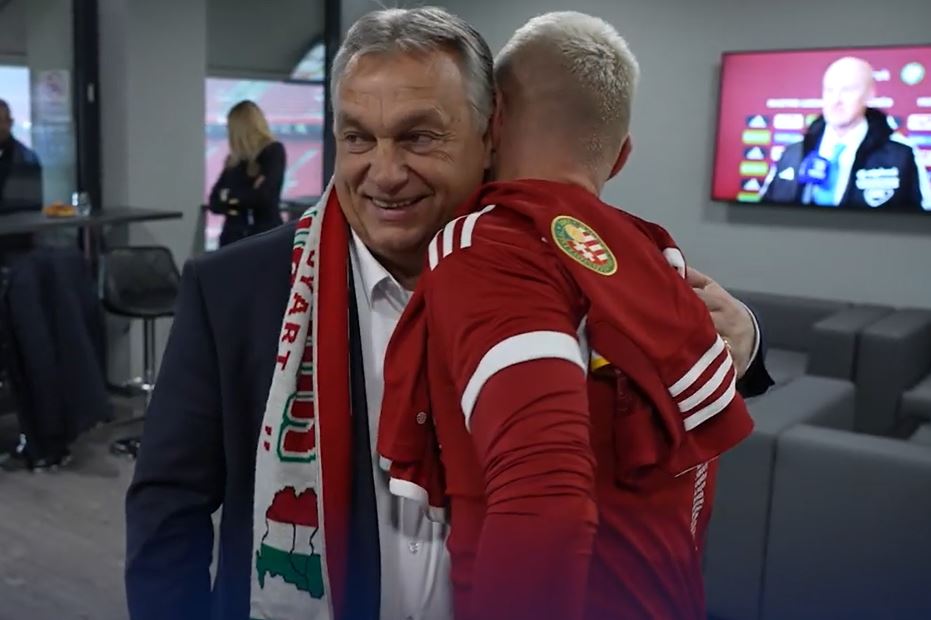 The map of Greater Hungary included a portion of Transylvania. It represents Hungarian revisionism that Budapest officials have started to use more often lately.
This made the Romanian Foreign Affairs Ministry issue a press release which firmly disapproved of the gesture of the Hungarian PM.
Any revisionist manifestation, regardless of the form it takes, is unacceptable, contrary to the current realities and the commitments undertaken jointly by Romania and Hungary to build a bilateral relationship within the defining parameters of the basic instrument that governs the bilateral relationship, namely the Treaty on the understanding, cooperation and good neighborliness between Romania and the Republic of Hungary, signed in Timișoara on September 16, 1996.

Romanian Foreign Affairs Ministry reacting to Viktor Orban's revisionist gesture
Viktor Orban had previously referenced the Greater Hungary map. Two years prior, the Hungarian prime minister sent a subtly worded greeting to high school pupils wishing them well on their baccalaureate exam from the history examination. He displayed a picture of a globe with a political map of the world from 1862; the Habsburg Empire and Great Hungary are visible in the foreground.
The reply of the Hungarian PM was short but bluntly expressing on Facebook Orban's views on the subject.
"Football is not politics. Let's not see what is not there. […]"

Viktor Orban replying on Facebook to revisionist accusations
It is not the first time, indeed not the last, when Hungary provokes neighbouring countries, especially Romania and Slovenia, by displaying symbols of the so-called "Greater Hungary." Romania and Slovenia, and sometimes other countries, do what is necessary to react at the diplomatic level. Other approaches would only escalate the situation, which is not desirable, especially during these complicated times, with the conflict in the proximity and an energetic crisis looming.