All the Romanian jewellery designers in the Top Romanian Jewellery Designers impress with creativity and a sense of remarkable style and elegance, emphasizing beauty.
The specificity of Romanian jewellery designers is that they highlight the beauty of the face of the women who wear their jewellery pieces. So, it's not only about the beauty of the collection pieces they create, but it's more about the woman who wears that jewellery.
The methodology we used to compile the Top Romanian Jewellery Designers
For collecting this top, we analyzed the following criteria:
we reviewed the quality of the products by checking the comments and the reviews on their social media accounts; some brands have made it to please their customers, even though they are not so famous, while others still have to improve their products
we compared the brand's popularity on social media; it's not only about the number of followers, but it's about the quality of the engagement they get
we checked the variety of products and designs; again, it's not only about the volume but about offering the customers what they'd usually search for
we reviewed and compared the prices shown with the international market average;
we measured the presence of the reviewed designers and their brands online in the last six months; some designers are more present than others, so it was a strong point for the designers and brands whose names showed more while searching for them on Google Romania;
we analyzed the reviewed designers and brands by their international presence – are they present in markets other than Romania? Have they announced their intention to go internationally? Have they got international fame? In our opinion, any local designer needs to try and expand to other markets and this is what we encourage by mentioning these designers in our tops.
Top 10 Romanian Jewellery Designers
To a certain extent, any top might be subjective. We just present our top ten and strongly advise any of you to check these Romanian jewellery brands. Some might even go internationally and get famous worldwide one day. Who knows?
After scoring each designer based on the criteria mentioned above and reaching the following results, here are the top Romanian jewellery designers you should follow in 2022. We focused the top not only on the persons behind these marvellous creations but also on the brands themselves.
1. Lavinia Lazar – Carlette Jewellery
Lavinia Lazăr is a Romanian entrepreneur who designed and developed the Carlette Jewellery brand in Switzerland. In the Romanian jewellery market, the brand introduces a novel concept. Carlette Jewellery celebrates women's sexuality while encouraging them to develop self-confidence and define their style.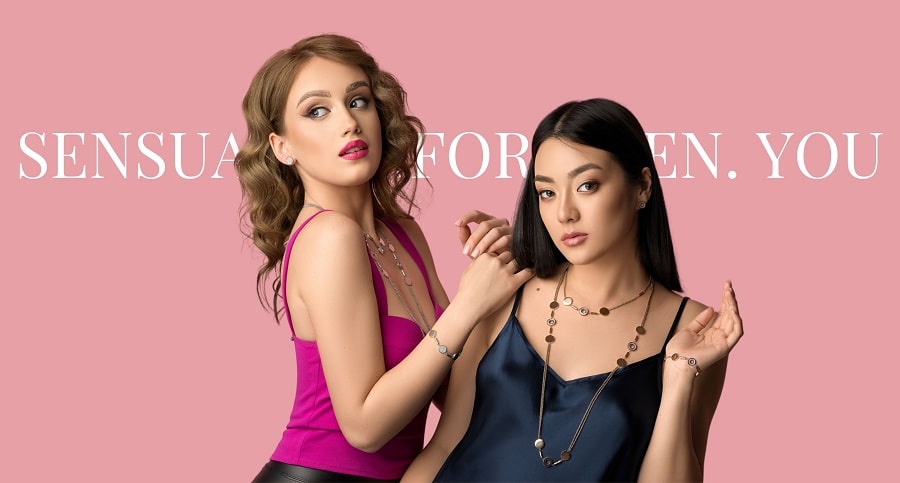 Lavinia Lazar has created an ingenious locking mechanism that has been patented in Switzerland. The mechanism makes it simple to combine or swap Carlette charms to create one-of-a-kind jewellery. Bracelets and necklaces both use the same technique.
The jewellery design is created to empower women and emphasize their beauty and creativity in everyday wear or on special occasions. The brand has recently become increasingly popular worldwide because of the combinations that may be created thanks to the one-of-a-kind, creative mechanism.
Valahia News had an exclusive interview with Lavinia Lazar about the story of Carlette jewellery. Here is what the Romanian designer had to say about her creations:
Even though Carlette was born in Switzerland, the Romanian origins of its designer, Lavinia Lazar, have made it a perfect fit for the Romanian market.
2. Ana Wagner – Wagner Jewellery
Wagner artist team can create unique products based on Ana Wagner's concepts and designs: elegant and sophisticated jewellery for women and men, "art de la table" porcelain sets, porcelain and brass lighting objects, and hand-painted furniture accessorized with Wagner Arte decorated porcelain. The Romanian designer created a jewellery line in tones of classic beauty, elegance and originality. Wagner's creations are all results of the small paintbrush strokes of the talented artist Ana Wagner.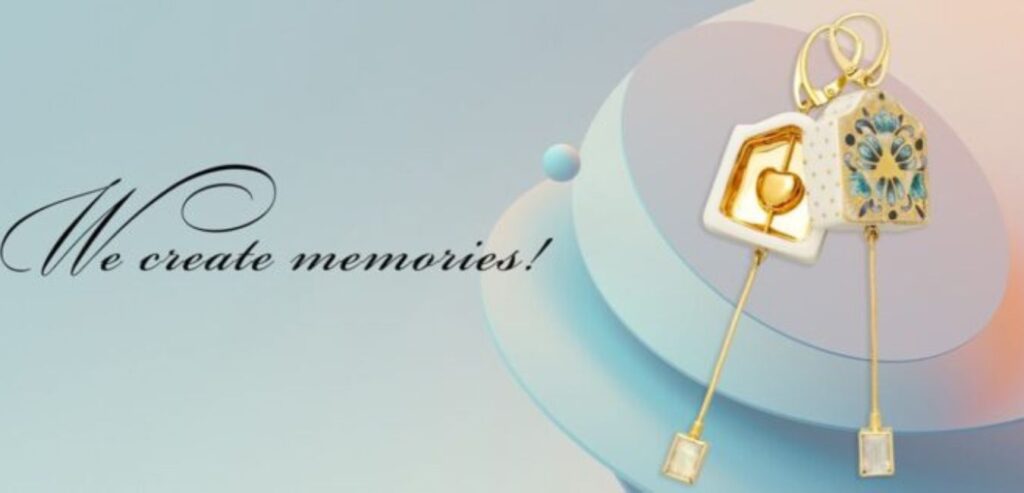 Ana's jewellery has progressed from painted porcelain to more luxury designs, including porcelain, gold, silver, semiprecious stones, pearls, and Swarovski crystals. Wagner Arte has focused on luxury, handmade and limited edition items of excellent refinement in recent years, authentic collection pieces that may be passed down through generations.
3. Alexandra Ungurelu – Expression
Romanian jewellery designer defines jewellery as the "expression of self". As an expression of style, items of decoration, worship, love, and remembering, Expression jewellery may both transform and disclose the personalities of the wearer.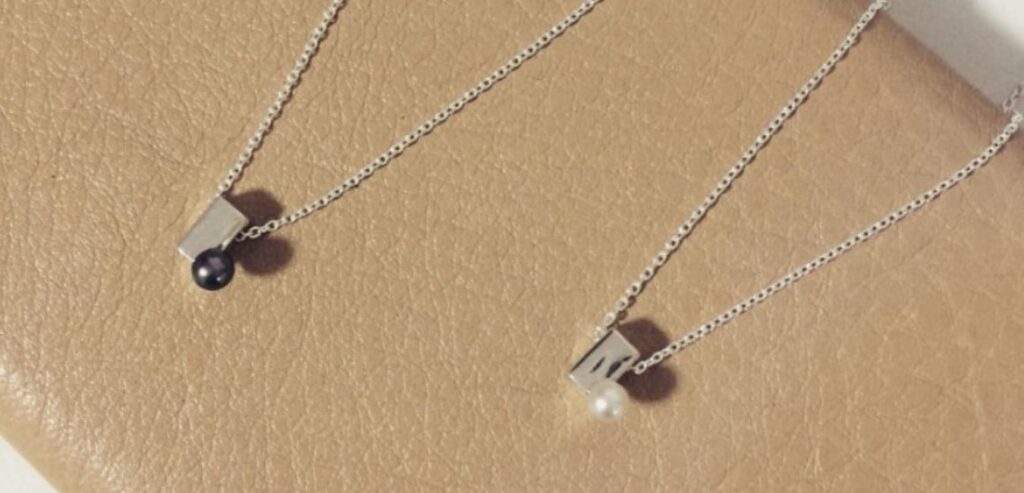 Expression is a modern style jewellery brand that creates a unique touch in every piece of its creation. Its designer inspiration comes from studying the surroundings, the city architecture, the natural textures, and the individuals on the street. All of the sources above create pieces of authentic art through Alexandra's skill and imagination.
4. Alexandra Nacu – Alexandra Nacu Jewellery
The concept was born in 2011 by hand engraving on geometric shapes, pennies, pleasant, handmade, without moulds, to which a string is attached. Subsequently, the product portfolio diversified with representative pieces of jewellery. Bracelets, necklaces, rings, brooches and earrings have been launched for this purpose.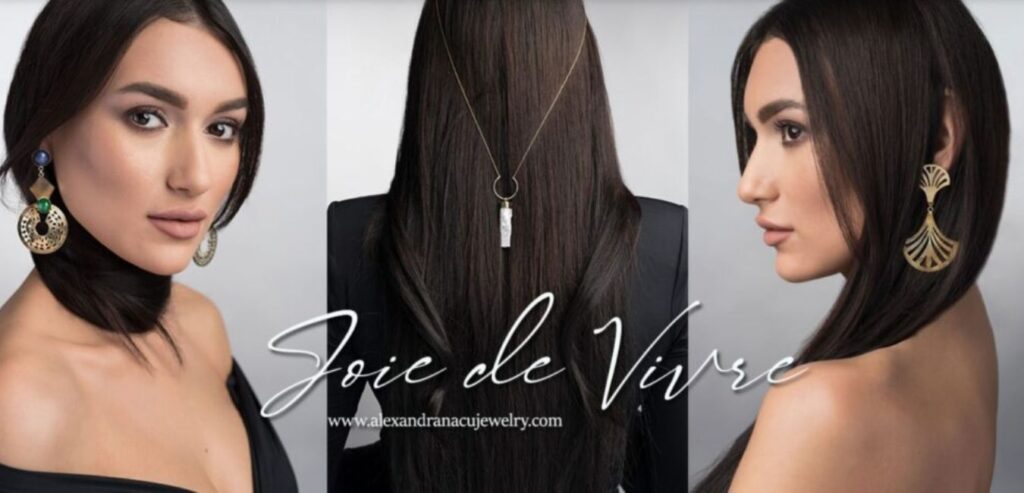 The pieces are manufactured entirely by hand, with no moulds, and are made of silver, silver-plated with gold, or gold. Perfect shapes are blended with asymmetrical ones to create jewellery.
Geometric figures, modern architecture, and futuristic pictures are sources of inspiration. Jewellery is simple and refined, but it is always fashionable and elegant, and it has become a must-have for everyone.
5. Andreea Mogosanu – MOOGU
Andreea Mogoşanu founded MOOGU, a contemporary jewellery company. It strives to build an expression of the human heart and unique emotions through a process of examining and interpreting reality.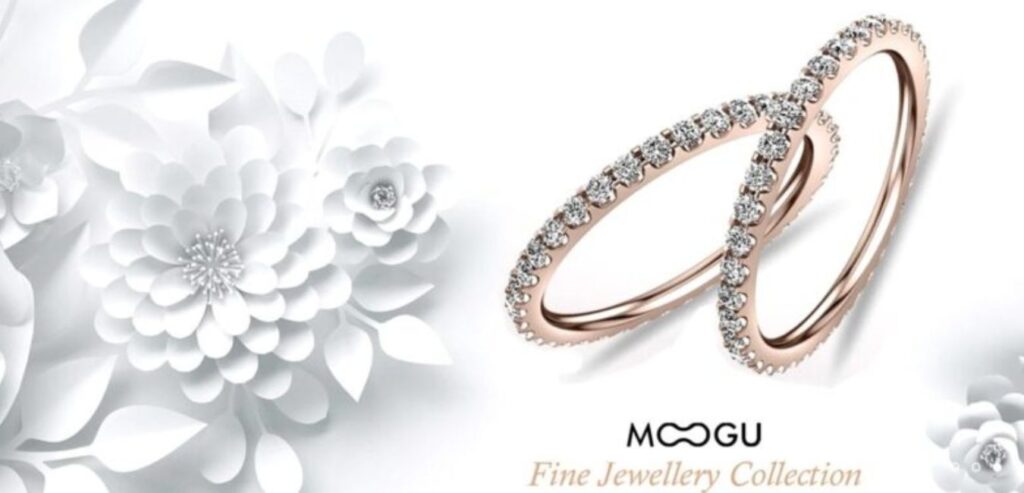 Andreea's quest for meaningful ways to create distinct visual experiences began with her enthusiasm for jewellery. Nature, geometry, form and surface expressionism produce new visual expressions.
6. Ioana Streza, Alex Burlacu – Contemporia
Contemporia is a jewellery brand created out of passion and love for art and craft by two designers from Bucharest: Ioana Streza and Alex Burlacu, in 2014.
Each item of jewellery is handcrafted in small or one-of-a-kind runs. The components are expertly crafted from premium metals.
Contemporia's philosophy is about creating pieces of jewellery that represent extensions of the personality of the person who wears them. The jewellery pieces are dedicated to open, impartial people who love art and look at jewellery as an object in which the creator has invested his soul in the first place.
7. Madalina Radulea – Madeleine
These jewellery pieces are made in a crumpled style, imagined by Madalina Radulea, the designer behind the Madeleine – Artisan Jeweler brand.
Madeleine is an authentic jewellery brand with pieces with organic shapes and sometimes imperfect finishes. Madeleine jewellery is created and produced in Romania, and its jewellery pieces are made by hand, using silver, semiprecious stones and other unique materials.
8. Mona Vulpoiu – UTOPIC
Created by Mona Vulpoiu, the UTOPIC jewellery pieces are miniature accessory universes, delightful in every way.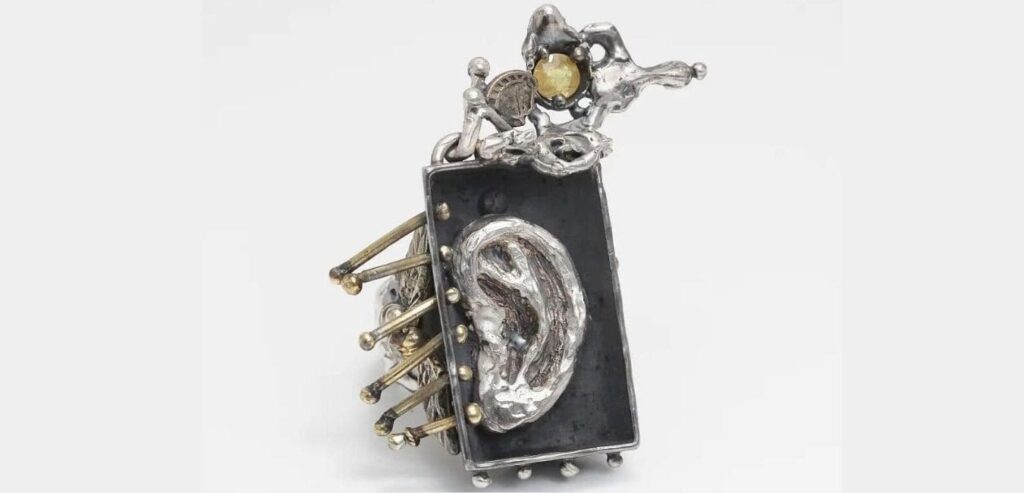 Statement pieces from fictional realms, UTOPIC jewellery is sculpted with accuracy and emotion.
UTOPIC presents a range of rings with impressive design but also a range of earrings and necklaces. Of all jewellery pieces, rings are the most beautiful objects of art. With a unique style, Utopic is a brand for dreamers who dare to wear small constellations on their fingers as great values.
9. Georgiana Ciceo – Monom Jewellery
The brand Monom was established in 2016 by Georgiana Ciceo, a Romanian architect. At the border between pure architecture and organic forms, Monom creations are genres that, although minimalist, attract attention everywhere.
Monom is a jewellery brand that uses the aesthetics of deft elegance and subdued refinement to demonstrate its power.
The pieces in Monom exhibit the author's personality because they were thoughtfully constructed and each piece was given a unique dedication.
10. Florina Erimescu – Josephine
Josephine's jewellery is exceptional. Josephine pieces look back through their beauty and uniqueness, handcrafted with Swarovski crystals.
Florina Erimescu creates delightful pieces dedicated to beauty and its celebration. Josephine collections have emphasized elegance and feminine beauty through some superb elements similar in refinement to ice flakes.
As can be seen from this top, the creations of Romanians are impressive, diverse and authentic. Every Romanian designer has put in their products their passion for art, which can be seen in their design and the quality of the jewellery. No matter what brand you choose, one of these designers will surely conquer you and define your style through their jewellery pieces.