The Romanian delegation arrived on Wednesday, December 21, in South Korea, where it met the South Korean PM, Han-Duck soo. The delegation is led by Prime Minister Nicolae Ciuca and comprises other politicians but also members of Parliament and the director of Nuclearelectrica. Sources mention that the latter's presence is the key to this economic mission, as Romania wants to develop its nuclear energy technology with the help of the South Koreans.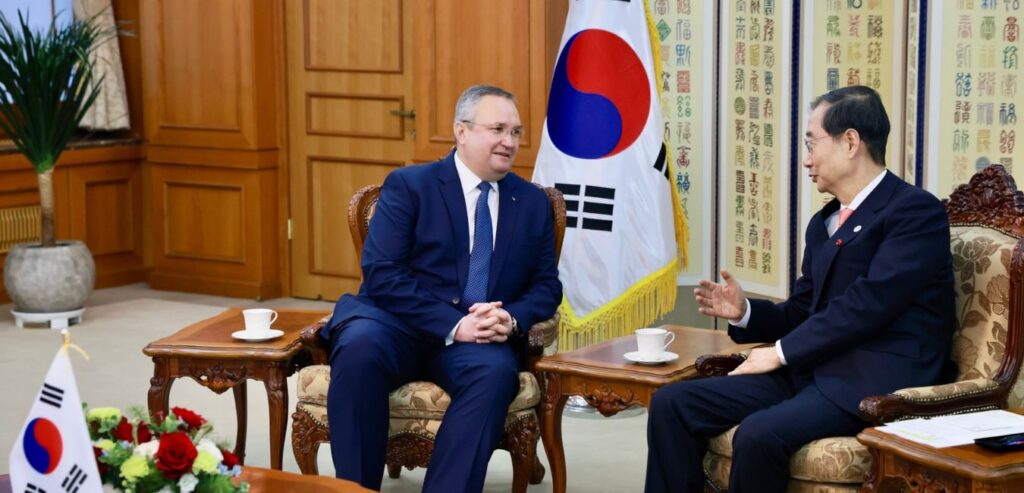 We are open to analyzing the possibilities of a tripartite cooperation Romania-Republic of Korea-USA in the field of nuclear energy. We encourage the participation of South Korean investors in projects such as small modular reactors (SMR) and investments at Cernavodă.

Romanian PM Nicolae Ciuca in South Korea
After the meeting with the representatives of Korea Hydro Nuclear Power (KHNP), the largest electricity producer in this country, and with Korea Eximbank, the Romanian Energy Minister Virgil Popescu announced that the discussions focused on two directions:
The development of the Romanian nuclear program: the construction of Units 3 and 4 at Cernavodă and the NuScale project – the small modular reactors (SMR) that Romania will install in a few years.
The construction of hydropower plants in Romania alongside Hidroelectrica.
The first direction is to be approached in a triparty agreement alongside the USA, as Romania entered a strategic partnership with the United States for nuclear energy development, giving up their previous pre-agreements with China.
The second direction is another interesting one, as Hidrolectrica is the most profitable company in South-Eastern Europe. Any partnership with this Romanian economic giant means profit for those entering the deal.
Beyond anything else, Romania has to obtain its energy independence. The proximity of the conflict near its borders determines the Romanian Government to act proactively to secure its energy independence and even produce more to help other countries, such as the Republic of Moldova, survive these difficult times.