Romanian energy producer Hidroelectrica S.A. is the most profitable company by net profit in Central and South-Eastern Europe. The Romanian company ranks ahead of another, OMV Petrom SA, which activates in natural gas and petroleum. The ranking is compiled by SEE News, a reputable South-Eastern European business and political news platform.
Hidroelectrica is the leader in electricity production and the primary provider of technical services required in the National Energy System in Romania. This makes them one of the key economic players, especially during these rough times for the population, institutions and companies.
Hidroelectrica is mostly a state-owned company, as more than 80% of its shares are held by the state, while the private fund Proprietatea holds the remaining. There are discussions to privatize Hidroelectrica, but no official schedule is set up, partially because privatization is still a sensitive subject on the internal political agenda.
Hidroelectrica: facts and figures for 2021
Hidroelectrica has some spectacular figures for any company in Central and South-Eastern Europe. Still, many Western giants should pay attention to the Romanian company, which proved to be the most profitable in this region in 2021.
Total revenue 2021: EUR 1.35 billion (68.98% more than in 2020)
Net profit 2021: EUR 613,6 million
Hidroelectrica Key Financial Highlights Y/Y Growth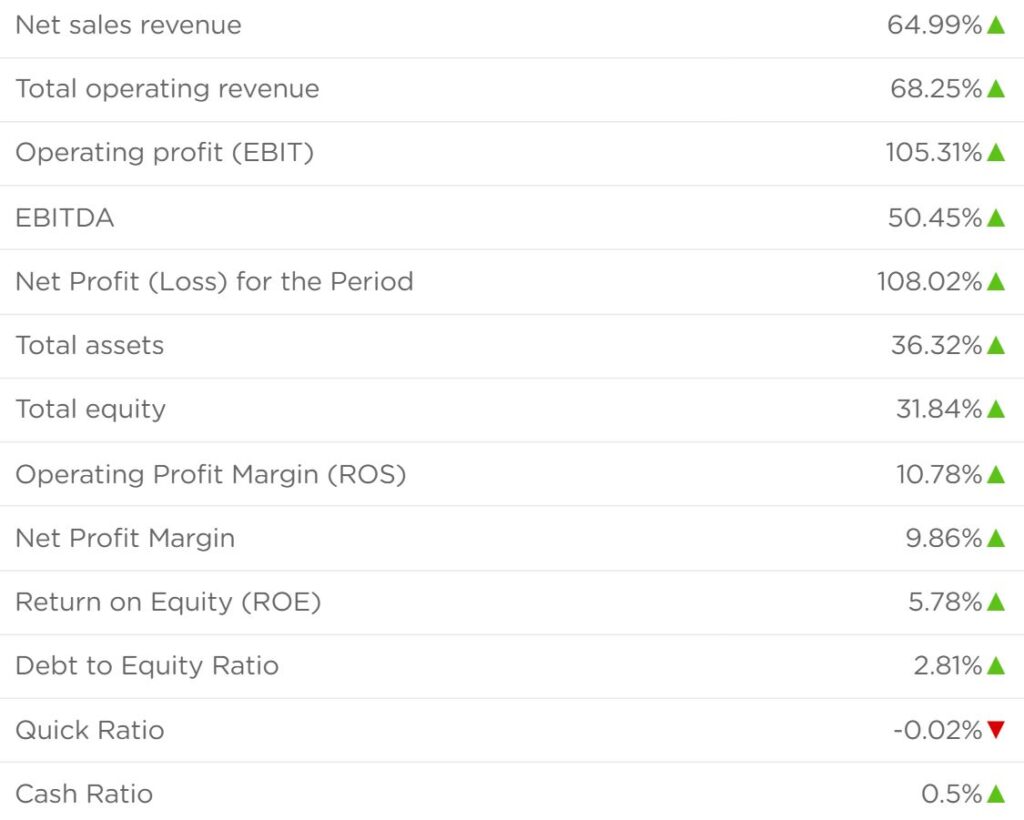 For more data on Romanian largest companies, please check our ranking in the link.