Sibiu Christmas Market, one of Romania's most spectacular, is included in this year's Top 50 Christmas Markets to visit worldwide. The top is published by Big 7 Travel, the travel platform which offers its readers recommendations from the world's top destinations.
Sibiu Christmas Market ranks 10th in this year's top and, from the authors' perspective, outranks other cities, such as Riga, Helsinki or even Copenhagen.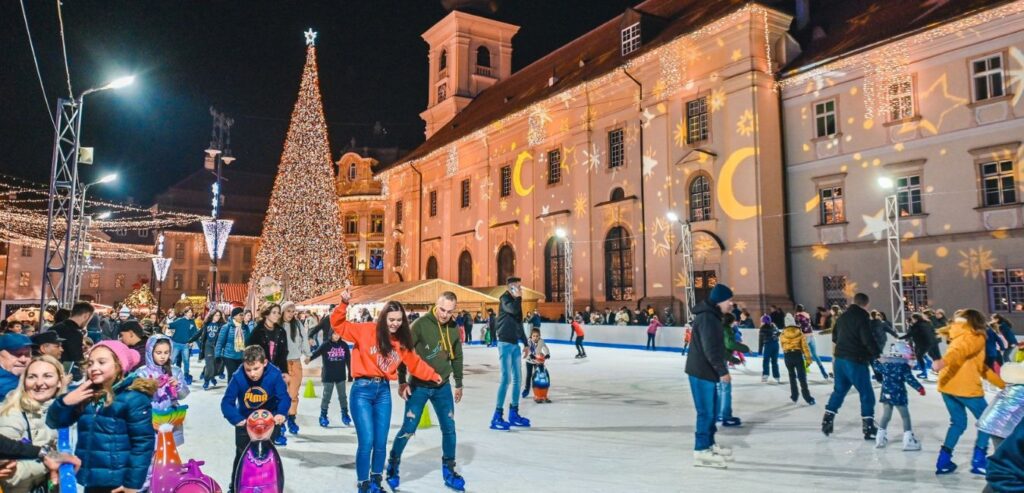 Romania's most magical Christmas market doesn't take place in Bucharest, but 4.5-hours north on the cobbled streets of Sibiu. Set in the grand square, more than 100-odd stalls will sell festive decorations, children's toys and local pottery, as well as mulled wine, gingerbread and roasted chestnuts. This year, there will be a Ferris wheel, carousel and Santa's grotto. Mulled wine, gingerbread and roasted chestnuts are all on the menu, but save room for local specialities like Kürtőskalács (spit cakes) and cozonac (sweet bread).

Big 7 Travel on Sibiu Christmas Market
The top 10 Christmas Markets as viewed by Big 7 Travel consist of Winter Wonders (Brussels, Belgium), Gendarmenmarkt fair (Berlin, Germany), Christkindlmarket Chicago (Chicago, USA), Birmingham Frankfurt Christmas Market (Birmingham, UK), Christmas Village Belvedere Palace (Vienna, Austria), Striezelmarket (Dresden, Germany), Krakow Christmas Market (Krakow, Poland), Galway Continental Christmas Market (Galway, Ireland), Zagreb Advent (Zagreb, Croatia), and Sibiu Christmas Market (Sibiu, Romania).
Even so, we also recommend Bucharest Christmas Markets for those travelling to Romania this season. The leading fair is in front of the Palace of Parliament, but there are also other winter fairs around the city that make Bucharest a travel destination this winter.
Photo source: Targul de Craciun