Bucharest has the first rooftop running track in Romania. This premiere was made possible by Skanska, the largest developer of office buildings in Europe.
Thus, Bucharest inaugurates the first rooftop runway in Romania. The runway is 280 meters long and it's located on the roof of Campus 6.2 and 6.3 buildings in Bucharest.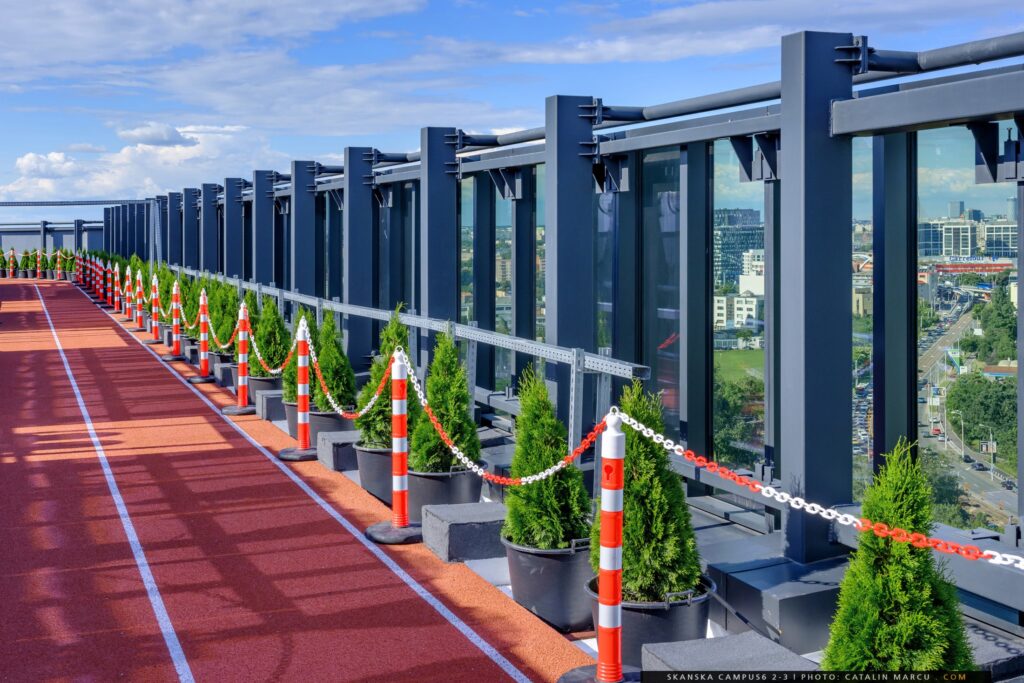 You will be thrilled to find out that the track is made of the same materials as they do in the stadium.
We are happy to be finally able to talk about another innovative feature that highlights the two buildings on Campus 6 – the rooftop running track. The completion of the running track lasted 4 weeks and 13 tons of tartan were used in its construction. Although it is a recreational track, the high-quality material used for the surface of the track is certified by the International Association of Athletics Federations

Igor Hristenco, Project Manager within the construction division of Skanska CEE in Romania
The rooftop running track stretches across the roof of Campus 6.2 and 6.3 buildings. The track measures 280 meters and offers the athletes a full 360-degree view over the city of Bucharest It is placed on top of the buildings, at 42 meters high.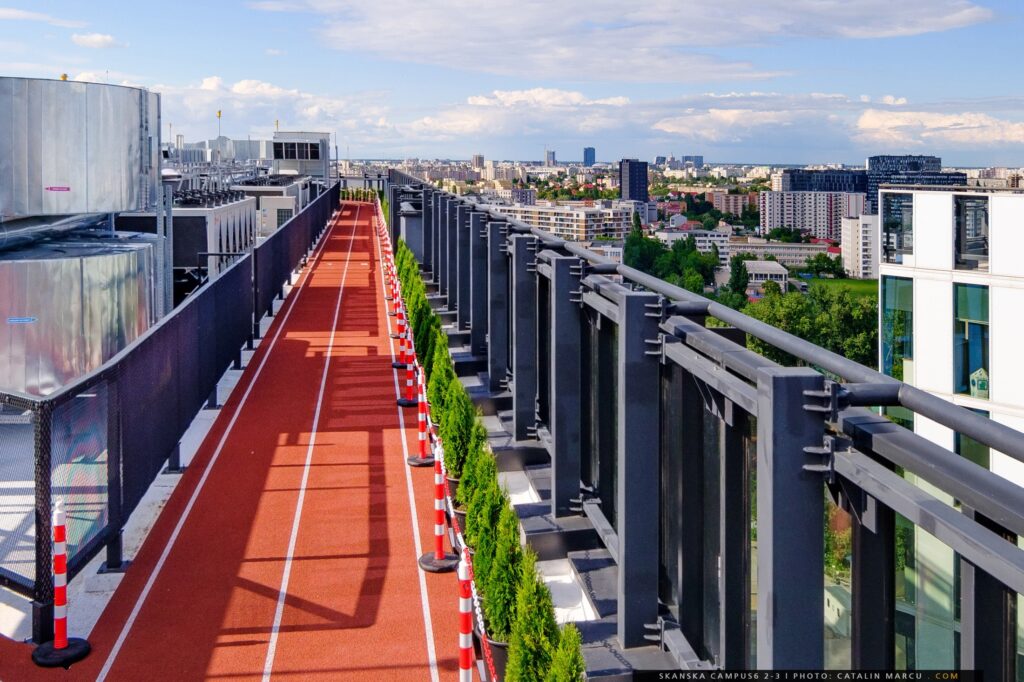 Fancy a rooftop running? All you have to do is to get the proper gear and start running!