The famous publisher Bloomberg has recently updated its ranking of the best and worst countries to be in pandemic. According to this top, Romania stands on 31 in the world and on 11 in the European Union.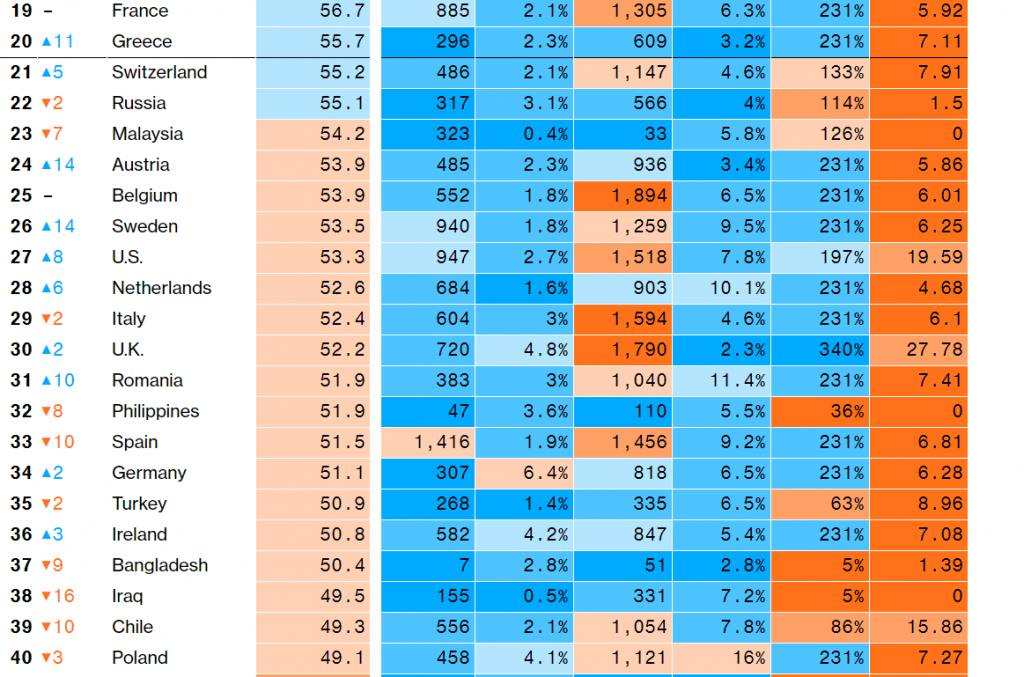 Interesting enough, Romania climbed 10 positions since the last update and it is now just below UK. The high rhythm of vaccination administered each day in Romania, which is approaching 30,000, has placed the country on 2nd place in EU, but also, as we see, places the country in a good position in Bloomberg's ranking.
In this top, Romania is just behind UK, one of the leading countries in the world by the speed of vaccination. Yet, the methodology takes into account the fatality rate, the virus-spreading rate, the speed of vaccination, the containment measures and many other key factors.
At the moment, countries across Europe are preparing for the third and, according to medical sources, the most difficult wave so far. Its difficulty comes from the UK strain of the coronavirus, which is more contagious and which it's wide-spreading on a daily basis.