Prince Charles of Wales became the new Monarch of Great Britain after Her Majesty Queen Elizabeth II died on September 8.
According to the tradition of the British royal family, Prince Charles III, the rightful heir to the royal throne, is to be crowned as King of Great Britain a few months after the funeral of Her Majesty Queen Elizabeth II.
Prince Charles's admiration for Romania
Prince Charles III is a friend of Romania and a strong supporter of Romanian traditions. He has several properties in Transylvania and has declared that he loves Romania and always feels at home while visiting. Prince Charles bought several properties in Romania (the most famous property being the village of Viscri), established a foundation and became a true ambassador of Romania.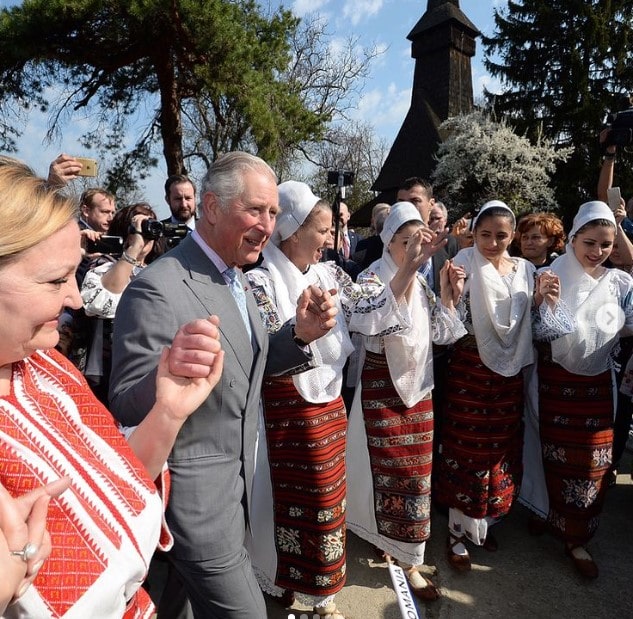 For myself, Romania holds a very special place in my heart. I could trace my formers all the way back to Vlad Tepes, which may explain why each time I visit, there's a part of me that feels at home. For as long as I'm able, I will continue to champion the importance of protecting and celebrating Romania's unique treasures, her villages, her historic buildings, her food and drink, and her precious biodiversity, wildlife and majestic forests. There is so much to explore, and domestic tourism has such a great potential to create jobs and bring prosperity to even the most remote rural areas. So I can only encourage al Romanians to rediscover the incredible riches within the borders of your remarkable country and when it becomes possible for me to travel to Romania again, it will be a precious moment to cherish.

Price Charles of Wales
On various occasions, Prince Charles praised the Romanian people and the Romanian country, encouraging tourism and starting promotion campaigns with the British journalist Charles Ottley, who made the documentary Flavours of Romania.
Britain's royal house blood connection to Romania
It is worth mentioning that not only the love for Romania binds the future king of Great Britain to Romania, but also the blood connection between the British royal house and the Romanian royal house. The late Queen Elizabeth II of Great Britain was a third cousin of the late King Mihai I of Romania.
Mihai I or Michael I, is the great-great-grandson of Queen Victoria of Great Britain on both the maternal and paternal lines. The ties between the two royal families began in 1893 when, on December 28, Crown Prince Ferdinand married Princess Maria.
Grandson of King Michael of Romania, Charles always had an admiration for his uncle and Romania. For the one who will be crowned as king in London, Mihai was, for decades in a row, a model of "faith in the values ​​of civilization".

Photo Source: Royal UK