NATO troops carried out a parachute exercise in Romania in Cluj-Napoca county. Between July 20-29, both the Romanian army and the French NATO soldiers cooperated for a complex parachuting exercise over Romania.
Here are some spectacular images from the military training: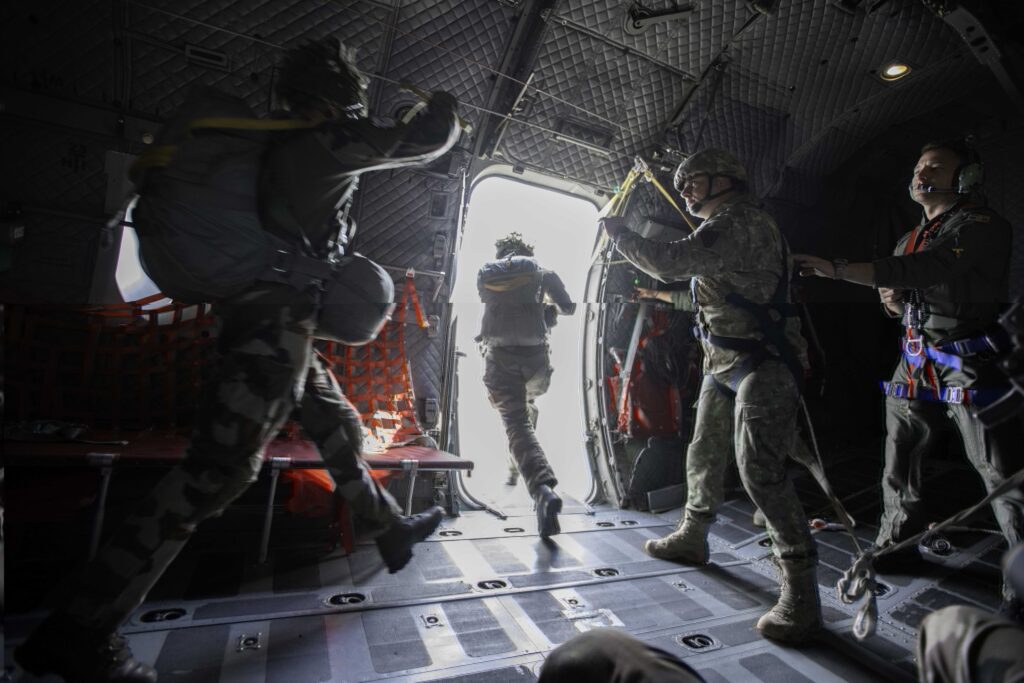 Romanian soldiers performed the first joint parachute jump from the 317th ISR "Vladeasa" Regiment, and French soldiers from the NATO Battle Group Forward Presence (BGFP) deployed in Romania.
Approximately 150 Romanian and French soldiers completed, between July 20-29, a theoretical and practical training module on the ground with specialized instructors from the 317th ISR Regiment "Vladeasa", later performing standard parachute jumps for modernized personnel (PSP-M1) from aircraft belonging to the General Staff of the Air Force.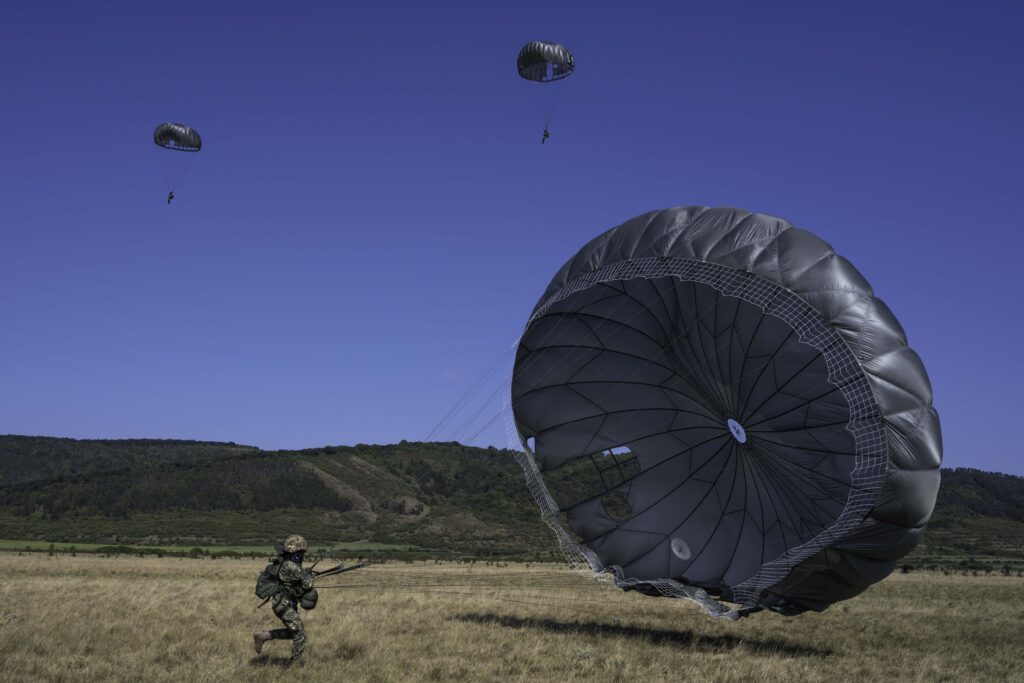 The images are truly spectacular, reflecting the excellent cooperation between the Romanian and French armies under NATO command on the territory of Romania.