Music festivals have become a staple of the summer season, bringing together music lovers from all over the world to enjoy their favorite artists in a live setting. From electronic to rock, there is a music festival for every genre and taste.
Romania hosts every year a multitude of music festivals, and the country has become renowned for its well-organized concerts and festivals. Besides Romanians, people from all around the world are coming to participate and have fun at these events.
By drawing musicians and foreign audiences, the music festivals listed below have established Romania as a destination for musical events. Here are the music festivals in Romania 2023 that you can enjoy with your friends and family this summer:
Metalhead Meeting Festival: May 26-28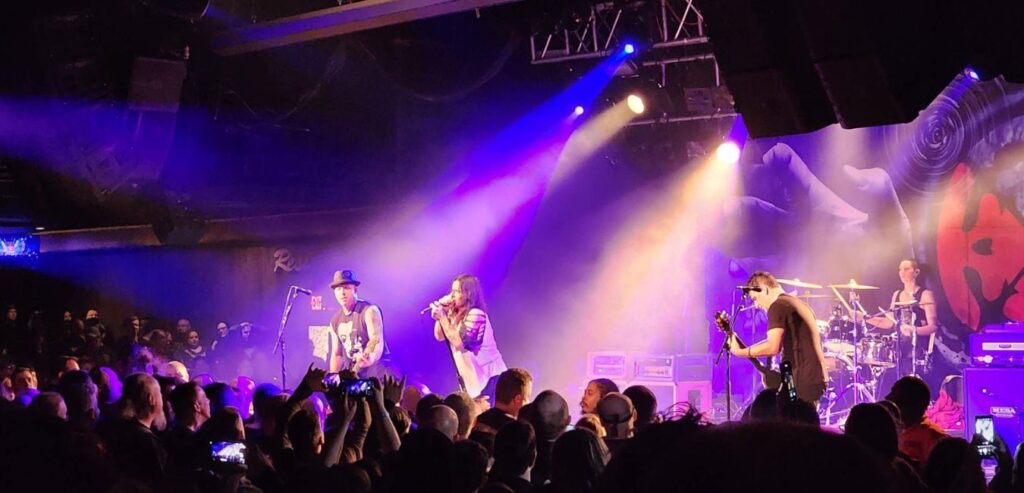 In 2023, Metalhead Meeting celebrates 10 years since its first edition with a special event that will take place from 26 to 28 May at Romexpo, outdoors. One of the headliners is the band Pantera, who will perform on 27 May. Life of Agony takes the stage on the last day of the festival.
Also, the famous American rock band Foo Fighters will perform as well at the Metalhead Meeting, so their fans will have the amazing chance of rocking together with their favorite band.
Ticket prices start from 364 RON and go up to 734 RON for the VIP section. You can order yours from infomusic.ro.
Summer in the City Festival: June 3-4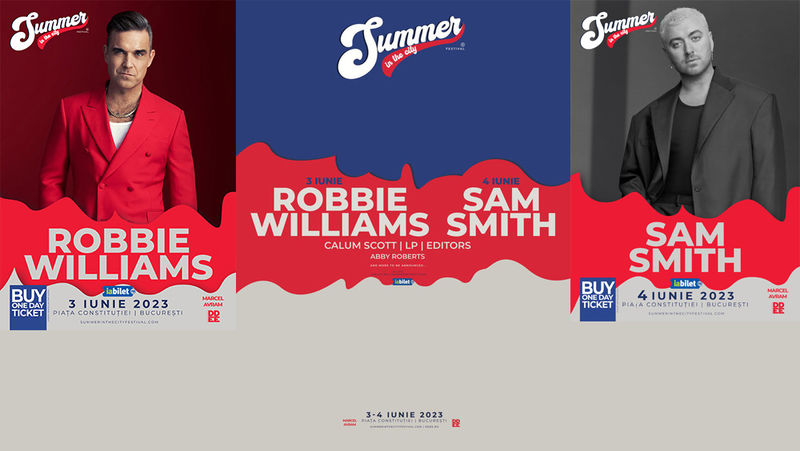 Summer in the City is the festival that brings Robbie Williams and Sam Smith to Bucharest.
Robbie Williams and Sam Smith, one of the most popular artists of the moment, are coming to Romania for the first edition of the Summer in the City festival. The two will perform on 3 and 4 June in Bucharest's Constitution Square. Considered by the famous Billboard magazine as one of the most successful pop stars of the moment, Sam Smith is coming to Romania for the first time. The organizers expect more than 150,000 people to attend the two-day festival.
Tickets prices range from 499 RON and go up to 1679 RON and can be purchased on iabilet.ro.
SAGA Festival: June 23-25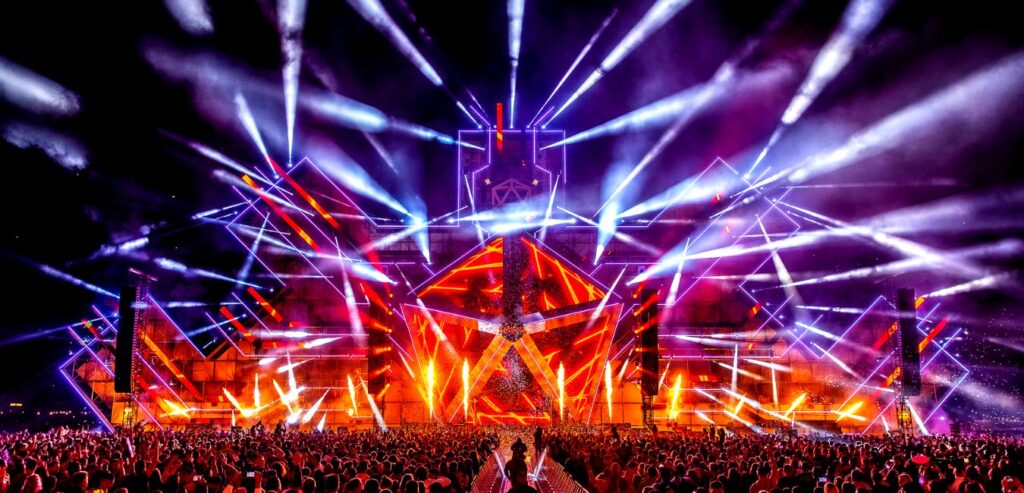 The third edition of SAGA Festival will take place from June 23 to June 25 at Romaero Băneasa. It will be a memorable event with over 100 artists, an amazing production, and immersive experiences over the course of three amazing days.
For the first time ever, Wiz Khalifa and Lil Nas X are coming to Romania.
Organizers have already announced the performing artists: Wiz Khalifa, one of the most well-known artists in the world, Lil Nas X, an international music phenomenon, Skrillex, a Grammy-winning DJ and producer, the tech house duo Tale of Us, well-known DJ Alan Walker, and IAN, one of Romania's most important trap artists, are just a few of the artists who have been announced as part of a recent SAGA issue.
Tickets are available on sagafestival.com and can be purchased at special prices: 3-day General Access ticket: 375 RON + tax, 3-day regular GA ticket plus: 550 RON + tax, 3-day VIP pass 750 RON + tax, 1 day GA ticket 200 RON + tax, 1 day GA plus ticket 275 RON + tax, 1 day VIP ticket 300 RON + tax.
Nostalgia Festival: June 30- July 2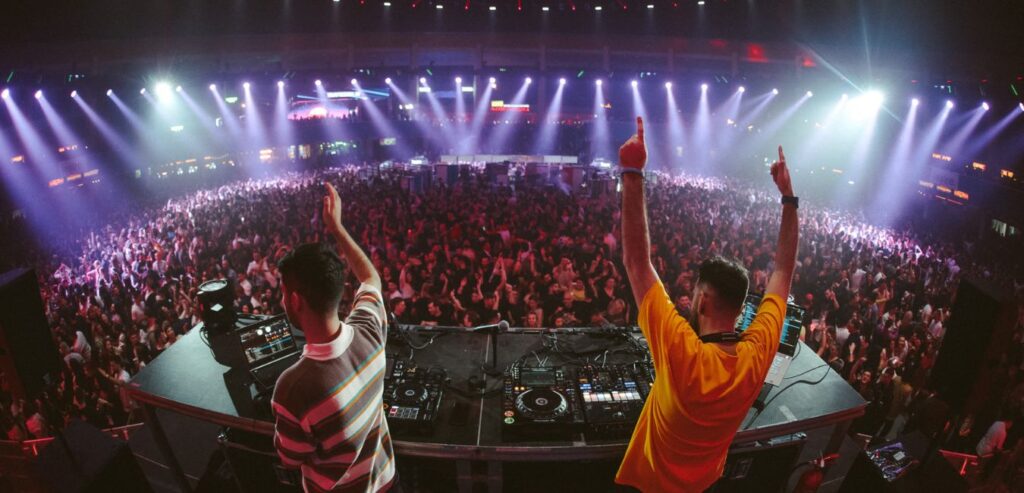 Nostalgia will return in 2023 with a special edition that will take place at the Federația Română de Tir Sportiv in Pădurea Băneasa from June 30 to July 2. NOSTALGIA promises nostalgic music from that era as well as a pleasant atmosphere at an event that doesn't require judgment.
Nostalgia aims to be a celebration of life that uniquely depicts the past and the future. Everyone who has experienced this festival has had the opportunity to enjoy a retro-future music venue that also included a 1990s-era nightclub.
The prices for tickets start from 55 RON and go up to 258 RON.
Neversea Festival: July 6-9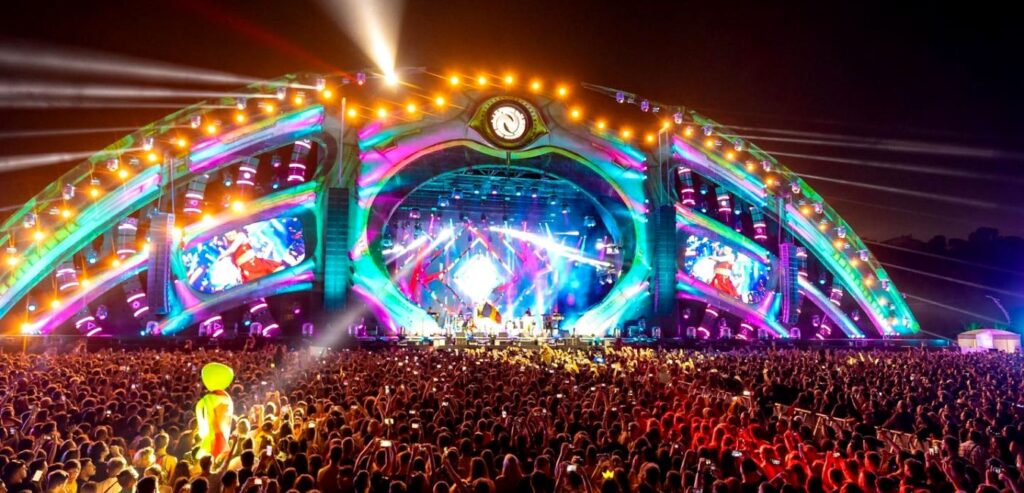 Neversea Festival will take place between 6 July and 9 July in Constanța. The line-up for this year's fifth edition is the following: Alok, Don Diablo, Morten, Sofi Tukker, Grasu XXL, Nicole Cherry, Rareș x Adi Istrate x Erika Isac, Spike and Ștefania.
Alok, one of the best DJ's globally, will perform for the first time on the Neversea main stage. Alok is a Brazilian musician, DJ, and record producer. He is well-known for the song "Hear Me Now". Alok, the highest ranking Brazilian DJ, was named the fourth best DJ in the world by DJ Mag in 2021 and 2022.
Salvatore Ganacci, another renowned DJ, will play again at the festival, after he performed an original show at the 2019 Neversea.
The most accessible, general access tickets are 554 RON, and the VIP tickets range around 1338 RON.
Electric Castle: July 19-23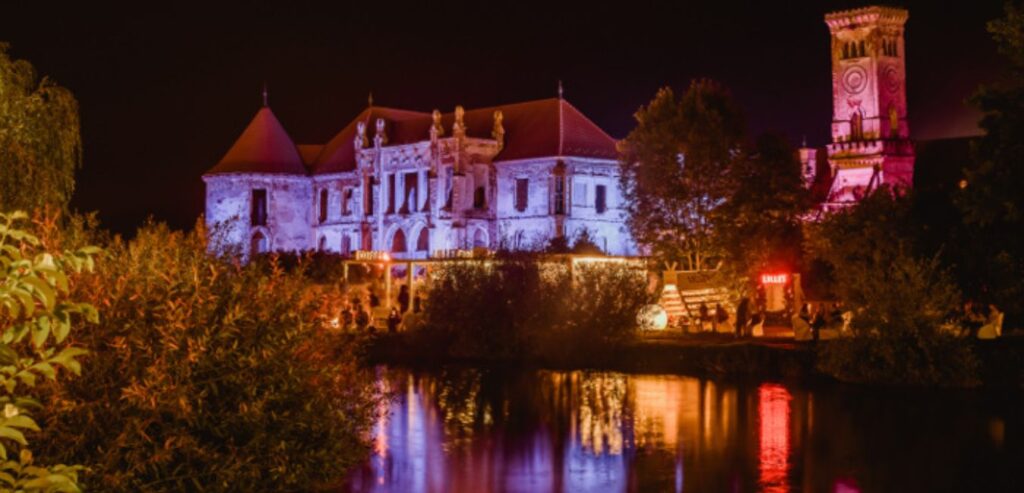 Electric Castle is an annual music festival that blends music, technology, and alternative arts in the Transylvanian domain of the Bánffy Castle, close to Cluj-Napoca in Romania. Rock, indie, hip hop, electronic, techno, drum and bass, and many other musical genres are represented, in addition to other art pieces.
The Chemical Brothers, Iggy Pop, George Ezra, Sigur Ros, Pendulum șand Peggy Gou are the first names announced for Electric Castle 2023.
The Chemical Brothers will take the stage at Bonţida for a highly anticipated concert in Romania. Brits have frequently headlined Glastonbury, the world's most significant music festival, and have won six Grammy Awards.
George Ezra, a folk pop artist, makes his debut in Romania at a unique point in his career. After two immediately successful albums, including his debut single, "Budapest," Ezra announced that he would be leaving the music industry in 2024.
The prices for tickets start from 213 RON.
UNTOLD Festival: August 3-6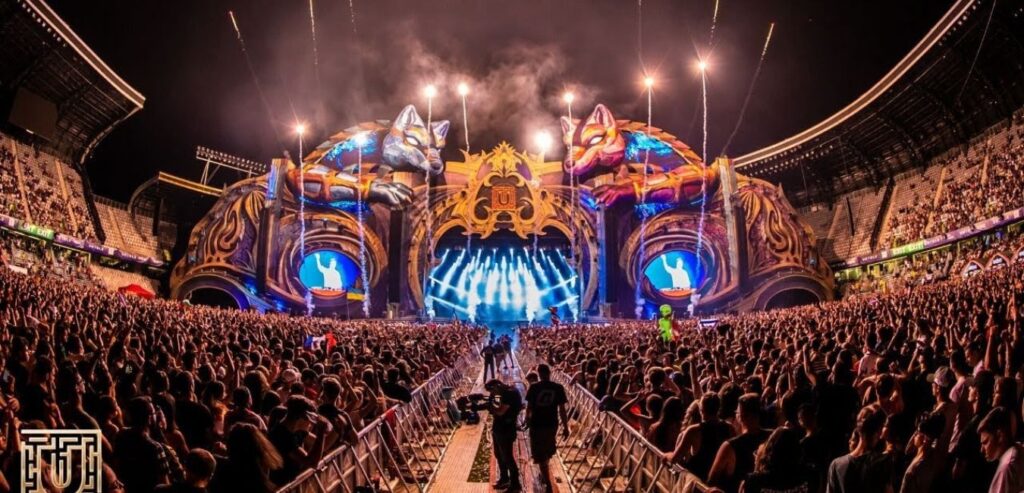 Along with the best DJs in the world, the organizers said that the festival's line-up for 2023 will include groups visiting Romania for the first time and artists that want to perform on the main stage UNTOLD. The eighth edition also includes a brand-new story, brand-new characters, and numerous more surprises that participants will learn about in the magic show UNTOLD.
Creators of UNTOLD's festival will transform the over 235,000 square meters of space in Cluj-Napoca's Central Park into a musical universe featuring live performances by well-known artists from the EDM, techno, tech-house, deep-house, house, trance, hip-hop, pop, drum'n'bass, trap, dubstep, trip-hop, and other genres during its four days and four nights.
The ticket prices start from 778 RON and go up to 2380 RON for the VIP experience.
Summer Well Festival: August 11-13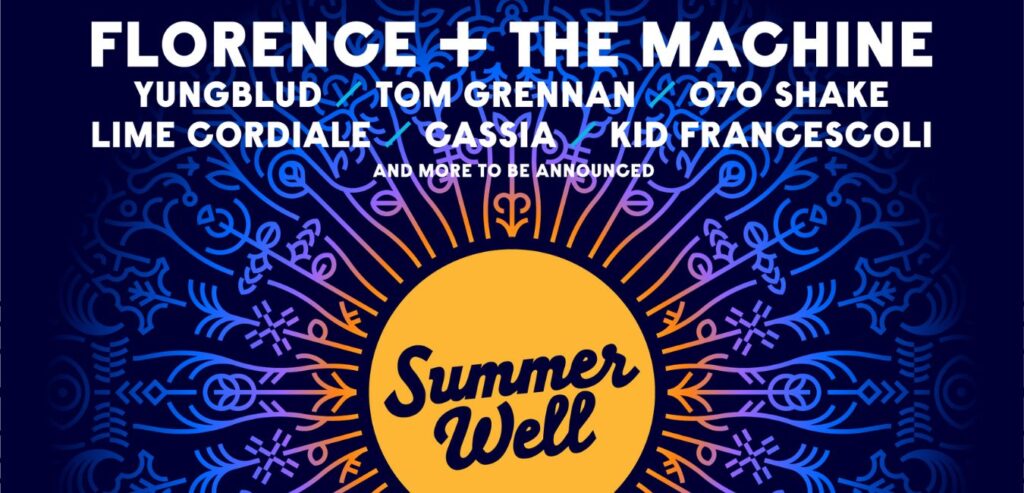 Summer Well Festival maintains its' well known location, namely the Știrbey Estate in Buftea, Bucharest. This year's 12th edition brings amazing artists such as Florence and the Machine, Yungblud, Tom Grennan, 070 Shake, Lime Cordiale, Cassia and Kis Francescoli.
The presale tickets range around 575 RON.
Those who purchase tickets are transported on a designated bus line that departs from Clăbucet Station by the organizers.
Holzstock Festival: August 18-20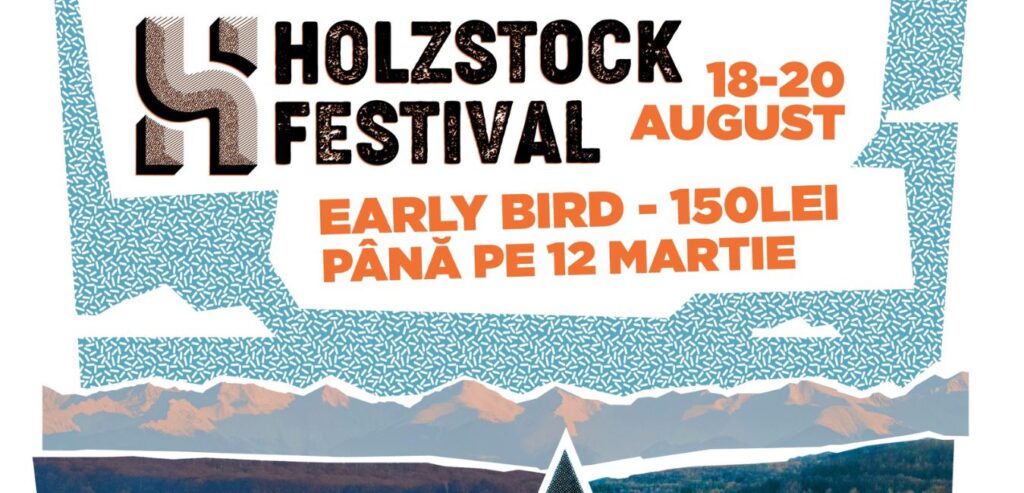 The Holzstock festival, brings together concerts, workshops, tent and trailer camping, local cuisine, incredible people, and a very relaxed setting. Children are more than welcome at this festival, as there are special workshops for them, while the adults can enjoy the good music, exceptional food and relaxed vibes. All of this takes place in a fortified church in Hosman, Sibiu and the early bird full pass costs 150 RON.
We Love Music Festival: August 18-20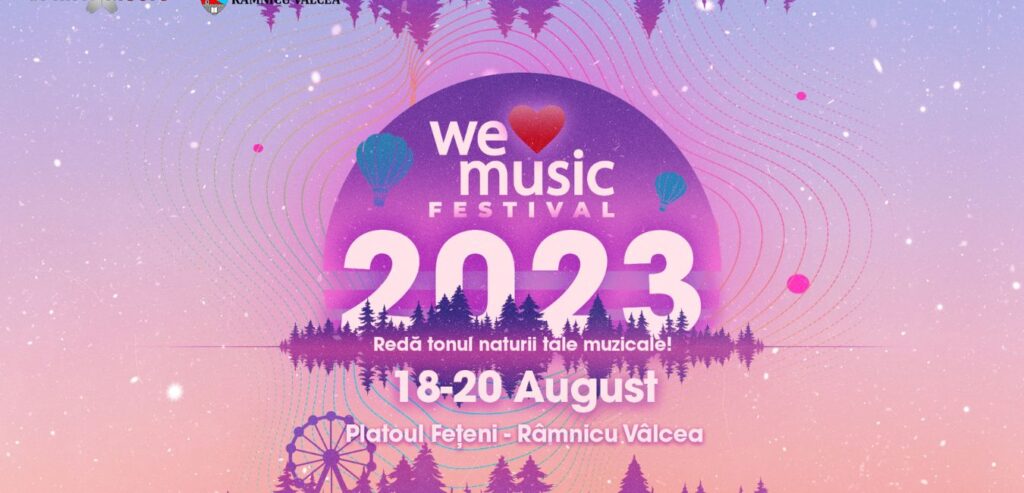 The We Love Music Festival offers a large selection of national and international artists, such as Milli Vanilli, Pepe, NiCK nnd, Mr. President, East 17 and many more. Participants will also take advantage of the festival's setup of an amusement park. The gathering will also include a food court and food trucks serving a variety of cuisines.
The festival is organized in a lovely setting in Platoul Fețeni, Râmnicu Vâlcea.
Ticket prices range from 190 RON to 275 RON for VIP access.