Israel-Romania 1-2 was played on Saturday, November 18, in Felcsút, Hungary, at Pancho Arena following the conflict in Israel. It was a decisive game for Israel, who needed a victory to hope to qualify from Group I. Before the game, their players said it was the most important for Israeli football, hoping for a significant tournament qualification after 53 years.
Romania qualifies for EURO 2024 in Germany along with Switzerland, before the last round.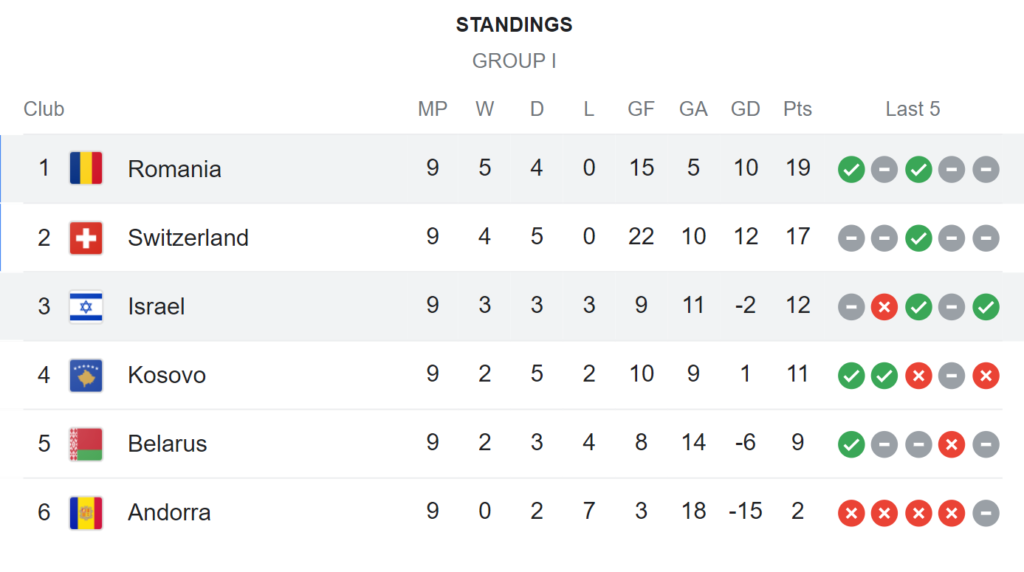 Each team had around 600 supporters who travelled to Hungary to encourage their team, and the atmosphere in the stands, despite the stadium having only 3,865 seats, was enthusiastic.
The first half was exciting, with Israel scoring in '2. Eran Zahavi scored after just 90 seconds after a corner kick of the Israeli team. Romania later entered the game and equalized in '10 when Puscas scored with a head kick, a ball which bounced from the goalpost.
Romania had other opportunities to score, but the Israeli goalkeeper and the lack of inspiration of their strikers maintained the result 1-1.
After the break, Romania started attacking from the beginning and had many opportunities to score, but the strikers missed them all. This was until '63 when Ianis Hagi, Gheorghe Hagi's son, scored with a left kick inside the penalty area, and Romania led by 2-1.
In '74, another significant opportunity to score for the Romanian team, but Mihaila, the player who scored the late equalizer with Switzerland, missed it.
In '84, Romanian midfielder Mihaila was given a red card after a foul, and Israel started hoping again, but nothing significant happened until the end of the game.