Greta Thunberg, the Swedish young environmentalist, sent a video message to Romanians, recorded by local news agency Mediafax.
Hi! My name is Greta Thunberg and I am a climate activist from Sweden, and I want to urge you to join the Fridays for Future movement in Romania and support them, and stand together against illegal logging and the destruction of our common planet. Because we only have one planet and we need to protect it, we need to protect the ecosystems, the biosphere and nature. So, see you on the streets!

Greta Thunberg for Mediafax, Romania
Also this week, in Brussels, Greta Thunberg met the Romanian MP, Mr. Dacian Ciolos, a former Romanian PM, now the chairman of the European Parliament's political group Renew Europe. He stated, after the meeting, that he admires Greta's courage and, though her tone might be harsh sometimes, she is right about our duty to save the planet.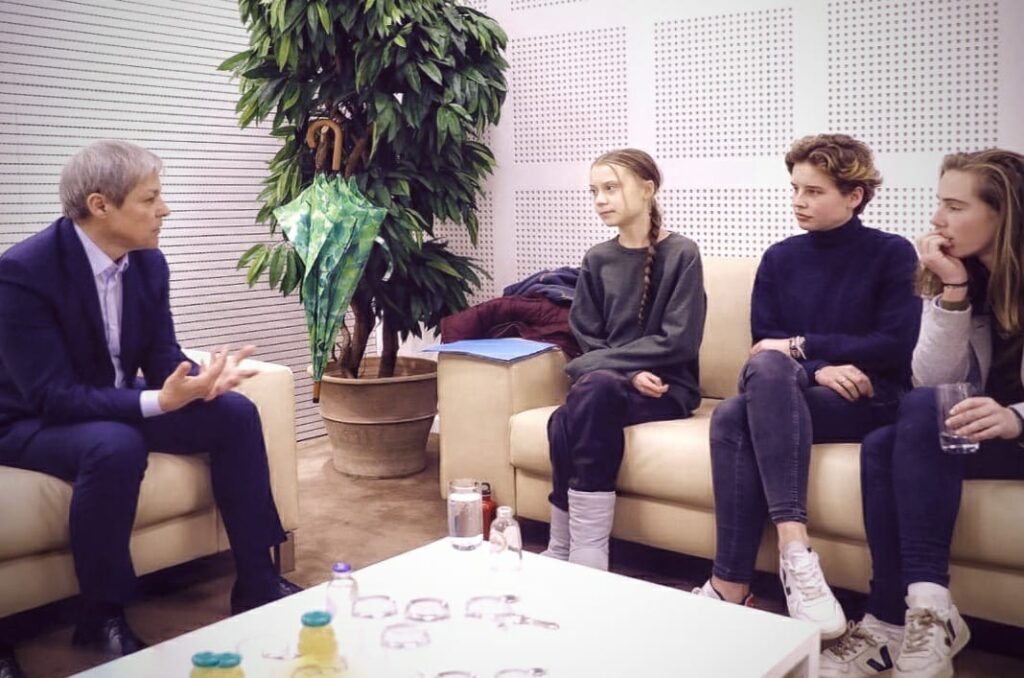 Illegal logging is a problem in Romania. It's such a problem that Europe is urging Romania to save its primeval forests. Romania still has 525,000 ha of virgin forests left, and remains the richest country in the European Union from this point of view, except for the Scandinavian countries.
Romanian Government has just started the largest afforestation campaign in Europe: over 50 million saplings have been prepared for being planted in 2020. Still, without enforcing drastic measures against the illegal loggers, these efforts will have no