Romanians are the most dedicated employees from South-Eastern Europe. This is the conclusion of a study conducted by Gallup.
The study, called 'State of the global workforce 2021' shows that Romanians are the most engaged workers in South-Eastern Europe.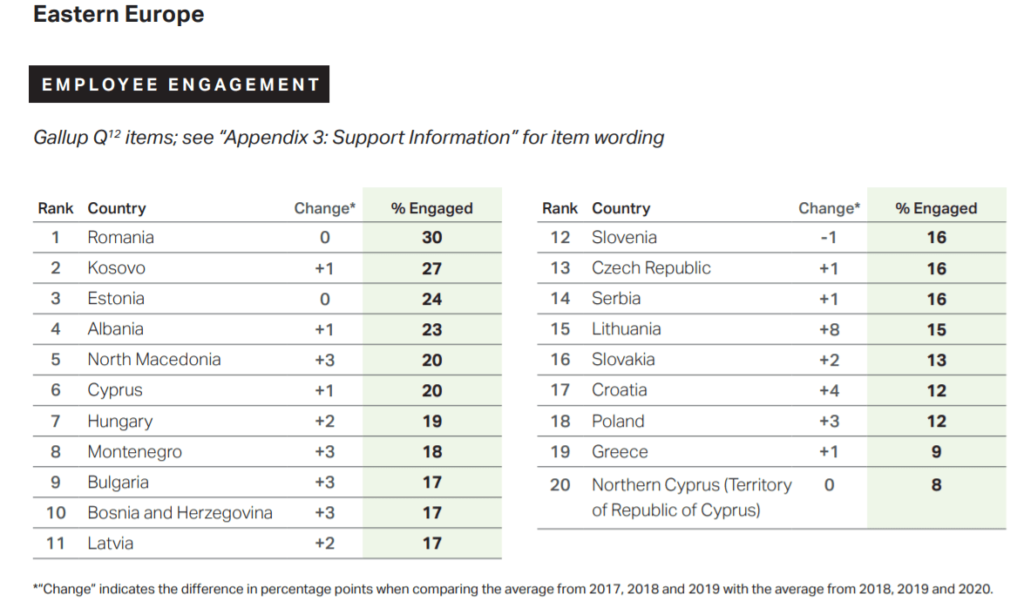 Surprisingly enough, Poland, Greece and Cyprus rank in the last places.
Also, Romanians rank on top when it comes to life evaluation at the current workplace: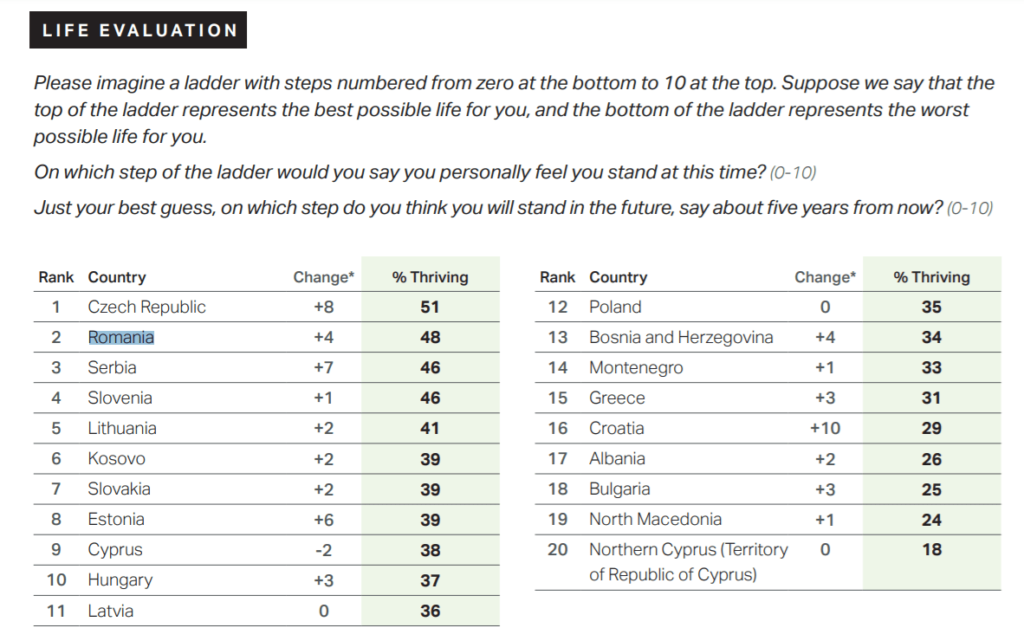 Romania may not be the richest country in Eastern Europe, nor the cheapest to live in, but it definitely has one of the most amazing workforce in the region. This is also one of the reasons why the Romanians are one of the most recruited nations by Western employers.
Salaries in Romania are below the average salary in the European Union, and the cost of living gets higher. Yet, the cost of food in Romania is the lowest in the European Union. Besides, Romania is expected to have a 7% growth of its economy in 2021, which should be the highest in the European Union.
All these make the country one of the most attractive to live in for an expat or for somebody who can work remotely, such as a digital nomad working in Romania. Or, if you want to work for one of the best Romanian companies, please read our top ten in the link.