Bucharest is one of the most exciting capitals of Europe and one of the top places on any traveller wish list. According to the travel writer and editor Ann Abel from Forbes, with a rich history and a Parisian beauty, Bucharest belongs to your travel wish.
The capital of Romania, surnamed in the 20th century as "Paris of the East" for its French-style Art Nouveau and Art Deco architecture and cultural life, was one of the most beautiful cities in Romania in the interwar period. Is it still worth it today?
Due to the political changes, communist dictatorships, and the earthquake in 1977, Bucharest changed over time and became more attractive, resulting in a combination of styles. Ann Abel mentions in her Forbes article: Why Bucharest, Romania, Belongs On Your Travel Wish List Now, the Romanian capital has an attractive mix of Art Nouveau remnants and brutalist Communist-era apartment blocks.
Here are Bucharest's top attractions
Some attractions are mentioned by the above-mentioned author in the Forbes article. Some others are worth mentioning here because of their significance and historical importance.
Palace of Parliament: Europe's most remarkable edifice from the Communist era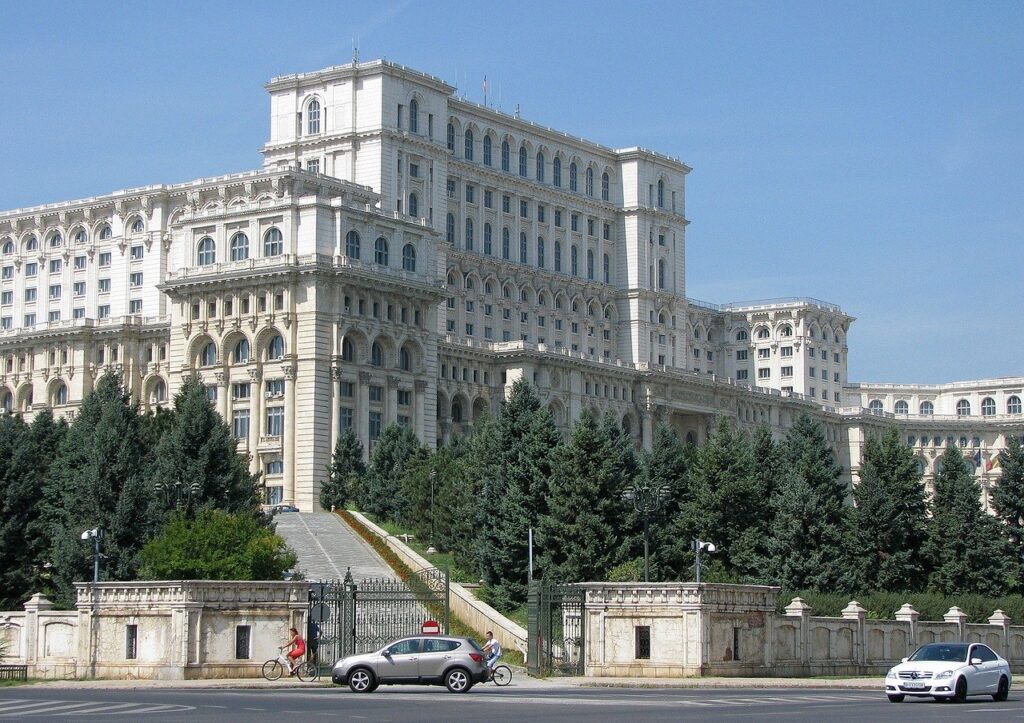 Palace of Parliament or the People's House", as the communist leader Ceausescu called it, is one of the most exciting tourist objectives in Bucharest.
The Palace of Parliament symbolises the old communist times and impresses with its size and various architectural styles. This palace is one of Bucharest's most visited touristic objectives with solid wood furniture, crystal chandeliers, impressive dimensions, colossal marble columns, and other refined interior design elements.
According to Guinness World Record Book, this communist building is known as the largest administrative building (for civil use), the heaviest and most expensive building globally, and for its 3rd place in the world by its volume.
Romanian Athenaeum: nicknamed as the Romanian temple of arts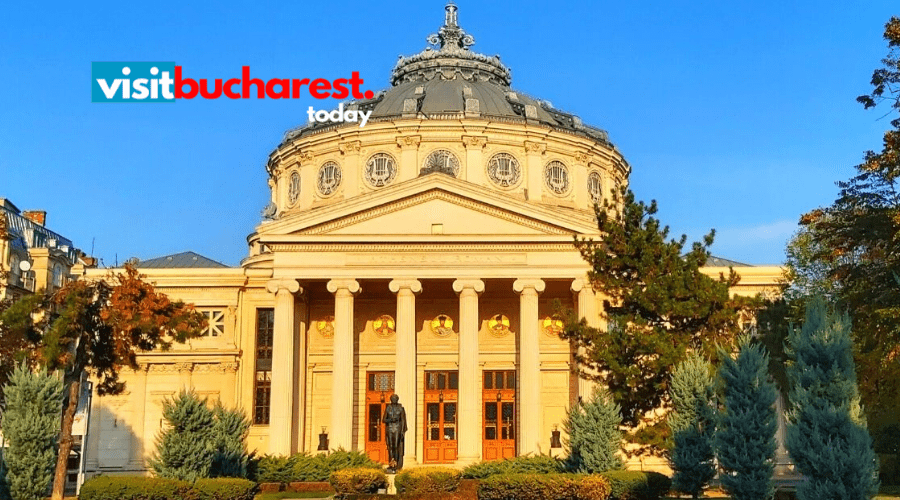 This beautiful art symbol has been part of the European heritage since 2007, which is granted to sites with a substantial symbolic value for European history and heritage. Romanian Athenaeum hosts remarkable events, such as George Enescu's classic music festival, an international event for classical music lovers.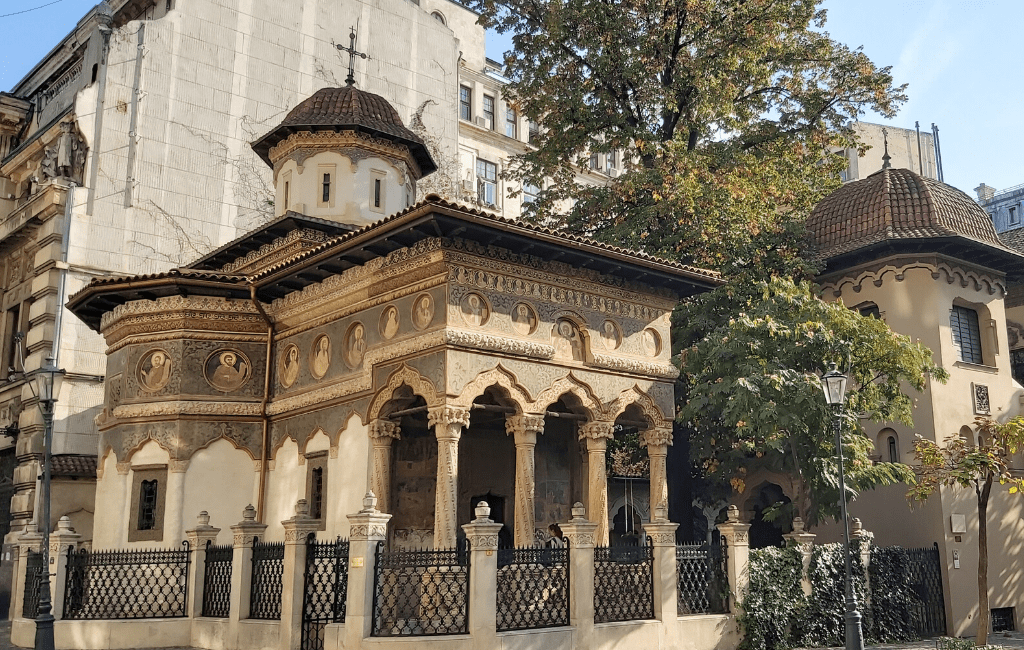 Another historical landmark highlighted by Ann Abel in Bucharest is an eastern orthodox church called Stravropoleos, or The City of the Cross in Greek. The Stravopoleos monastery draws attention through its imposing stone columns, special pedestals, and the craftsmanship of the sculptures made with plant motifs. The interior paintings and the unique character of the icons immediately attract the attention of tourists looking at some of the most sacred spiritual and theological symbols around the Christian world.
You can find all you need to know about the Palace of Parliament, Romanian Athenaeum, Stravropoleos Church, and more of Bucharest's attractions and highlights on VisitBucharest Today.
Romanian traditional food: Bucharest entered Top 10 traditional food cities in the world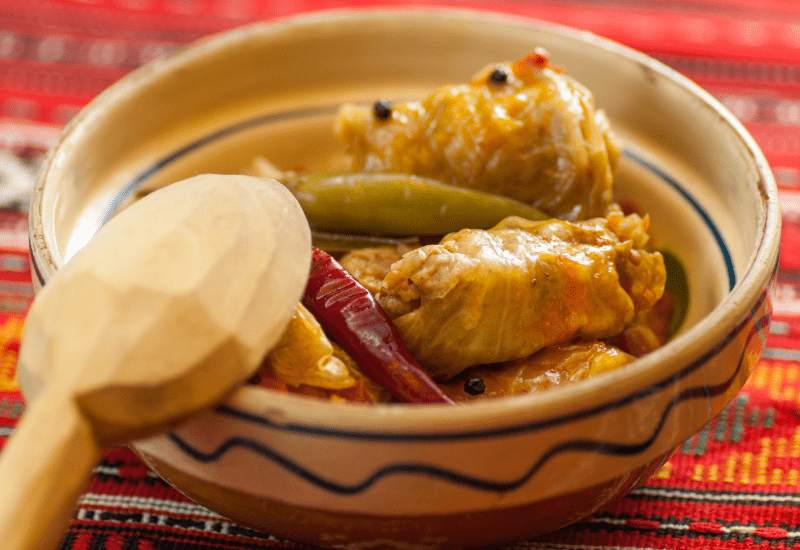 When it comes to Romanian food, the recipes for a "nutritious meal" include pork and beef meat. Although Romania is known for its delicious dishes like sarmale (a recipe with meat with rice wrapped in cabbage leaves), Romania's Capital has some of the best restaurants with various dishes for all tastes and desires. POT Storie, Casa di David, Le Bistrot Francais are the restaurants that create delicious dishes with international flavours.
Other restaurants recommended in Bucharest are Caru' cu bere (The Cart with Beer), Hanul lui Maniuc (Manuc's Inn), Linea/Closer to the Moon, Hard Rock Café, Beraria H, NOR Sky.
Bucharest feels like a place where the ink hasn't quite dried on the history books. No place's history is fully written, of course, but here, some dramatic change and upheaval was quite recent. You can still see the bullet scars on the buildings in what is now called Revolution Square, where in 1989, Ceausescu was one of the last European Communist dictators to fall, in a revolution that was one of the bloodiest.

Ann Abel, travel & lifestyle writer
Bucharest remains the best combination of old and new, a restless youth city with a specific smell of the last centuries. A perfect place for tourists to enjoy the vibe, discover new places and stories and learn about the rich history of the once known "Paris of the East''.
That's why Bucharest belongs on your travel wish.