Romania is one of the European countries to have beautiful winter resorts where you can practice all kinds of winter sports and where you can admire winter landscapes at their best. Romanian and foreign tourists alike accommodate in tens of thousands during winter in Prahova county winter resorts, but also in Maramures and all the other northern counties.
Yet, the winter resorts ranking Eurostat compiled for 2019 doesn't take into consideration only ski resorts, but also warmer resorts, such as Malta or Spain.
The ranking is bellow, with Romania having the biggest increase, +8,6% in 2018-2019 winter season as compared to the 2017-2018 season in European Union: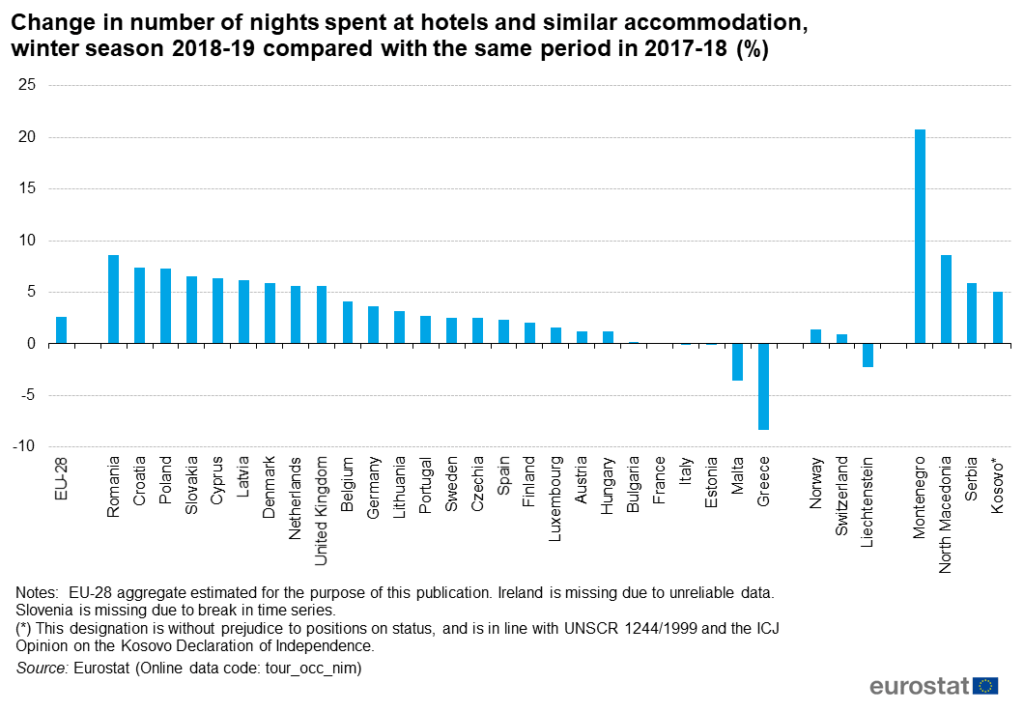 Romania was followed in the EU by Croatia, with 7.4% and Poland, with 7.3 %, while Greece and Malta reported a decrease in the number of tourists during winter season.
The biggest growth of all was registered by Montenegro, but this country isn't yet in the European Union.
It is a big plus for the Romanian tourism to know the country had such a big growth and it also might be a good sign that the hotels have started improving their services and accommodation services.