Central Cee is one of the most prominent young British rap artists. Coming from London, Central Cee became famous for songs like Doja or Let Go.
He is followed by millions on his social media accounts, and his songs are sung by hundreds of thousands at concerts. Not in Romania, though, where Beach, Please! Festival takes place.
This year is just its second edition, but the expectations were high. Central Cee, 6ix9ine or DABABY were among the stars announced to line up for what is meant to be the leading trap festival in Romania.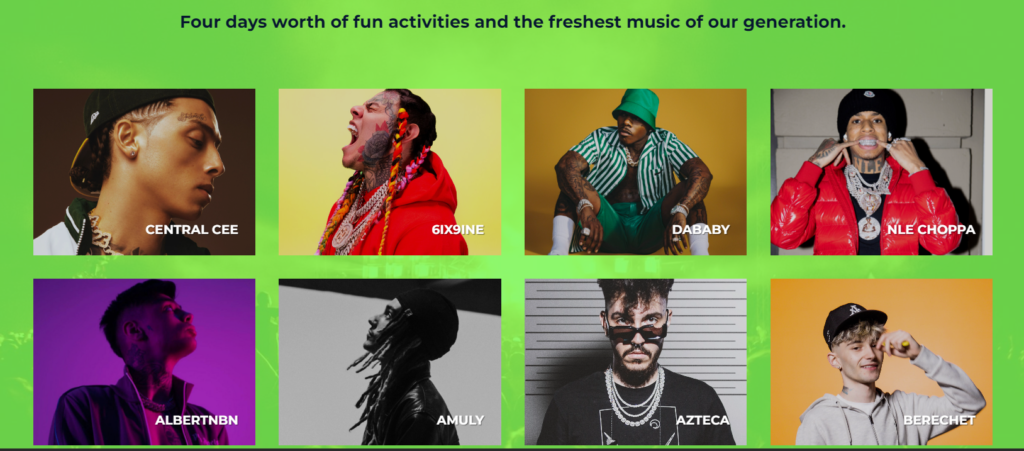 On Friday night, upon the main stage, Central Cee looked utterly disappointed with the audience at Beach, Please!. He hurriedly left the show after his last song without proper interaction with the audience. The reason? There was little connection with the crowd,and this is what he perceived from the stage.
One user's video posted from the middle of the crowd shows how the gig felt to the audience.
As other clips on TikTok and Youtube show, the audience didn't know the lyrics to his songs, and people cheered the artist without accompanying him, as happened with the other artists performing on Saturday night.
Many who like Central Cee's music blame the language barrier. It's not English; it's British English, they say. It's harder. Words are complicated, like they were meant to stop you from learning the lyrics. It's not like with the American artists, where words are fewer and more uncomplicated.
The show was total when 6ixty9ine took the stage on Saturday. The audience knew the English lyrics. Everything was absolutely magic. The show was back on the stage of Beach, Please! Festival, and it is visible in the live broadcast on Youtube. The 6ixty9ine show starts at 5:27:15 and even starts featuring a sample from one of Central Cee's songs.
If Central Cee is disappointed, he should know that tens of thousands of Romanians are also disappointed with how the crowd interacted with him. More than that, appeals were made on social media to the fans who attend festivals to learn the lyrics of their favourite artists, as moments like this won't ever happen. Not for any other reason, but Central Cee is one of the artists loved in Romania, and people share its performances and gigs on social media like crazy.
Beach, Please! Festival continues for another day. We'll keep you posted if any other artists leave embarrassed. Hopefully, there won't be any similar moments, as the organizers strived to make everything way better than the first edition.
If you're interested in attending festivals in Romania, just check out our selection of the best concerts and festivals in Romania for this year. It might come in handy.