Three cars produced in Romania have made it to the Top 10 best-selling cars in Europe in July 2021. According to Automotive News, Dacia Sandero becomes the best-selling car in Europe, with 20,446 units sold in July.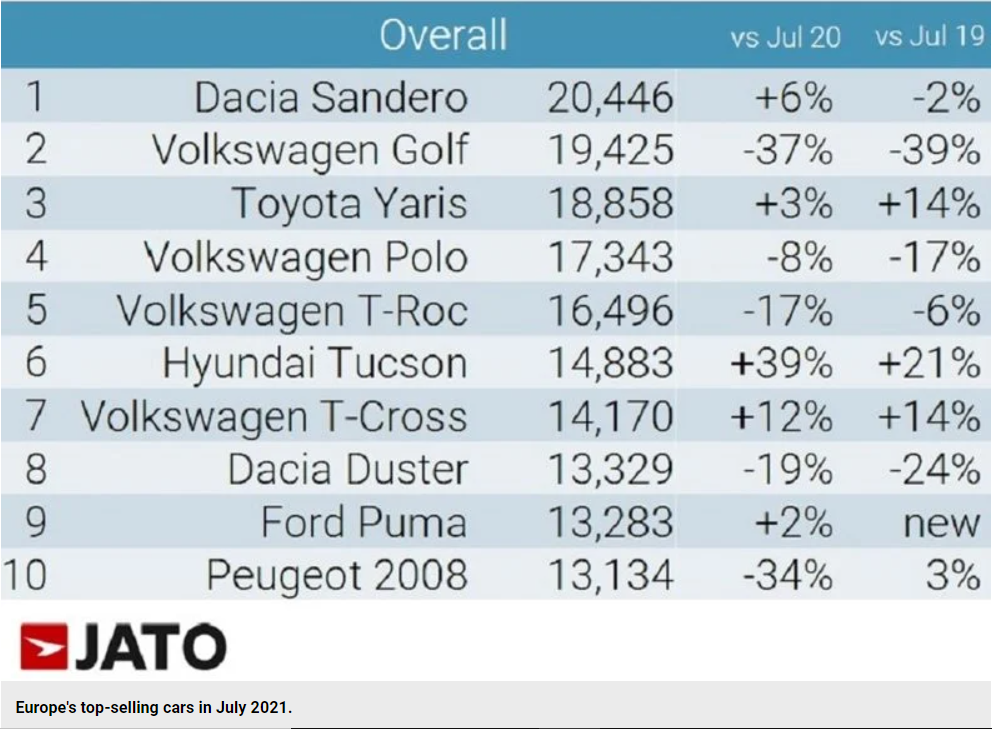 Dacia Sandero Stepway is produced in Romania and its starting price is 12,550 EUR. Dacia Sandero is produced in Morocco and it starts at 8,900 EUR.
Along with Dacia Sandero, another model from the French-owned Romanian car manufacturer made it to the top: Dacia Duster. It lands on the 8th, with 13,329 units sold.
Dacia Duster has recently become one of the most appreciated small SUVs on the European market. Also recently, Dacia Duster proved to be very solid and reliable, when it was driven to the coldest village on Earth: Oymyakon. Temperatures there drop as low as -50 degrees Celsius, but Duster had no problems driving there.
On the 9th place in this top, there is Ford Puma, another model produced in Romania, this time by the Americans. The difference between Duster and Puma is actually quite small, of only 149 units.