Half the apartment buildings in Bucharest had no hot water in August. This was the announcement from Bucharest City Hall. Apparently, maintenance and pipeline replacement works determined this situation.
This is the current situation from the live map showing the areas suffering from the lack of hot water in red.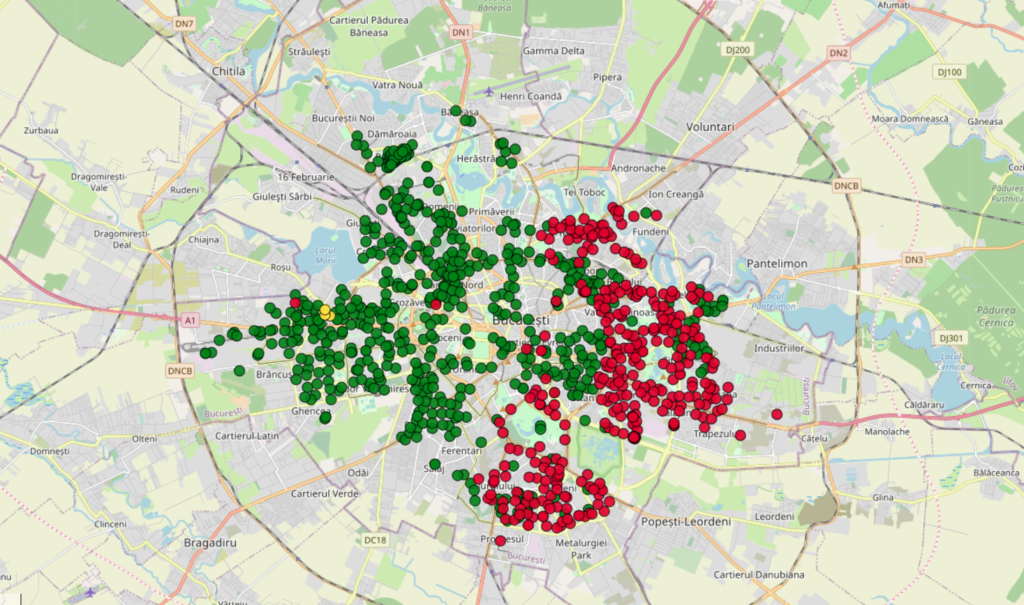 Half the Bucharest residents use cold water if they shower like this. Some wouldn't consider showering with cold water, while others will warm some water over a gas oven. The situation is so desperate that even Romania's Prime Minister intervened and said this situation is not possible in 2023 in the Capital City of an EU country. Despite this message, the situation is currently unchanged.
How is this possible?
The funny thing is that the current mayor, supported by the reformist coalition USR – PLUS during the last election round, won his mandate by promising hot water to Bucharest residents. His main campaign poster wrote, in 2020: "Imagine Monday, 28. Nicusor Dan won. You will be able to shower".
Similar posters related to hot water were released during the campaign, some targeting the leading candidate for the Mayorship, the former Bucharest Mayor, whom they accused of having hot water. Also, other posters portrayed USR members stating they entered politics because they didn't have hot water. These childish conceived messages, which work only in third-world countries, work very well in Bucharest. The lack of hot water outraged the population, and Nicusor Dan won the elections.
Meanwhile, Monday 28 and three years have passed, but Bucharest still lacks hot water. Elections are coming next year, and Nicusor Dan might have seen this coming in fast. Pipeline maintenance and replacement should've been done years ago, but, as it's happening in Romania, mayors do all the work during their last year in office, closer to the elections.
Will Bucharest voters trust the guy once more? It is highly possible. Besides being easily manipulated, Bucharest residents and Romanian voters have short-term memory, which means they forget long-term promises or distant events. In 2024, the current lack of hot water will be erased from their short-term collective memory, and chances are they will be tricked again with other posters or promises from the same candidate or others.