Good news for UEFA Euro 2020 supporters and all the travel enthusiasts who will come to Bucharest this summer! Now they have the chance to discover Bucharest through a dedicated Android mobile app: "Visit Bucharest Today!".
Visit Bucharest Today! Android App and Travel web platform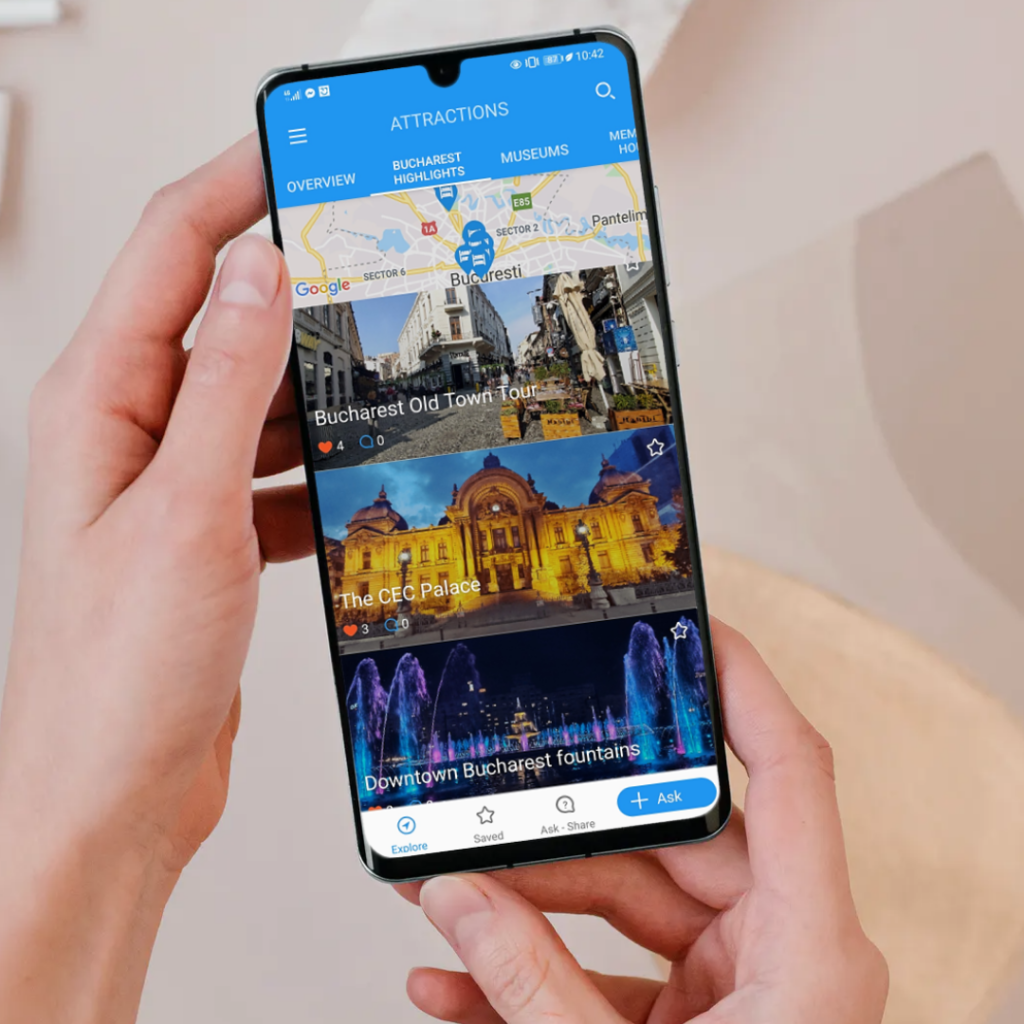 Visit Bucharest Today! is an Android mobile app, but also a mobile friendly travel platform for web where you can discover Bucharest's main attractions presented in English in a very friendly and enjoyable manner. Among these, the traveler could find out more about Bucharest's most popular museums, parks, historical buildings, memorial houses, highlights, events and so much more.
"The app will be an enjoyable travel guide for the EURO 2020 supporters traveling to Bucharest in June and for the regular tourists as well. The football fans will thus be able to enjoy the games and our very beautiful Capital city. Visit Bucharest Today! is the perfect travel guide in English for all those who want to find out more about the city in a few days spent here, about its attractions or places to go out, its history, and its famous vibe. On the other hand, why not, the app could be an opportunity for the Bucharest dwellers to discover more about their city".

Adriana Gheorghe, project manager of the platform
Visit Bucharest Today also includes rich information on one or two-hour city tours. One can choose between Communist tour, Old Town tour, University Square tour, Calea Victoriei tour, Kisseleff Road tour and Revolution Square tour. Not only that, but the app offers info on one-day trips from Bucharest to some famous places, such as Sibiu, Brasov, Sighisoara, Constanta, places which are just hours away from the Capital.
Some tips about the main important things you should know about Bucharest: history, language, climate, currency and useful contacts and information about public transportation as well as e-mobility in Bucharest makes the app the perfect travel companion while in Romania's Capital city.
Visit Bucharest Today Android App – Now with Audio guide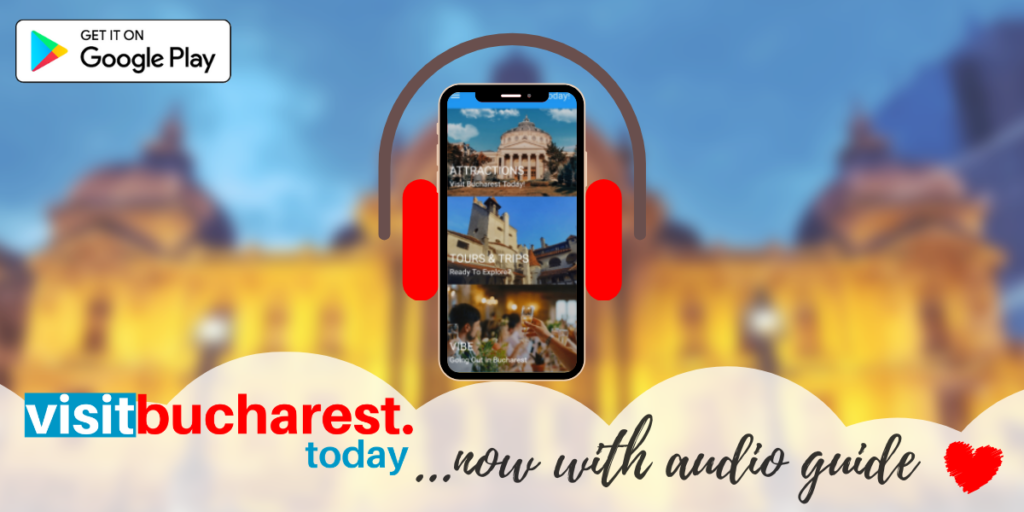 Visit Bucharest Today Android app recently launched its audio version. The audio feature consists of both storytelling an engaging narrative to follow.
"We added the feature recently, as we thought no one will enjoy the urban landscape or the attractions while gazing at the mobile screen to read about the objective visited. That's why the users can now listen to the audio guide while actually visiting the attraction. It's a nice and convenient feature we hope the users will use more and more while enjoying the travel objectives"

Adriana Gheorghe, project manager of the platform
About Developers
Visit Bucharest Today! concept is developed and promoted with the help of TUYA Digital, a software developing and marketing company based in Romania. The content on the platform is unique, from texts to pictures, and the enthusiastic team behind the app developed and promoted it out of love for the city they live in.
Visit Bucharest Today! app is FREE. Also, it is a fully private initiative and it's not associated with Bucharest City Hall or any other public entity.
Find out more about Bucharest by downloading Visit Bucharest Today app from Google Play, soon to be available on App Store.