Bucharest is again included in this year's top Best Cities for Digital Nomads by CommercialSearch, a worldwide platform specialized in working and co-working spaces. Not only that, but Bucharest is the top European city offering the best conditions for digital nomads.
According to CommercialSearch, Bucharest was similar to Bangkok regarding its best-scoring metrics. Precisely, it landed between Bangkok and Shanghai regarding hotel and coworking costs. Moreover, the Eastern European entry was also safer than the previous entries.
The study, cited by Visit Bucharest, also evaluates that Bucharest boasts some of the fastest internet speeds worldwide (especially with broadband internet) paired with remarkably cheap subscription costs. All this is further supplemented by the fact that residents of many countries can live and work in Romania visa-free for up to 90 days, and the country also recently implemented a dedicated digital nomad visa for up to a year.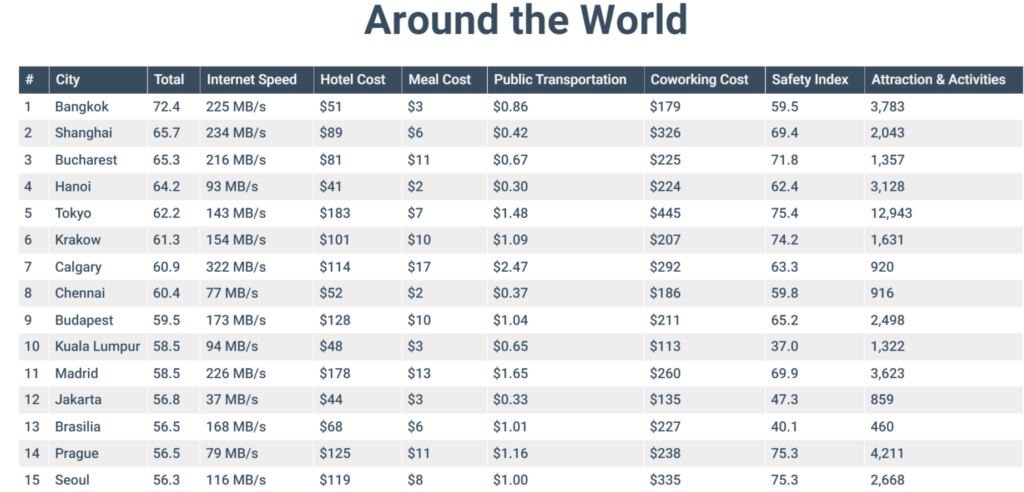 CommercialSearch appreciated many of Bucharest's advantages over the other cities, including the public transport facilities, internet speed, and accommodation costs, among the lowest in the region.
Bucharest's attractions are also among the criteria that ranked Bucharest higher, and we all have to admit that Bucharest is one safe city where all international tourists feel safe and have a good time.
We must mention that, in Europe, Bucharest outranks cities like Budapest, Cracow, Prague or Madrid as Digital Nomad Heavens in Eastern and Western Europe.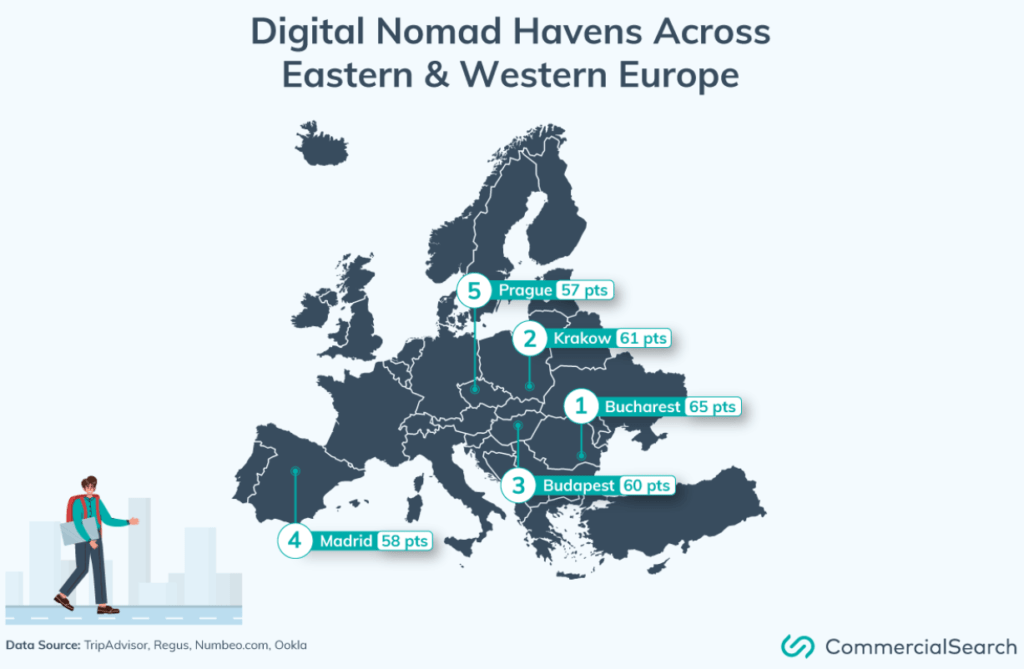 Doing business in Bucharest? By now you know that the city is one ample opportunity for all those who want to expand or set up an international branch here.