Romania is one of the most beautiful countries in Europe to visit, and more than that, it can be enjoyed as one of the best eco-friendly places to visit in 2022.
The international platform Big 7 Travel named Romania's Southern Carpathians as one of the top eco-friendly destinations. Although the Carpathians are unsurpassed in terms of beauty, the area in the heart of Romania's wild nature is breathtaking, and it is worth visiting at least once in your life.
For any traveller and admirer of nature and rare landscapes of Romanians beauty, here are the top best places in the Southern Carpathians to visit in 2022:
Best places in the Southern Carpathians to visit in 2022
Transfagarasan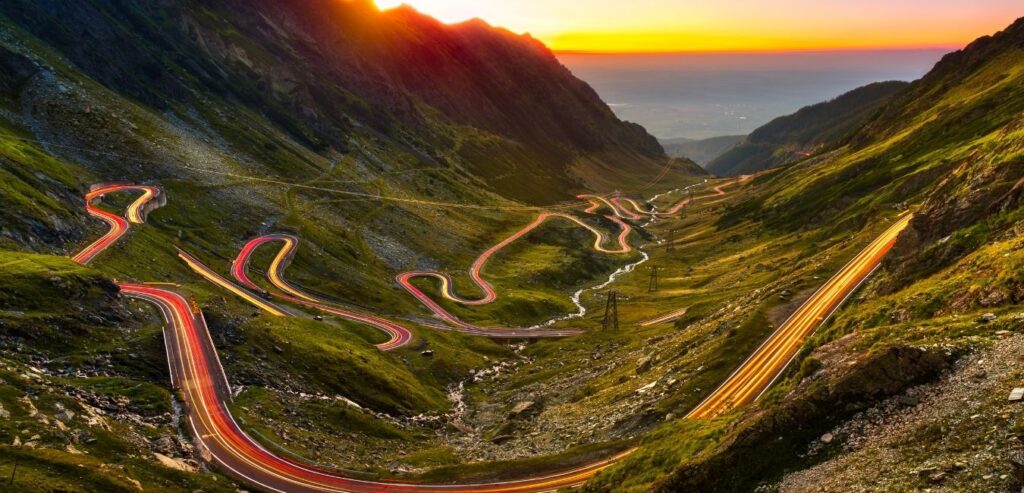 The Transfagarasan, coded as the DN7C, is a paved mountain route that runs across Romania's southern Carpathian Mountains. It has a national road ranking and, after the Transalpina, is the country's second-highest paved road. It is regarded as one of the world's most beautiful highways. Transfagarasan is dotted with various tourist sites, some more well-known than others. Transfagarasan, with all of its historical and engineering landmarks, is a must-see!
The Sphinx of Bucegi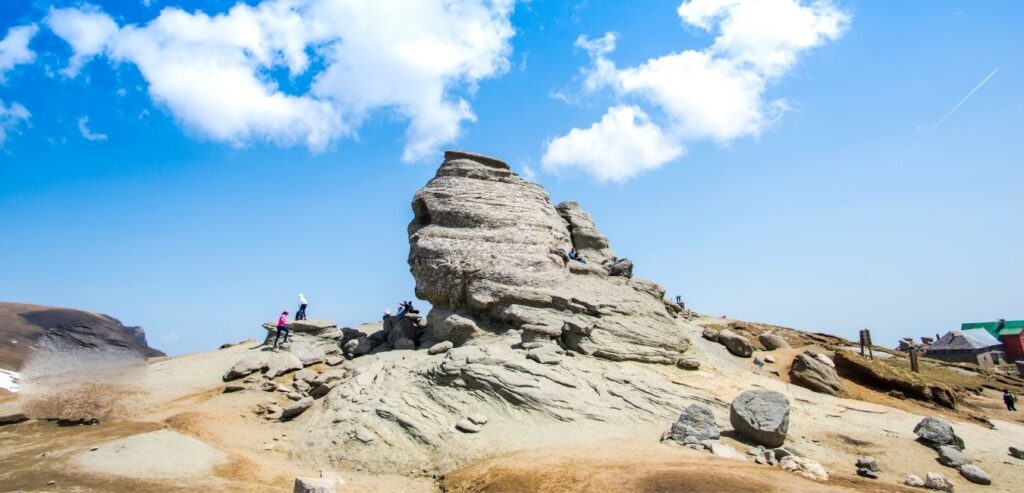 The Sphinx is a natural rock structure in Romania's Bucegi Mountains, located in the Bucegi Natural Park. Within the Babele series of rock formations, it is located at an elevation of 2,216 meters (7,270 feet). The Sphinx is one of Romania's most magnificent natural landmarks. The shape of this rock formation resembles a human face, and many people believe that this is the consequence of long-term wind erosion. However, some ideas contend that the monument is evidence of a much more complex culture or that it was created by the Dacians as a homage to Zalmoxis, despite scientific evidence to the contrary (an important deity in their past). Regardless of which explanation is correct, the Sphinx does have some characteristics that set it apart from other rock formations of this type.
The Romanian Sphinx is a destination which you will not regret, and the landscapes of Bucegi will conquer you irretrievably.
La Zaplaz landmark
A completely inexplicable land even for scientists, the place called La Zaplaz is located at an altitude of about 1,640 meters, is located in Brașov County and is known as a very special karst phenomenon.
The rock excavations, popularly known as "the holes from Zaplaz," are located along the "La Lanturi" path from Piatra Craiului Mountains. The majority of people believe these are genuine portals to another world. Water erosion in the limestone of the Piatra Craiului Mountains created the hollows, creating a sight that might take anyone's breath away.
Retezat Mountains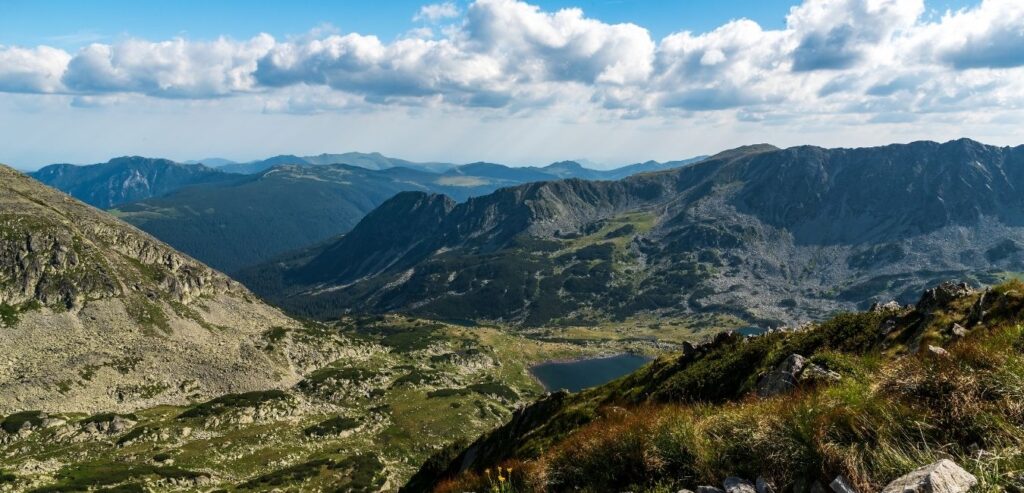 The range's name comes from one of its peaks (Vf. Retezat), whose summit has a distinctive appearance when viewed from afar: its top appears to have been hacked off (cut-off means retezat in Romanian).
Retezat is the most significant mountain range in the Southern Carpathians (also known as the "Transylvanian Alps"), with an area of over 500 square kilometres. Retezat is rich in spectacular tarns and waterfalls due to – in geological terms – recent glacial activity.
The abundance of blue and turquoise tarns (primarily, but not solely, between 1900 and 2200 meters above sea level) adds to this location's allure. There are 82 lakes in all, including Lacul Bucura /Bukura-tó/ and Lacul Zănoaga /Zenóga-tó/, which are Romania's largest (by surface area) and deepest glacial lakes, respectively.
Lake Balea in Fagaras Mountains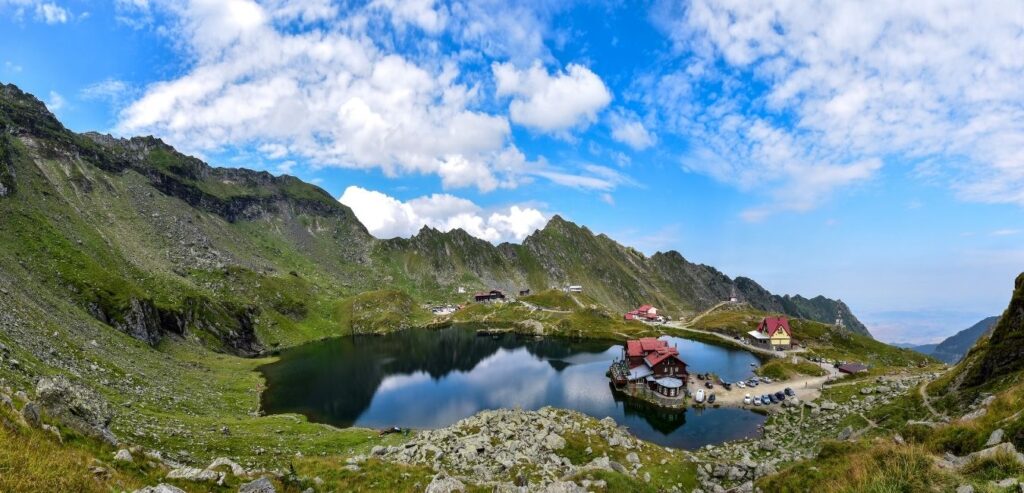 Balea Lake (Romanian: Lacul Bâlea or Bâlea Lac) is a glacier lake in central Romania, in Câțișoara, Sibiu County, at an elevation of 2,034 meters. Two chalets, a meteorological station, and a mountain rescue (Salvamont) station are open all year. For the summer, it may be reached by car via the Transfăgărășan road, while during the rest of the year, it can be reached by cable car from the "Bâlea Cascadă" chalet. Because this location is close to the Transfagarasan Road, mountain bikers can access Balea Lake by following the Transfagarasan Road. It's a true test, but it will be rewarded with breathtaking vistas.
Romania is a great country to visit in 2022, and it has many more places that can take your breath away. If you want to spend your holiday in natural scenery, relax, and recharge yourself, then visit Romania.
For those who want to visit the country, we recommend our partner platform, Visit Bucharest Today. It's more than a depictive guide of Bucharest, as it also has some of the most interesting one-day trips from Bucharest to destinations in Romania. It's worthwhile taking a look.