Social Progress Index 2021 places Romania on Top 50 countries in the world for all three main categories: Basic Human Needs (41), Wellbeing (50), and Opportunities (45). This is slight progress compared to last year's results.
Yet, Romania shows weakness when it comes to wellbeing subcategories, especially for 'Access to Basic Knowledge' and 'Health and Wellness'.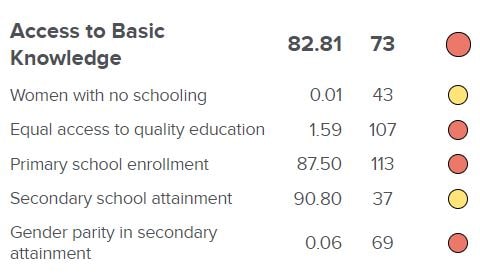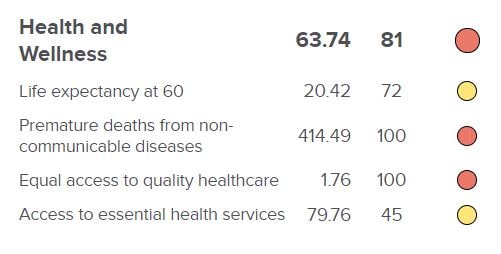 Romania is particularly known for being the country with one of the highest economic development rates in the EU, but whose citizens don't feel the economic growth in their pockets. In fact, wellbeing is a term so rarely used in the daily vocabulary of the Romanian as it's becoming hilarious when it is used by the politicians telling the people how well the economy goes.
For years now in Romania, politicians talk about education, infrastructure, and health as being the main priorities of any government. Still, the ordinary Romanian has been waiting in vain for 30 years for something to change for the citizens as well. No matter how well the economy goes, the hospitals remain the same – dirty, lacking properly trained personnel, and having no money for investments. Meanwhile, the education system in public schools is ages behind the Western countries.
The education goes so bad in the country that 45% of the pupils fail PISA tests every two years. Illiteracy is something to be considered again in a country where the only presidential program the current president Klaus Iohannis has launched so far in his 8 year-mandate regards education.
Will something change? Hard to believe that Education and Health will improve in the following years, disregard the parties or the coalitions forming the Government. At the same time, lots of talents are wasted, many more remain undiscovered and only a few succeed.