Romania is, again, the European Union champion by the T3 economic growth, year over year. According to Eurostat, Romania registered an advance of 8% in T3 2021 compared to T3 2020. The performance is even more outstanding considering the European average is only 3.9%.
Romania is followed by Hungary (6.1%), Lithuania (6%), and Denmark (5.4%).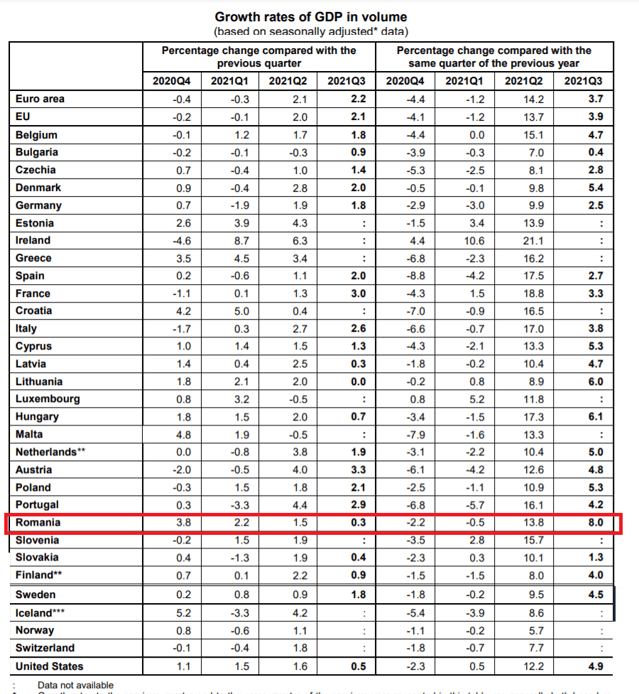 The estimations for the growth of the Romanian economy in 2021 indicate an average of 7%, which also makes Romania the EU's champion if this is accomplished.
Not the same thing happens, though, when it comes to the T3/T2 comparison. By this criteria, Romania is among the last countries in Europe. Its T3.T2 growth is only 0.3%.
The inflation in Romania is one of the factors contributing to the slowing of the economic growth in the following months, specialists say. The National Bank of Romania talks about inflation of 7% in 2021. This is one of the reasons why the average Romanian doesn't take much advantage of the economic growth.
Another factor to consider here is the source of the growth. When it is based on domestic demand, the economic advance is inevitably less valuable than based on investments.