European Commission published the winter economic forecast for 2023, with positive news for Romania and other European countries, except for Germany.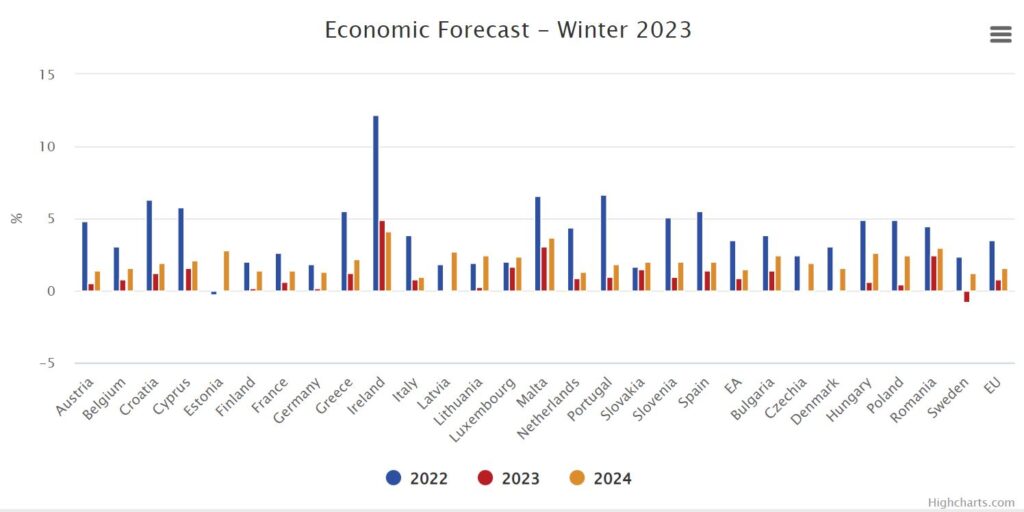 According to the forecast, EU Economy is set to avoid recession, but headwinds persist. In short, GDP is projected to expand by 0.8% in 2023 and 1.6% in 2024 (0.9% and 1.5% in the euro area). Headline inflation is forecast to fall from 9.2% in 2022 to 6.4% in 2023 and 2.8% in 2024 in the EU. The euro area is projected to decelerate from 8.4% in 2022 to 5.6% in 2023 and to 2.5% in 2024.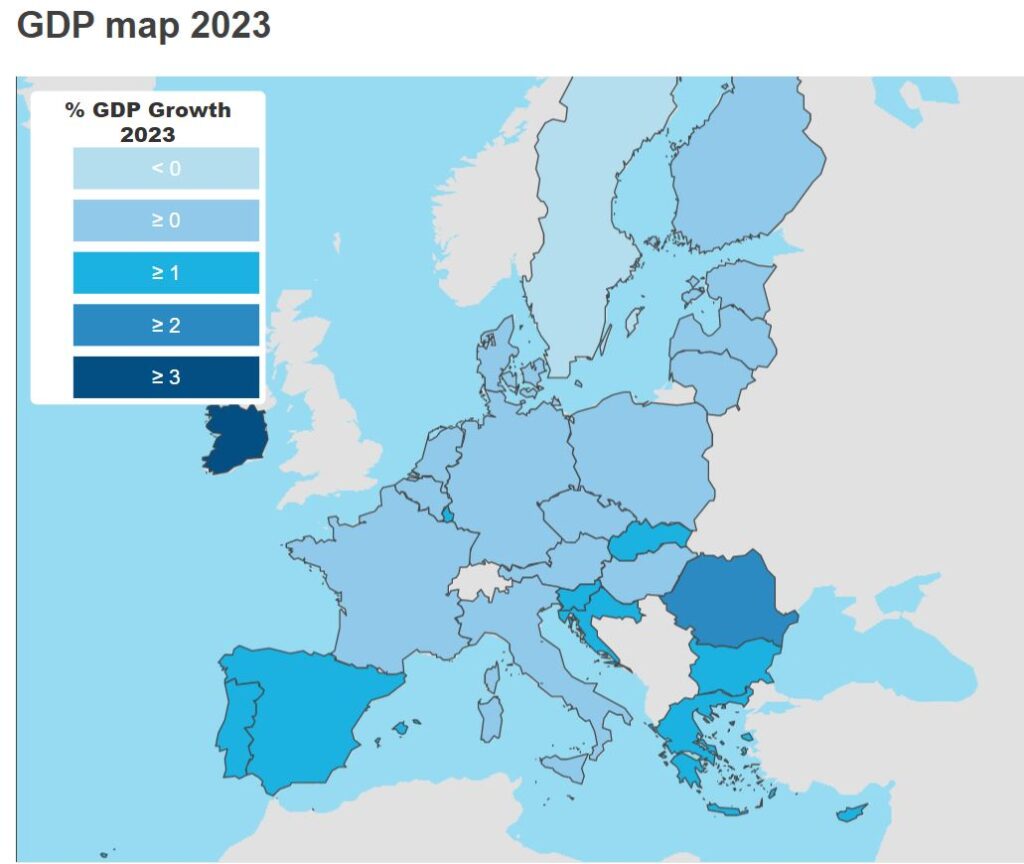 Winter 2023 forecast for Romania: one of the most significant economic growth in 2023
Regarding Romania, the European Commission has positive news: Romania is one of the top countries in the EU to avoid recession but also has steady economic growth.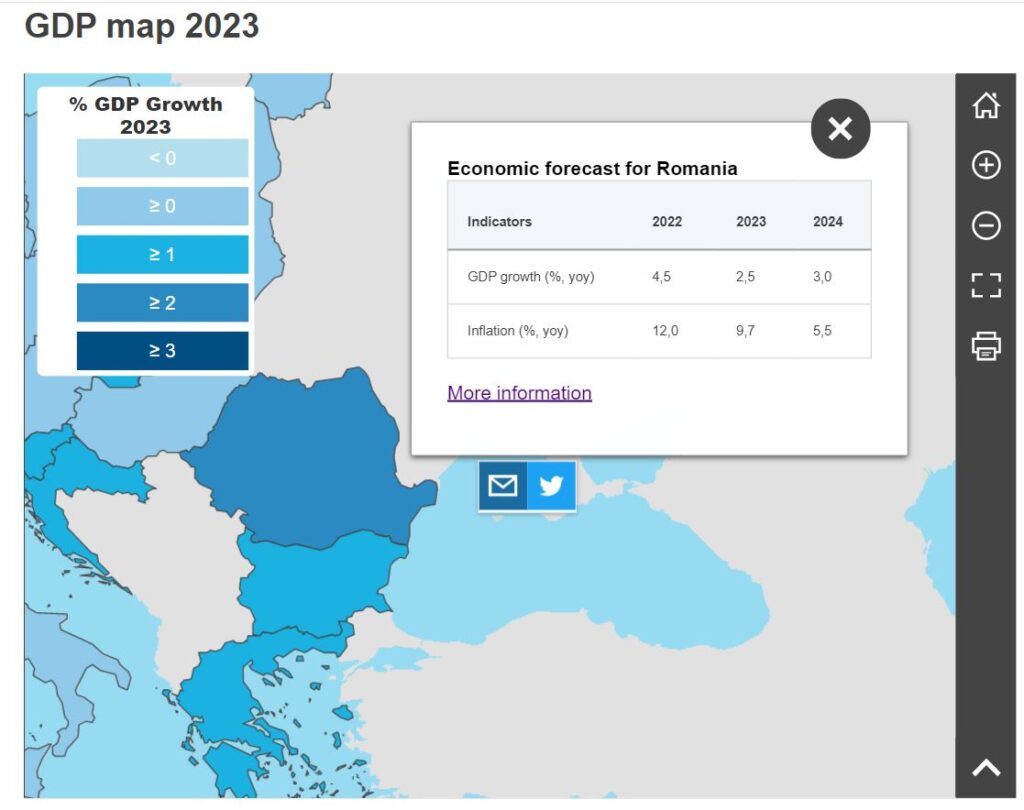 According to the economic projection and based on short-term indicators, Romania's economy is expected to have been resilient in the fourth quarter, on the back of favourable developments in the services sector and economic sentiment, despite the further fall of production in manufacturing.
For 2023, the negative impact of still high inflation, tight financing conditions and the slowdown of the other EU economies are all set to lower real GDP growth in Romania to 2.5%.
Implementing the RRP – the Recovery and Resilience Plan should contribute to solid investment, which is expected to be the main growth driver. Other EU funds are set to support investment as well. Although negatively affected by high inflation, private consumption is projected to grow due to increases in the minimum wage, pensions, and public sector wages, as well as the extension of the energy price cap until 2025. Net exports are expected to remain negative because of a strong currency and low demand in export markets.
A rebound of 3% in economic growth is projected for 2024 on the back of receding inflationary pressures, lower interest rates, and an improved external outlook.
The annual HICP inflation slowed down in December because of lower energy and food commodity prices, bringing the 12-month average in 2022 to 12%. HICP inflation is expected to ease further over the forecast horizon, but only modestly as inflationary pressures remain very high in core components such as services, non-energy industrial goods and processed food. Average annual HICP inflation is projected at 9.7% for 2023 before slowing down to 5.5% in 2024 due to the extension of the energy price cap, lower commodity prices and base effects kicking in.