The poles of voting intention are about to change in Romania. According to the latest opinion poll, conducted by CURS during the first half of May, the Romanian Governing Party dropped 15% during COVID-19 pandemic. At the moment, PNL (National Liberal Party) is at 32%, just 3 points above the main Romanian Opposition party, the Social Democrats. When taking power in November 2019 PNL were at 47% according to some opinion polls.
Apart from these main political parties, there are some political formations which increased their popularity during pandemic. The biggest winner here is the alliance USR-PLUS, with 13%, whose co-president is the European MP Dacian Ciolos, the leader of the Renew Europe political group in the European Parliament.
The Romanian Liberals show no skills in managing the crisis. After in March this year they denied a crisis was coming and showed more concern about anticipated elections to conserve their voting intention advance, they tried to blame their failures on the former governing party. Population witnessed their failures and the results are visible in the opinion polls.
In Romania, the elections can be organized only 6 months after the situation of alert is ending. It is highly possible for the elections to be organized even in 2021, though they were planned to take place during this year.
Voting intention in Romania, May 2020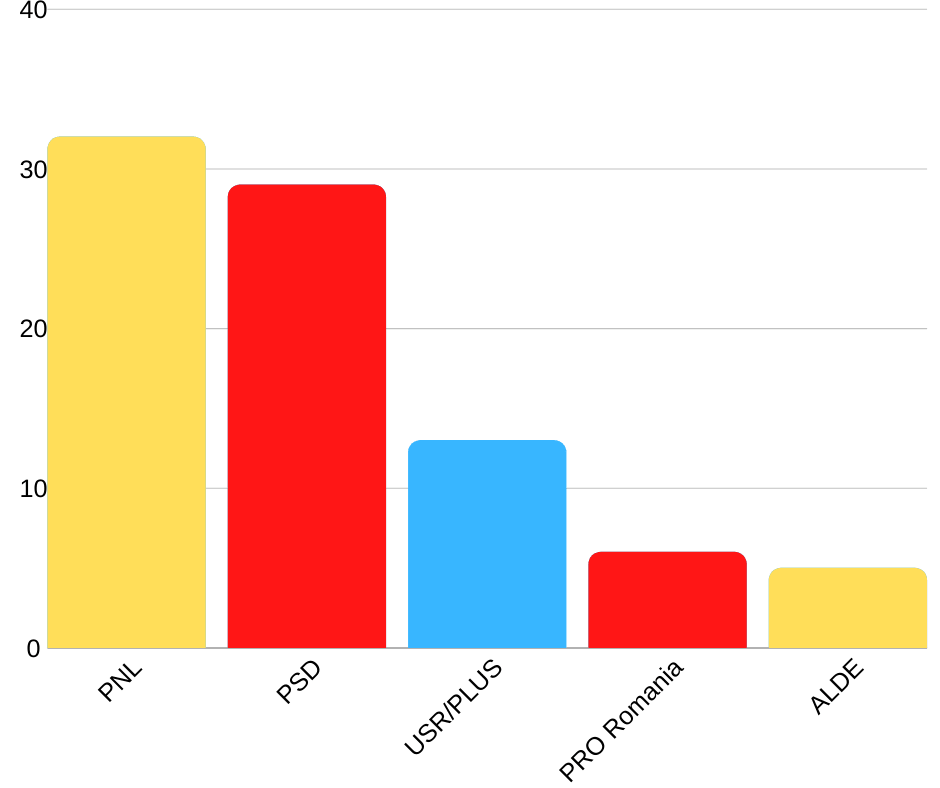 PNL – 32%
PSD – 29%
USR-PLUS – 13%
Pro Romania – 6%
ALDE – 5%
PMP – 5%
UDMR – 5%
Others – 5%