Update December 27: The Romanian Minister of Economy rejected any possibility of Romania delivering weapons to Ukraine:
These are statements by some officials that I am not aware of. I can tell you that the Romanian Ministry of Economy has no knowledge of direct contracts between Romanian companies and Ukrainian companies or authorities. These statements related to the potential delivery of these products are, from my point of view, statements that are not properly substantiated. At the Ministry of Economy, we currently have no ongoing contracts for equipment or ammunition produced in Romania

Florin Spataru, Romania's Minister of Economy, on accusations that Romania sends weapons to Ukraine
Initial news: General Valeri Gerasimov, Chief of Staff of the Russian Army, names Romania among the main weapons suppliers for the Armed Forces of Ukraine. This happened during a briefing held in front of the foreign military attachés in Moscow broadcast by Smotrim.ru.
During the event, he pointed out the main arms donors to Ukraine. The USA, Poland and Great Britain were also mentioned among the supply leaders.
The Russian Chief of Staff of the Red Army also mentioned that his country had some figures regarding the number of weapons sent to Ukraine.
In total, since the beginning of the special military operation, the Western countries have sent four planes, more than 30 helicopters, more than 350 tanks, about 1,000 combat vehicles, 5,000 combat unmanned aerial vehicles, at least 800 armored vehicles and up to 700 artillery systems to Kyiv.

Red Army Chief of Staff Valeri Gerasimov on the total quantity of weapons sent to Ukraine
Romania is one of the countries that hasn't publicly admitted it has been sending weapons to Ukraine, as opposed to the USA, Great Britain or even Poland. But, as reports have shown, it is at least a major hub for sending Western weapons across the border to the conflict area, if not a main supplier itself. Interestingly enough, despite the fact that Romanian officials kept it a secret, the Ukrainian counterparts in Bucharest or Kyiv have repeatedly thanked Romania for sending weapons to help the Ukrainian army.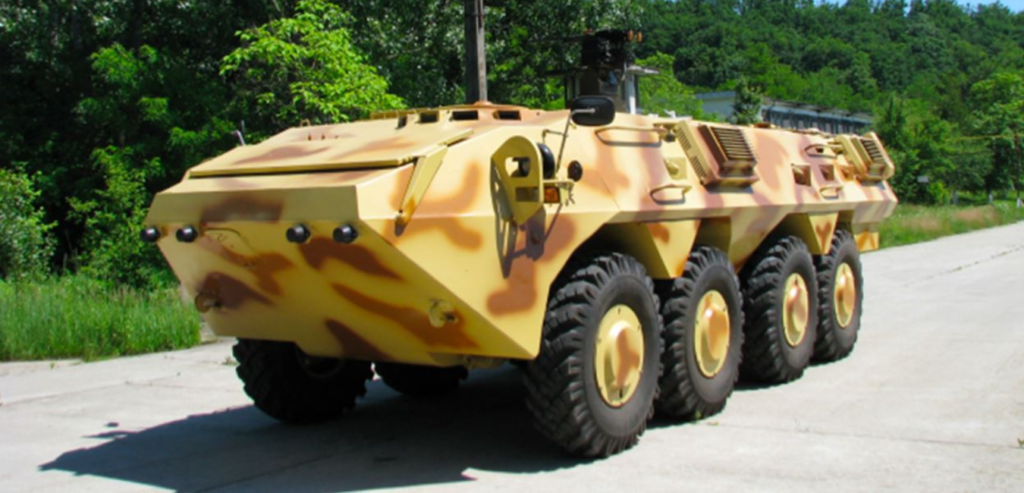 Romania has a relatively small defence industry compared to what it used to be during the communist regime. The state-owned defence company, Romarm, has 15 weapon&ammunition factories and plants under its coordination, all contributing to the Romanian defence arsenal. Among them are armoured carriers, rockets, light and heavy ammunition, and assault weaponry. There is a good chance Romania has sent such weapons to Ukraine, as mentioned by Gerasimov.