Ukrainian war refugees seek shelter in various places. Some offer protection from bombing, but others provide a bed, some blankets and some food. Even churches join this effort, and Ukrainians are sheltered in the only Romanian Orthodox Church in Western Ukraine, the Lviv region.
In 1559, Moldavian ruler Alexandru Lapusneanu gave money to build the Wallachian Church in downtown Lviv, dedicated to Virgin Mary and her assumption. Petru Movila was ordained metropolitan bishop of Halych and Kyiv at this church.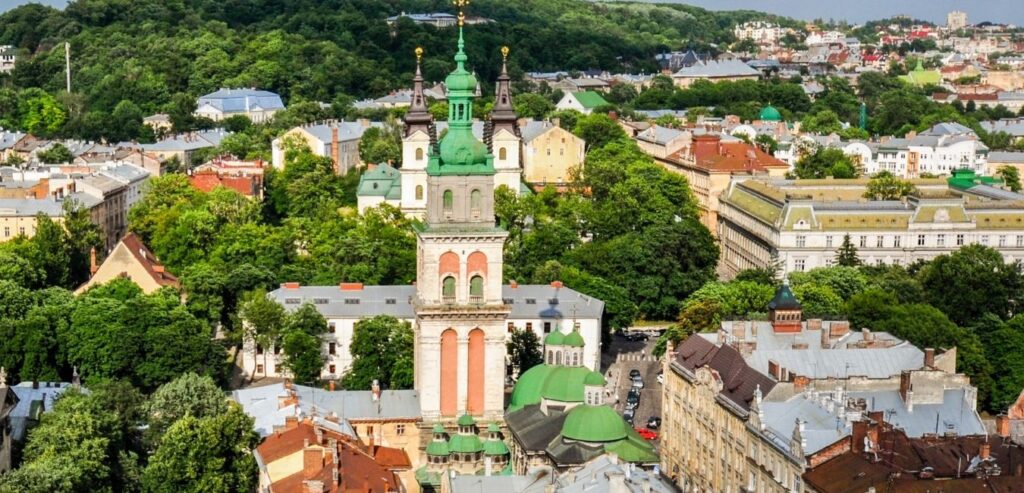 In the Russian-Ukrainian conflict, many believers fled from the regions affected by the war as Kharkiv, Kyiv and Zaporozhe. They found comfort in this place of prayer, founded by a Romanian ruler from the 16th century.
According to Agerpres, many refugees seek relief in the face of catastrophes, such as war, so they find hope in prayer and holy places.
There are a lot of people coming from Kyiv, from Kharkiv, the areas badly affected by the bombings. They've been coming from Zaporozhe lately, too. They come to church honestly. Being in the church uninterruptedly, we realise what problems come to those who end up praying. For example, yesterday [Saturday] there was a little boy, a Russian speaker, who came with a prayer list and two candies for us to pray for his grandfather who died in the bombings. My little one asked me to pray for Sergey's grandfather. Many Russian speakers come here to the church. Today, Lviv is an important centre for receiving refugees from all over Ukraine.

Deacon Yuri Fediv of the Wallachian Church
The Wallachian Curch in downtown Lviv is included in the UNESCO heritage, being one of the most beautiful churches of the 16th century, with unique architecture with a combination of Renaissance, Baroque and Classicism.
Since the military conflict, Russian missiles have hit the Lviv region multiple times. So, to protect this building, the priest and local government and non-government organisations in Lviv have covered the stained glass windows to prevent them from being destroyed by a blast.
From February 24 until now, many Ukrainians have chosen to leave the country and take refuge in European countries. Approximately 470,000 Ukrainian refugees have arrived in Romania since the start of the Russian invasion.