Globalization exposes us all to online content available in an increasing number of languages. We expect translation technology to help us lower language barriers. In the past few years, translation technology – covering a broad range of categories – has become a very interesting and dynamic sector for innovators from both inside and outside the industry: new tools, platforms and solutions promising to improve our multilingual capacity have been developed non-stop.
Founded in May 2009 in Florida, United States, Translation AZ is a fast-growing professional translation agency with offices in both USA and UK.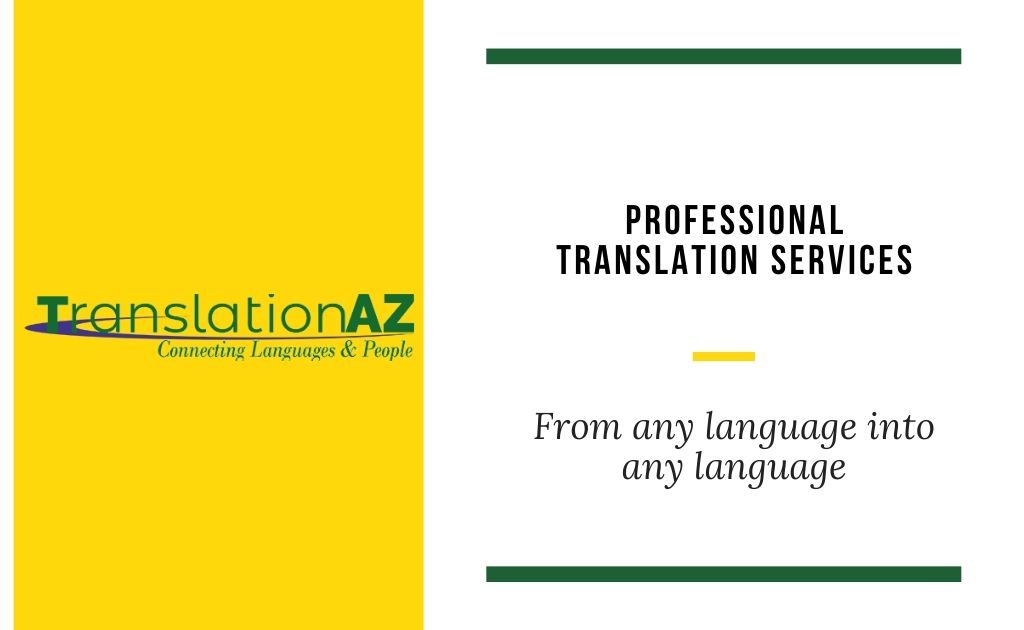 Translation AZ offers fast, accurate and reliable translation and interpreting services, covering almost 100 languages, to both individual clients and businesses. With an experience of over 10 years în the translation industry, Translation AZ is known for building strong and long-lasting relationships with their clients.
,,At Translation AZ we provide our clients with excellent quality and we achieve excellent results by offering some of the most competitive rates in the industry. This gives our translation agency the skills and experience in order to tackle a wide range of interpretation, localisation and translation services with impeccable accuracy. Over the years, we have learned to prioritize the needs of our clients in order to offer the most accurate and professional document translation services. Over time, the customers have appreciated us for the most important value of our translation agency: the native translators. We managed to bring together a wonderful mix of foreign people who share the knowledge and resources for accurate translations.
Our flexible approach allows us to shape our services around each and every individual request. We are well aware of the fact that our clients are busy people who often need a translation as part of a bigger objective. This is where we come in, and where our team of specialists execute the most effective solution, ensuring that you are met with the best possible outcome." said Andreea Saramet, Translation AZ manager.
What will happen with the translation industry in UK after Brexit?
It is well known that Brexit will have an impact on everybody who lives in the UK. But when we think about the translation industry, language service providers may still see an increase in translation work, especially during the interim period before Britain leaves the EU. In itself, Brexit means documents by the thousands will need translation, including treaties, agreements, commentaries and laws.
It is predicted that economic and legal texts will form the bulk of translation requirements as Britain and the EU community need to establish new operating and cooperation rules.
,,The uncertain outcome of the UK no longer being a part of the European Union has led to many business and industrial sectors worrying about their future on the global markets. In terms of the translation industry's future, many experts have said that language translation will still be in high demand and that the translation industry, in general, is not expected to suffer from Brexit. This is why we decided to enter the British market at this very moment" said Andreea Saramet, Translation AZ manager.
Brexit may also affect the entry of many immigrants into the United Kingdom. If the UK introduces new procedures, professional translators will have their hands full.
There will be an increase in the demand for translating all relevant documents and certificates required to allow immigrants to stay in the country. The professional translators from Translation AZ are certified and ready to deliver the best quality translation in the original formatting after thorough proofreading.
Professional translation services in the UK
Being located in London, the business centre of Europe, Translation AZ – UK branch team has a vast experience in translating a wide range of content types and has one of the most competitive rates in the translation industry. The professional translators from Translation AZ have the necessary training and excellent knowledge of the target languages in order to deliver the best translation services in the UK.