Romanian cities of Timisoara and Cluj-Napoca, both located in Transylvania, Western Romania, are included in this year's Top 20 Healthiest Cities to Live in the World by the management consultancy services British company DOT Zinc Ltd.
The top was published on the company's website, money.co.uk, and the Romanian cities stand on 15 and 16 respectively. The top took into consideration criteria such as the obesity rate, pollution rate, food prices, life expectancy and sunlight hours.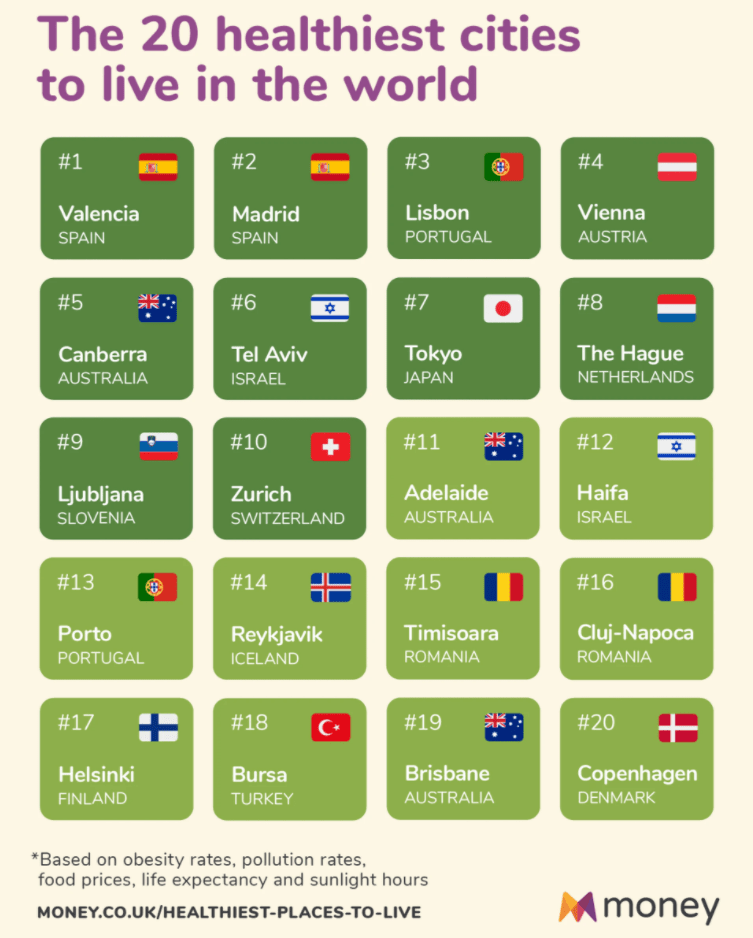 Valencia took the top spot and Madrid the second. No surprising here, though, as Spain has one of the lowest obesity rates in Europe, low pollution rate and exceptional healthy food, let alone the sunlight hours.
Firstly, this city has the ideal climate. It's not too hot and not too dry, so there is plenty of greenery to provide clean air. Valencia also has lots of sunshine, so you can easily absorb that all-important vitamin D needed to keep your muscles strong. The sea breeze helps to blow away excess pollution in the air and their diet is also well balanced. Valencian paella is a great representation of their diet. Their famous dish has excellent nutritional value from fresh produce, is low in fats and high in omega-3 and protein from the fish.

Motivation for placing Valencia on first spot – DOT Zinc ltd
Also, though behind Timisoara and Cluj-Napoca, Helsinki, on 17, has the cleanest air in the world.
Spain also took the top spot when it comes to the healthiest countries to live in the world. Romania, though having two cities present, didn't make it to the Top 20 this year.