As reported by Visit Bucharest, the 8th edition of the "Theatre under the Moon – Teatru sub Lună" art festival will be organized between June 30 and July 16 this year, in a new location – Promenada Mall, Bucharest, above the city, in the open air, on the terrace.
Painting exhibitions, photography, scenography and costumes exhibition, book fairs and book launches, street performances, happenings – music, dance, poetry, motorcycle parade and period costume parade, and theatre workshops for adults and children, are just some of the activities that will take place during the three weeks of the festival.
There will be nine festival days: June 30-July 2, July 7-9, July 14-16 and over 30 events: theatre, concerts, book launches, street parades, street performances, photography and painting exhibitions, happenings and many others.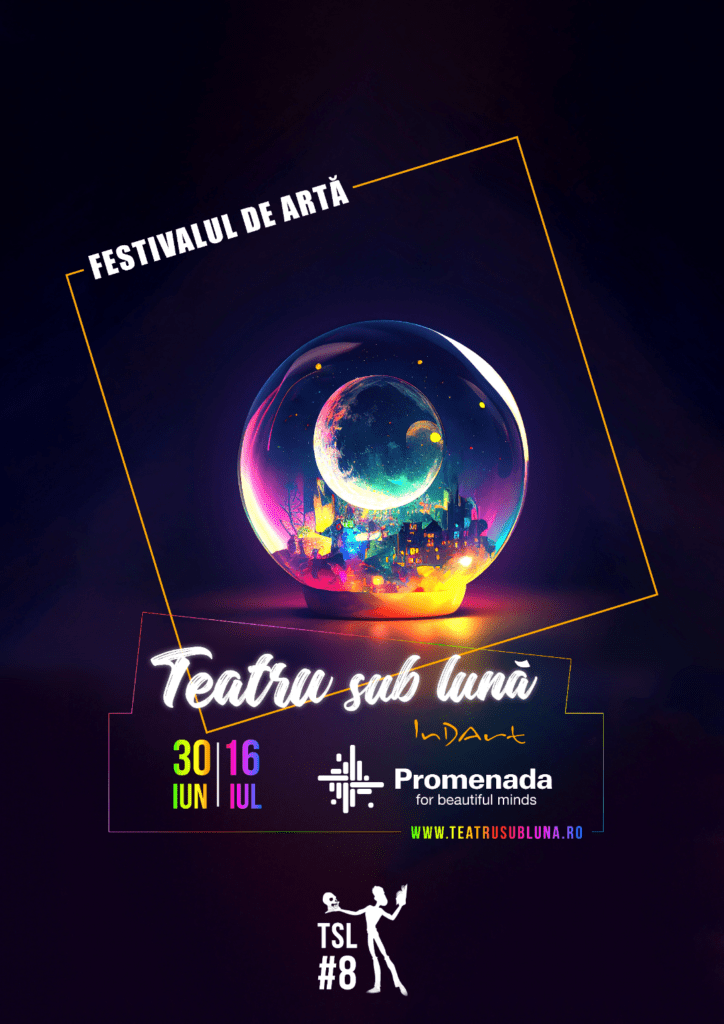 The festival program can be consulted on the website.
Tickets for the Teatru sub Luna 2023 art festival are available through the official ticketing partners: mySTAGE, Bilete.ro, Theatrum, ambilet.ro.
About InDART
The InDArt Theater is among the first independent theatres opened in Romania. With a cultural experience of over a decade, InDArt has a great repertoire of shows; since 2015, it has been organizing the "Teatru sub Luna" Art Festival in Bucharest, and from 2021 the festival is also organized in Moinești. In 2006, a cultural NGO offered young people free expression in a unique artistic space. With a constant activity for 16 years, the InDArt Cultural Association has matured artistically, contributing to the development of independent theatre with approximately 1500 events.
The purpose of InDArt is to create bridges between artistic fields. The organization focused its activity on two levels: cultural and social. Culturally, we aim to open new access paths to a poorly supported field in Romania the independent theatre. Socially, our mission is to open the art world to young people, to make it accessible, and to educate them. Supporting young artists, bringing theatre to the attention of young audiences, and guiding children toward the creative environment, are the primary means by which we operate.