Update September 15: Simona Halep held the traditional wedding ceremony in Romania.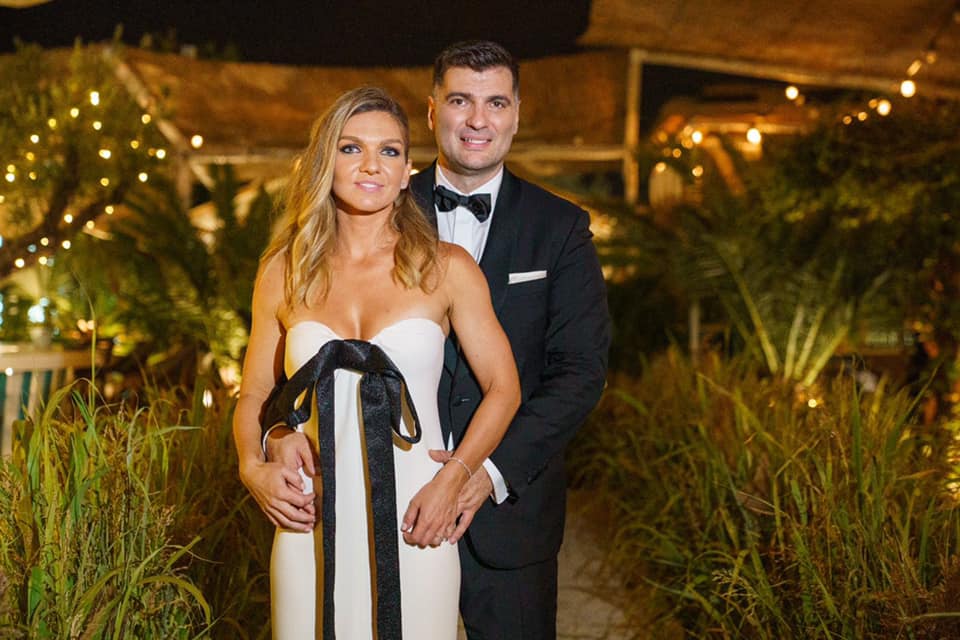 Rumours were Simona Halep married in secret on July 23, the day of the opening ceremony of the Olympic Games in Tokyo. Her husband, Toni Iuruc, 42, is actually at his third marriage, but, as they say, three might actually be a lucky number for the couple in the context.
The two lovers decided to hold the wedding party at one of their houses, near Bucharest, in Izvorani. Simona wore a red dress and the couple seemed to enjoy the evening.
Despite the event being a secret, the Romanian paparazzi succeeded in taking a few pictures with the couple and their guests.
This event came to remind the Romanians about a recent controversial gesture of the former world number 1. Simona Halep, now on 10 WTA, refused to compete at the Olympics, claiming she suffered an injury at her calf. Moreover, all the other Romanian women tennis players did the same and didn't go to Tokyo. Coincidence or not, she danced at her wedding exactly on the day of the opening ceremony in Tokyo.
Besides, for the irony of it all, the house of the couple in Izvorani, near Bucharest, where the wedding party took place, is situated right next to the Romanian Olympic Committee. Isn't it ironic?
Simona Halep confirmed the event, but she said, in July, that it was not the wedding ceremony. Instead, she did marry on September 15th, 2021, and held the traditional ceremony.
Photo source: Facebook