The nightmare continues for the former WTA No. 1 Simona Halep. After failing the drug test at US Open in August, Halep is now charged with an additional one.
An expert panel assessed her biological passport, which provides a baseline reading of substances in an athlete's body, helping agencies chart doping. The result? Halep is accused now of a second offence for irregularities in her athlete's biological passport.
We understand that today's announcement adds complexity to an already high-profile situation. From the outset of this process — and indeed any other at the ITIA — we have remained committed to engaging with Ms. Halep in an empathetic, efficient, and timely manner.

Nicole Sapstead, senior director for anti-doping at ITIA – International Tennis Integrity Agency
Simona is probably disappointed with all that is happening to her. Not only that, but she considers herself not guilty and says she hasn't taken any illegal substance willingly.
Preliminary data shows that her food might have been contaminated with Roxadustat, a doping product favoured by athletes competing over long distances, such as marathonists and cyclists.
Simona posted an open letter on Twitter, asking for independent judges for her case, which she named "harassment" and "her worst nightmare."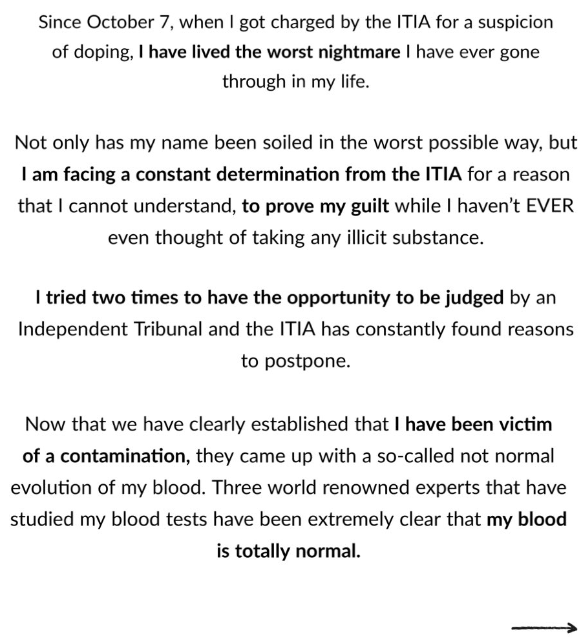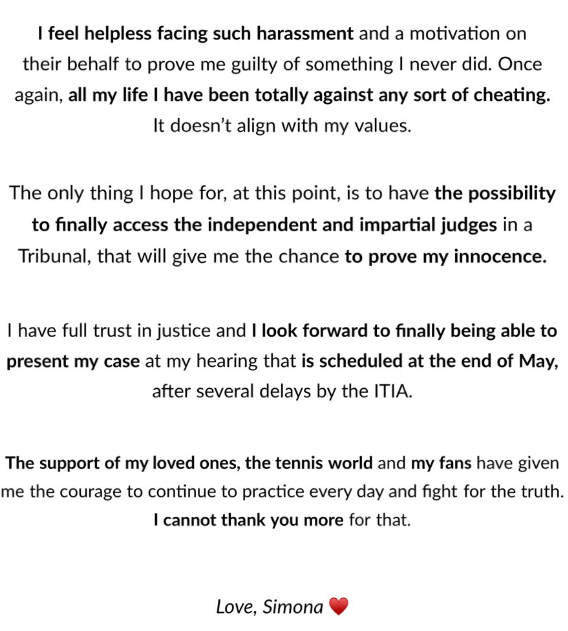 At 31, Simona is less likely to return to the top, even if found not guilty by the doping agencies or sports tribunal. She even wanted to retire from activity last year. Yet, she feels she doesn't deserve to leave the competition with this accusation that shadows her whole performance.