Sessions is the first product for collaborative conferencing of the developers from a company founded by Romanian entrepreneurs, called Flow [OS]. At the moment, the product is in its Beta phase, but its launching is coming soon.
Developed to be better than Zoom, Sessions is based on the same idea of getting people together through live sessions. They can talk, chat with each other, share their screens, and have all the other Zoom features for making the experience more pleasant for the user.
But Sessions offers something more.
Why is Sessions already considered to be better than Zoom?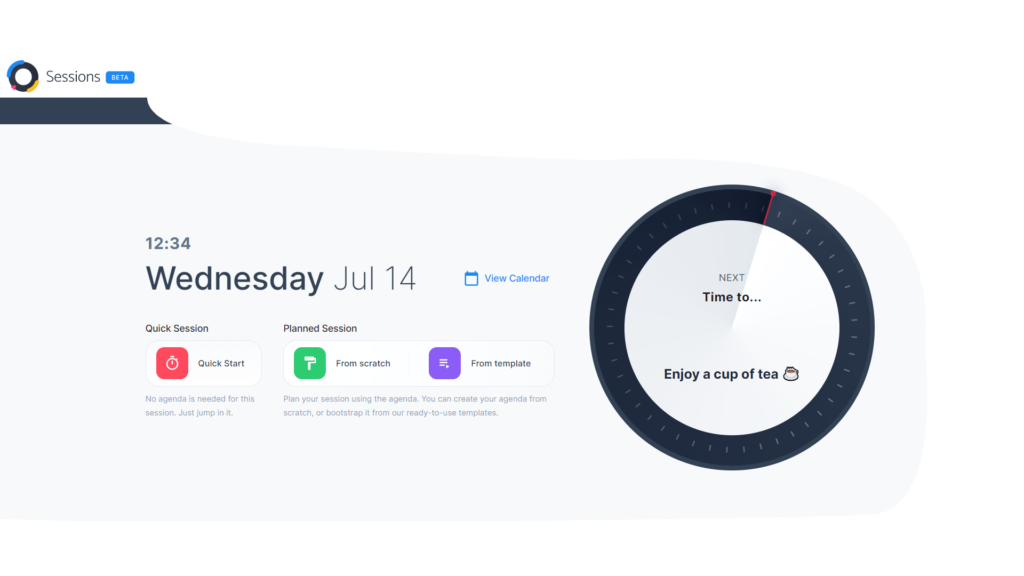 Sessions offer more features than Zoom. We'll take only two of them to offer you a flavor of what Sessions is:
Sessions features a timetable of the meeting, with agenda blocks
On the left side of your screen, you'll have the agenda blocks of the meetings. Basically, the platform shows what the speaker is talking about, how long will it take to cover the subject, what's the progression in time, and what are the next points to be discussed.
The organizer can show everybody in the session the main topics to be covered, and the attendees can see the progression of the meeting. No more stalling, no more time lost, no more long sessions for less important topics.
Sessions offer the collaborative feature by integrating lots of usual apps into one platform
Therefore, not only that we can talk about certain subjects, but we also work together as a team. The third-party app, once introduced in the platform, interacts with the other existing apps.
Sharing the screen is not enough anymore for a team of IT developers. They need to work on the same screen or to have the opportunity of making small improvements along with the session. Now, with Sessions, this is possible.
Sessions – financial data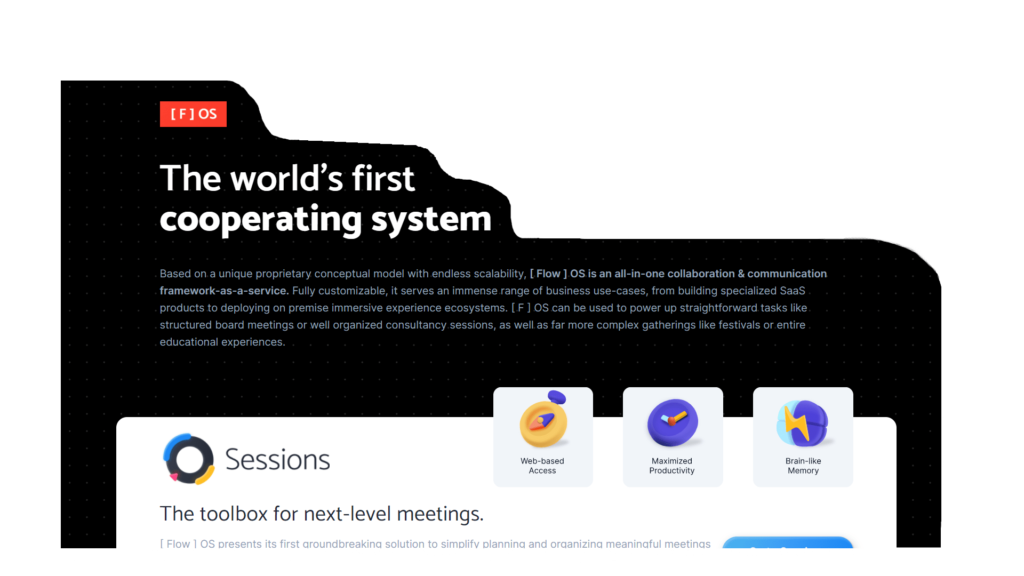 According to the entrepreneurs behind the app, interviewed in Romania by ZF.ro, so far there were invested around EUR 3 million, mostly in the technology behind the app and in the salaries of the 40 employees. Up to the end of the year, EUR 3 million more will be invested, thus raising the initial investment to EUR 6 million.
The company is looking for a Seed A type of investment, that is likely to come hopefully in T1 2022. Though, the product is going to be launched as it is at the moment. To further develop it, they also mentioned they will take advantage of a business-angel type of investment, before Seed A.
All in all, Sessions is a promising platform, now that can be used for free and promises to be better than Zoom or any other similar product on the market. After it will be launched, apparently on sessions.us, more and more features will be added and definitely enjoyed by tens of thousands of users worldwide.