Experts estimate that cancer is responsible for almost 10 million deaths by 2020 worldwide, according to a report by the International Agency for Research on Cancer (IARC). It is also estimated that by 2020 the number of diagnosed cancers will exceed 19 million. Moreover, according to the World Health Organization (WHO), Europe accounts for 23.4% of the world's cancers and 20.3% of deaths, although it has only 9.0% of the world's population.
In Romania, cancer is the second leading cause of death after cardiovascular disease. This situation also emerges from the statistics of one of the most appreciated oncology clinics: Anadolu Medical Center in Turkey.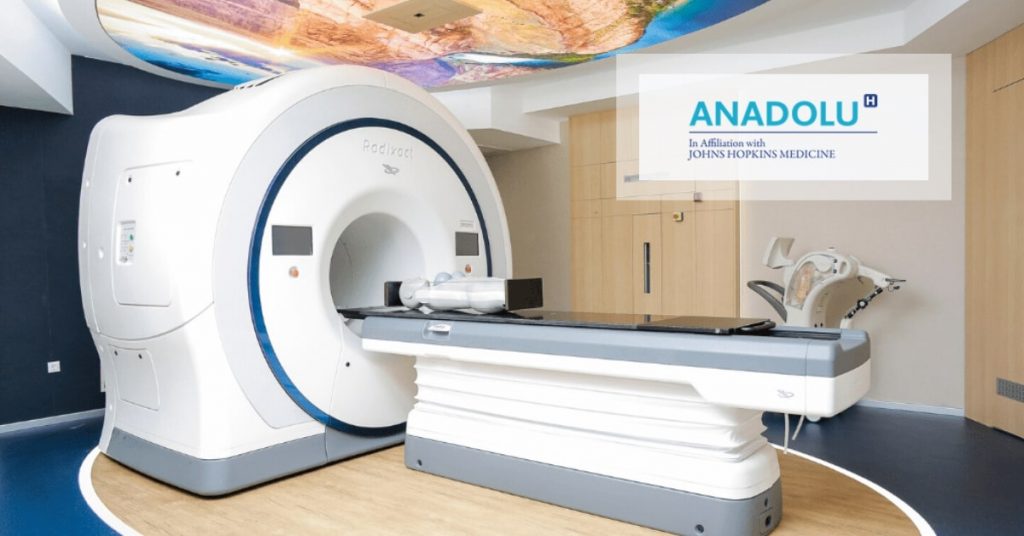 How many Romanians have chosen to be treated for cancer at Anadolu Medical Center in Istanbul?
In 2020, according to Anadolu Medical Center, 19% of all foreign patients were Romanian, the highest percentage of patients of a nationality other than Turkish. Next, there are patients from Bulgaria and Russia.
This is proof that Romanians trust the professionalism of the specialists from Anadolu Medical Center, a strategic partner of Johns Hopkins Medicine, which is a world leader in cancer treatment, but also it is a proof of the good image that the clinic enjoys among Romanians.
Why did the Romanians choose to be treated in Istanbul, within the Anadolu Medical Center, instead of being treated at any other clinic abroad?
Their answers include reasons such as the professionalism of the Turkish doctors, the way the patient is received and treated at the center, but also the revolutionary technologies used in cancer treatment, including Cyberknife M6, which provides millimeter accuracy in radiotherapy, or Da Vinci, the most the world's most advanced robotic surgery system.
Romanians benefited from 28% of the total of chemotherapy treatments applied at Anadolu Medical Center to foreign patients in 2020. Among the types of cancer that the clinic specialists treated among Romanian patients are breast cancer, lung cancer, cervical cancer and breast cancer, prostate, which are among the most common types of cancer in Romania.
Statistics show that in both sexes, the types of cancer that cause the most deaths are lung cancer (18%), followed by colorectal cancer (9.4%), liver cancer (8.3%), stomach cancer (7%) and breast cancer (6.9%).
Among men, the three most lethal types of cancer are lung cancer (21.5%), liver cancer (10.4%) and colorectal cancer (9.3%), while among women, the most lethal types of cancer are breast cancer(15.5%), lung cancer (13.7%) and colorectal cancer (9.5%).
Treatment at Anadolu Medical Center in the context of the COVID-19 pandemic
Anadolu Medical Center is a safe place in the current international pandemic context. All measures are taken at the clinic to prevent infection with the new coronavirus.
"The safety of our patients is a priority and that is why Anadolu Medical Center is constantly taking measures to prevent SARS-CoV-2 infections. At the same time, remote consultations, through videoconferencing platforms, played an important role for patients who could not reach our hospital during this period and helped both our doctors to follow the evolution of treatments, but also our patients in benefit from a support as close as possible to the one in the clinic. Anadolu Medical Center always adopts new and innovative treatments, for this reason we assure patients in Romania and around the world that they will receive the best treatments that have proven benefits in oncological diseases." said Dr. Inge Aivas, medical manager at Anadolu Medical Center.
About Anadolu Medical Center
Anadolu Medical Center was established by the Anadolu Foundation in 2005 and has two major characteristics: its non-profit status and its unique affiliation with Johns Hopkins Medicine USA, recognized worldwide.
Anadolu Medical Center treats patients in a complex and modern way, providing medical services at an international standard to improve the quality of life.
Currently, Anadolu Medical Center welcomes patients from over 65 countries worldwide. Anadolu Medical Center allows patients to feel welcomed in a foreign country.
Anadolu Medical Center Oncology Center has been established as one of the most technologically Advanced Cancer Centers in the world. Currently, Anadolu Medical Center welcomes patients from over 65 countries worldwide.
If you want a second opinion, but also more details related to the types of treatment that patients can benefit from within the Anadolu Medical Center, you can access the official website: https://www.anadolumedicalcenter.ro or you can call at 0799 499 911.