According to the latest report on Romanian venture deals, the volume of transactions grew 12 times over the last six years. This is the encouraging finding of a study conducted by KPMG and How to Web.
2022 also marked an impressive 12.3x increase in the transaction volume compared to the industry's early beginnings of Romanian VC deals in 2017. Thus the yearly volume of venture deals involving Romanian startups went from a modest €8.2M in 2017 to a promising €101.7M in 2022.

Romanian Venture Report 2022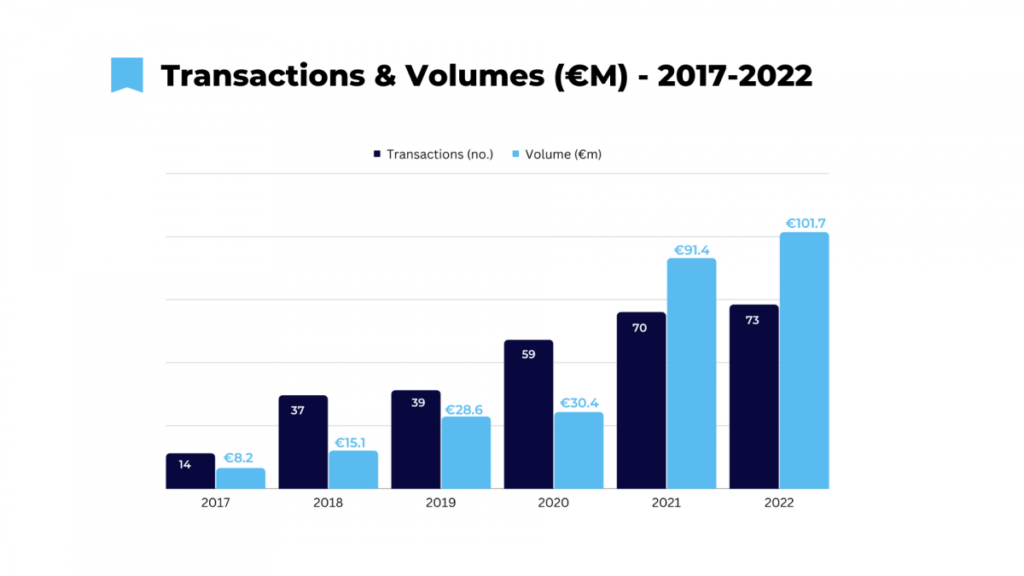 The total volume of deals in 2022 rose near the level of the previous year's volume – €101.7M compared with €116.9M in 2021*. It's worth mentioning that 2021's transaction volume accounts for FintechOS €51M series B, according to the report.
Another promising conclusion of the report is that 2022 was the most promising year in terms of series A transactions for the period going back to 2017 – both in terms of volume and the number of transactions.
The volume of series A transactions almost tripled compared with the previous year, going from €15.3M in 2021 to €42.6M in 2022. The series A transactions doubled, going from 3 in 2021 to 6 in 2022. The first three transactions of 2022, Druid, Digitail, and Bware Labs, account for 30% of the total transaction volume of 2022.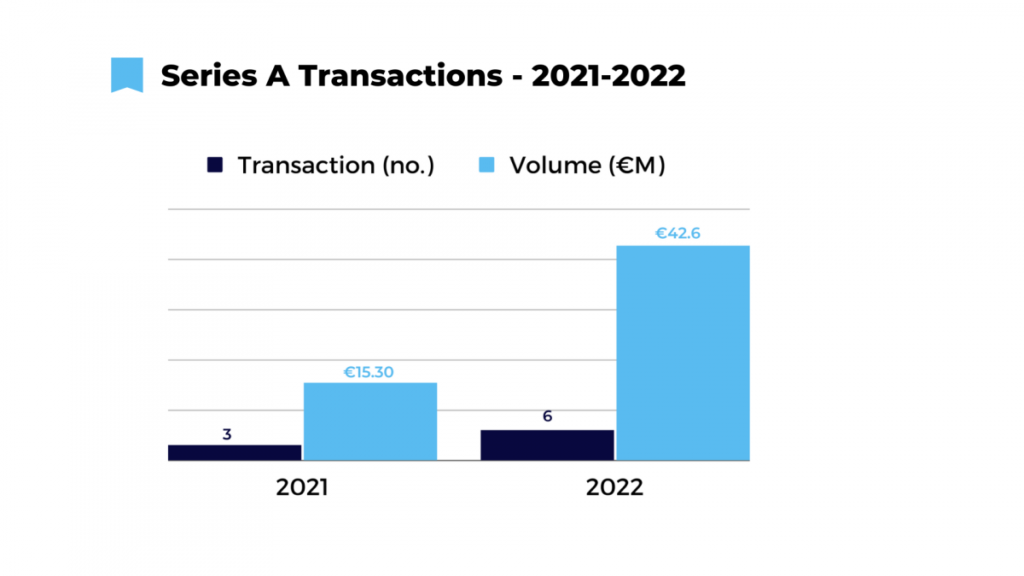 In effect, the average deal size of Romanian-based startups for series A deals increased by 39%, from €5,103.3K in 2021 to €7,095K in 2022.
According to the report, some companies are worth keeping an eye on this year. Here are the top deals of 2022 and some of the rising stars in the Romanian startup ecosystem.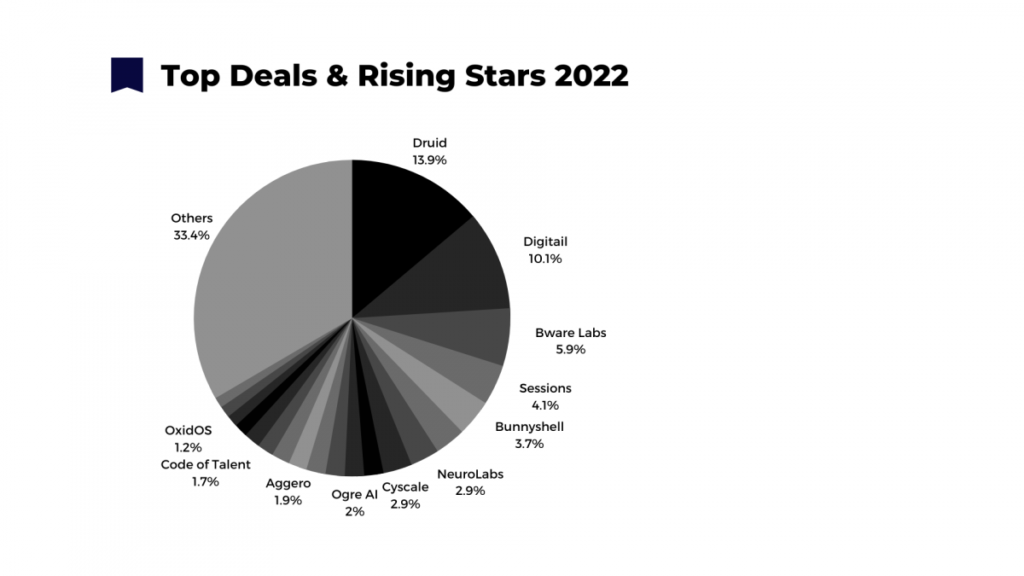 The good 2022 brought in the Romanian VC market
€101.7M volume in 2022 and an 11.3% increase compared to 2021, although 2022 had no outliers as in the case of 2021. And 12.3x growth over the last 6 years
Tech prodigies RPA, Health, and Dev tools are the leading industries in 2022's deals; runner-ups are Gaming, Web3, and Education, aligning Romania-born startups with the regional and global promising industries of the future
Seed volume grew by 29% compared to the previous year
First round volume in 2022 grew by 40% compared to 2021
Series A started to unblock. The volume almost tripled compared to 2021, and series A is starting to catch up, both in terms of transaction number and volume
More than 70% of 2022's transaction volume was recorded in Q2 and Q4
Transactions involving mixt capital increased by 79%
The bad of 2022
Pre-seed volume went down by 13% compared to 2021
Follow-on rounds volume of 2022 remained steady compared to 2021