Nadia Popovici is another Romanian praised for her excellent deeds abroad. While attending a hockey game in NHL, the North American Hockey League, Nadia, who had volunteered for oncologic clinics in the US, noticed a cancerous mole on the back of the neck of one of the away team's coaches. She knocked on the plexiglass separating the stands from the manager and showed him a message on her phone.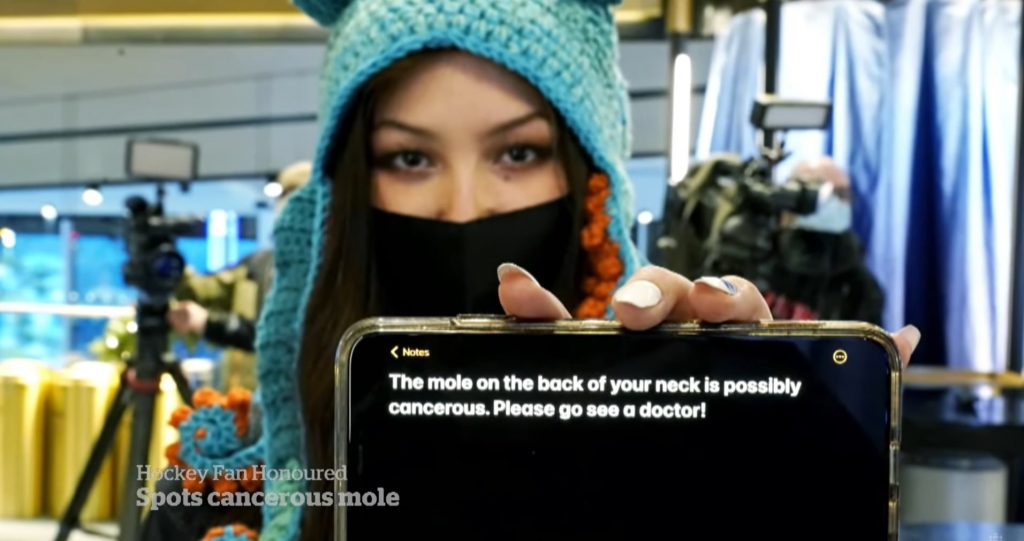 "The mole on the back of your neck is possibly cancerous. Please go see a doctor!'

Nadia Popovici's message on her phone
That was two months ago, during the game between Kraken and Canucks. Nadia didn't hear anything about the manager afterward for two months. She even thought the manager didn't consider her message as he could've already known his problem.
But she was wrong. Brian 'Red' Hamilton took the warning seriously. He went to the oncologist and learned that it was indeed a cancerous mole. The surgical operation he had undertaken saved his life.
In the next game between the two teams in Seattle, the organizers tracked Nadia and thanked her for the gesture. The manager showed his gratitude, and the Romanian received a scholarship of 10,000 USD. This was featured on CBS News.
This year Nadia is starting medical studies. She would definitely become an excellent doctor!