President Klaus Johannis arrives in Kyiv by train on Thursday, June 16. The president of Romania visits Ukraine along with Macron, Scholz, and Draghi. They also have a scheduled visit to the town of Irpin, which was the location of Russian war crimes during the occupation.
After the official meeting in Bucharest, Emmanuel Macron and Klaus Johannis met in Kyiv along with the German Chancellor Olaf Scholz and Italian Prime Minister Mario Draghi.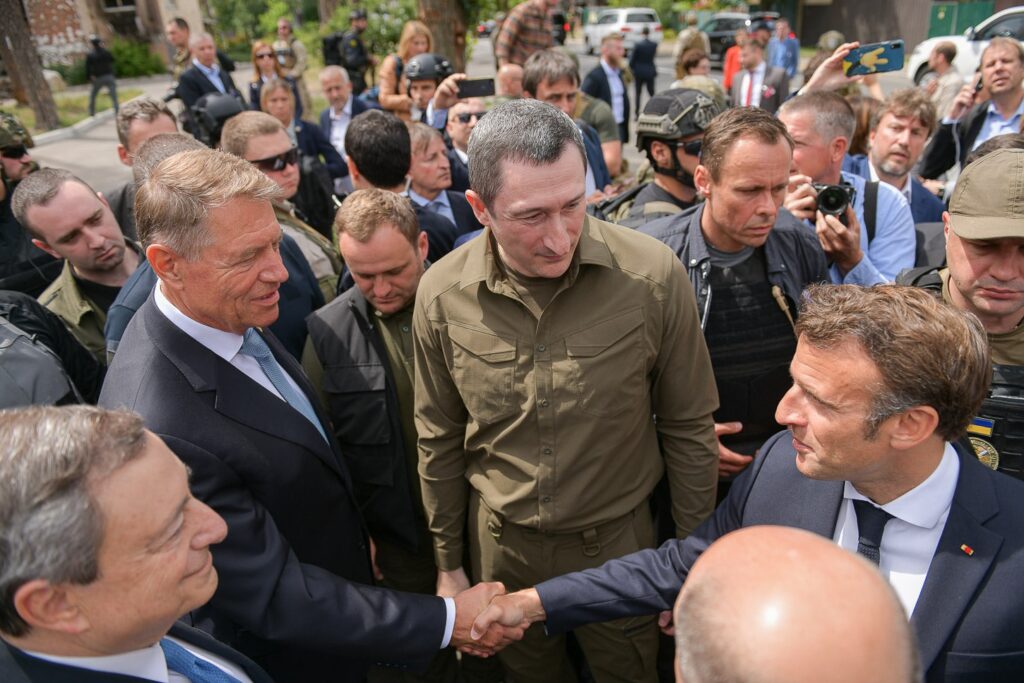 The European officials saw the effects of the Russian attacks on this official visit. According to the France Ambassador in Ukraine, the event was crucial for the Ukrainians because it allowed the four government leaders to see the scale of the devastation.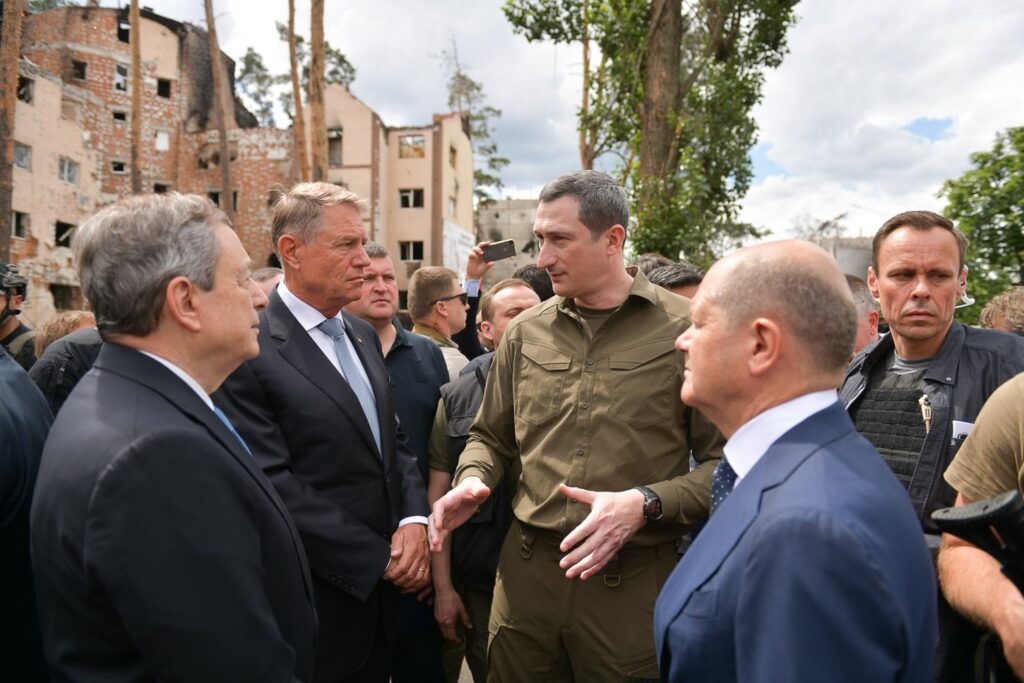 Romanian President Klaus Johannis send a message on social media on this occasion, along with images from Irpin town.
No words to describe the unimaginable human tragedy and horrible destructions we saw today in Irpin. I strongly renew my appeal for all Russian perpetrators to be held responsible by the international criminal justice, which Romania fully supports.

Klaus Johannis, Romanian President
The message of the four political leaders meeting in the capital of Ukraine is a strong one. The horrors of the war can be seen on the buildings in Ukraine, and throughout Europe, so this official visit was certainly not a class trip between political leaders. Is this an encouragement for Ukraine to join the EU or a political temptation for Moscow amid a military conflict?