A Romanian politician dies during a live Facebook meeting. The other attendees ignored or overlooked his collapse, and nobody dialled the emergency number for help.
Gheorghe Iancu, Secretary-General of the "Christian People's Social Union", died on Saturday during a live broadcast on Facebook, specifically during a Zoom meeting with 12 participants. Gheorghe Iancu died while recording on Saturday, writhing in his chair in front of the other attendees, debating the "Collapse of Romania."
In a Facebook post, local journalist Horatiu Radulescu, who also noticed the incident, tells what happened.
On Saturday, April 9, Horneț as moderator of his own "show" with "deputy moderator" an individual named Mihaela Meresi, loaded the screen of phones, P.Cs, laptops, and tablets with the image of 12 people, meaning the "moderators, "ten" guests ", for over two hours in the so-called "live", and another 35-40 minutes after it closed. They talked nonsense, a total pot, hard to hear and understand. Only during the so-called "show" a guest dies, and no one did anything for almost an hour and a half, even though the man had fallen to one side in his chair and … of course, from his side, silence. This is Gheorghe Iancu, Secretary-General of the "Christian People's Social Union", who, since the 55th minute of the show, has agonized unnoticed by anyone, even if this is obvious … Cardiac arrest, preceded by cerebral congestion. A man, a patriot, died "live" in the indifference of the "moderators"!

Horatiu Radulescu, Journalist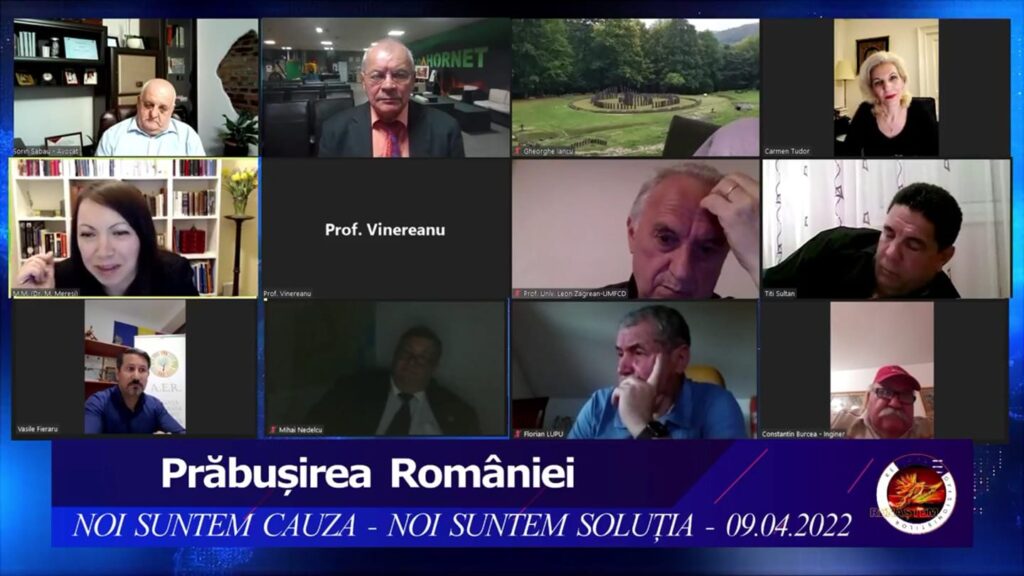 It could be a classic case of witness blindness when people attending an event don't notice what is happening. It could also be a case where each of the attendees thought that others had already done something or waited for the others to take action. Either way, nobody knows if a simple call to the emergency number and the arrival of the paramedics on the spot would've saved the politician's life.