NFTs, or Non Fungible Tokens, are the latest trend among worldwide blockchain communities. NFTs are the latest "must-have," or the latest "hype," some might say. You have to have them if you are in crypto. Otherwise…you don't exist. Yes, it's like what they said about the Facebook account some time ago. And they were pretty correct, weren't they?
For those of you who are not familiarized with this trend, NFTs can be something like this: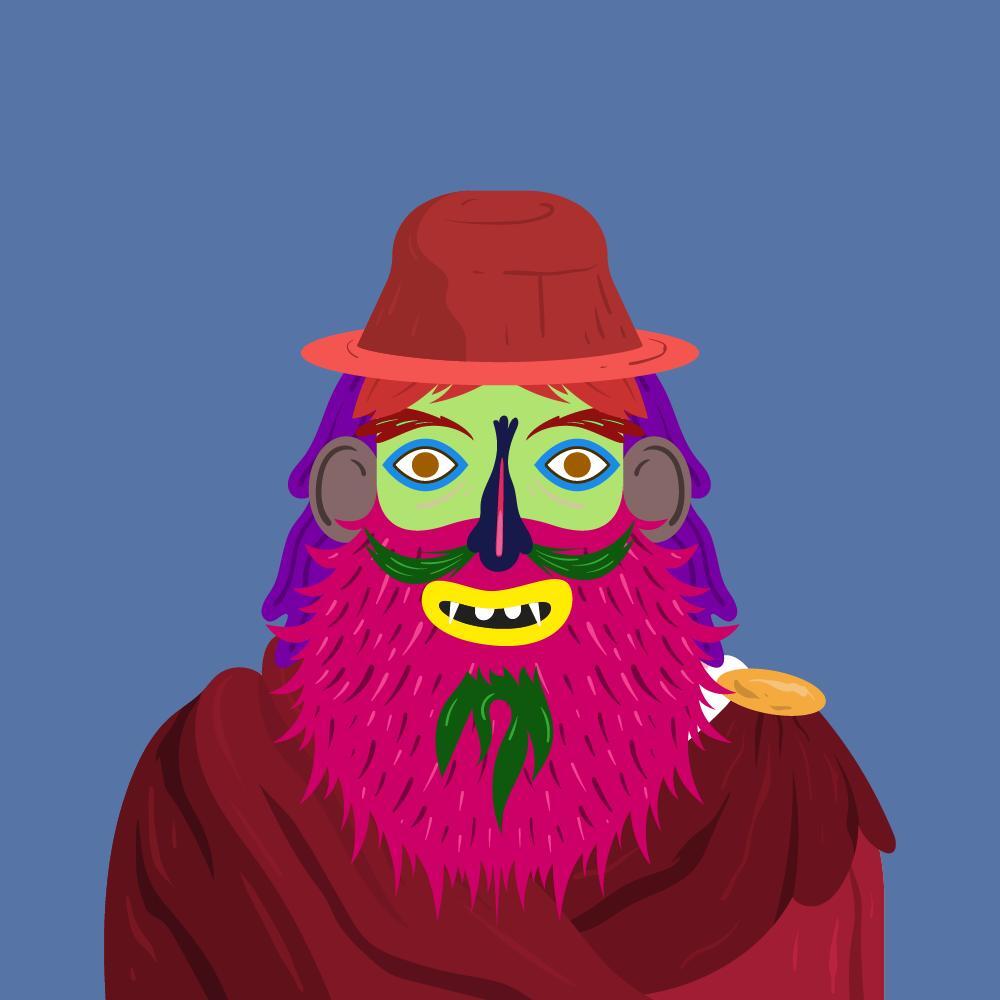 Do you like it? It doesn't matter if you like it or not. Somebody paid 400 USD just to have it. It's his NFT now. Yes, we can post it here, as an example, but it's not ours; it's his. And it's unique. One of a kind, only to be found on the 'Stramosi' project.
What's so interesting about this particular NFT? It has been crafted by using facial characteristics of different Romanian personalities:
hair belongs to Mihail Sadoveanu – famous Romanian writer
ears belong to George Enescu – famous Romanian composer
face belongs to Constantin Nottara – famous Romanian theatre artist
beard belongs to Petre Ispirescu – famous Romanian publicist and author
etc.
Even the background replicates a specific color from Romanian folklore. But you can check all the characteristics of this particular NFT from the 'Stramosi' collection on the listing from Trustmarket, the Elrond NFT market.
What is 'Stramosi' and what is the aim of the project?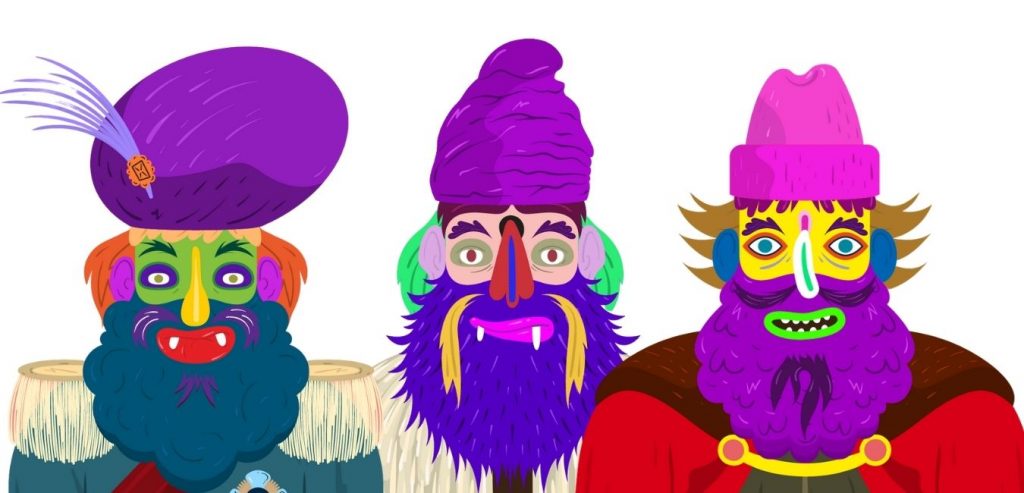 "Stramosi' is the Romanian word for 'ancestors'. There are 10,000 ancestors in the NFT collection of "Stramosi', each one unique. Each of them costs 1 EGLD. At the moment we write this article, the price of EGLD is $358.07, but it fluctuates like any other crypto coin.
"Stramosi" is a very interesting project of the developers from Elrond, the first Romanian third-generation blockchain platform to expand internationally. According to the founders, 'Stramosi' intends to help Romanian tourism by creating Romania's first blockchain travel platform. This would finally replace the 'help' of the state institutions filled with bored public clerks waiting for the monthly salaries in their dull offices, not doing anything particular, and not promoting Romainian tourism at all.
A collection of wacky, unique characters that were inspired by the vibrant folklore of Romania and driven by Elrond's continuous growth. Stramosi is the first NFT collection offered on Elrond and marks the fusion between blockchain technology, modern art and historical legacy.

Description of Stramosi project
The funds gathered with "Stramosi" will be used to develop the tourism platform on Elrond blockchain technology and promote it, thus helping the Romanian travel entrepreneurs get clients.
Would you like one NFT of this kind? Not only will you acquire a unique collectible piece, but you will also help Elrond help Romanian tourism. All you have to do is check the link of the project Stramosi and choose one. Moreover, for each EGLD (Elrond's cryptocurrency) bought, you'll get one Stramosi. Nice, right?
For any of you not yet familiar with Romanian attractions, we recommend you get a glimpse of it by checking our partner project: Visit Bucharest Today! Not only does it present Bucharest's attractions, but it also offers you the attractions and destinations in Romania: Dracula's Castle, Peles Castle, Black Sea, Brasov, Sibiu, and many more.
This section is powered by Crypto Marketing Center – Crypto Marketing Agency.